Filling out a passport renewal online form DS-82 can be challenging. First of all, the instructions can be confusing. Additionally, the government platform gives you the choice to print other formats out of the same application, increasing the chances of you accidentally making a mistake (i.e. selecting other forms than the DS-82), and finally, it will not be clear if your photo adjusts to the exact passport requirements.
But, there is no need to worry. iVisa.com offers a one-stop-shop passport renewal service for US passport holders living in the US. This is a simple tailored process, so there are no opportunities for confusion. It simplifies all the activities you have to do for the regular process. We can help you to ease your fears about How Complicated is it to Fill Out a Passport Renewal Online Form DS-82.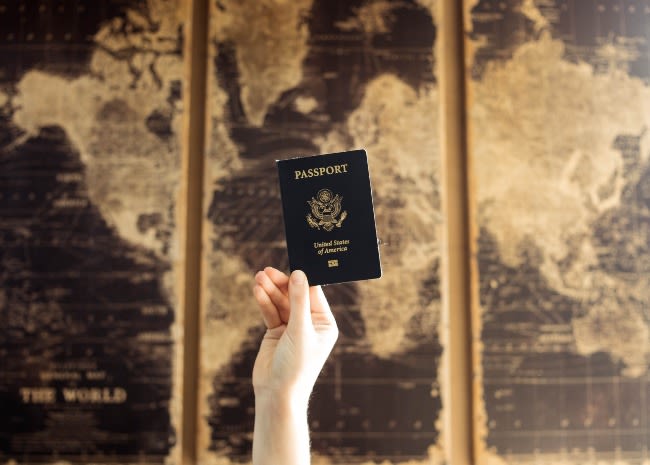 How is iVisa.com's renewal passport procedure implemented?
Step 1: Complete this simplified online form, upload the photo for your passport, and pay with our available online methods (Paypal, debit or credit card).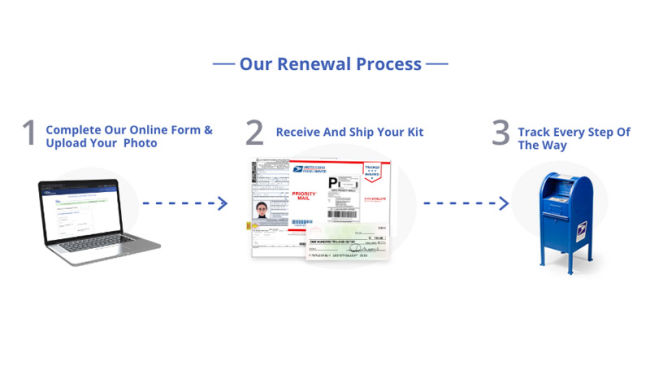 Step 2: Receive your passport kit, sign your DS-82 form (it will already be filled out with your personal details), pack everything and mail it in the nearest mailbox or post office.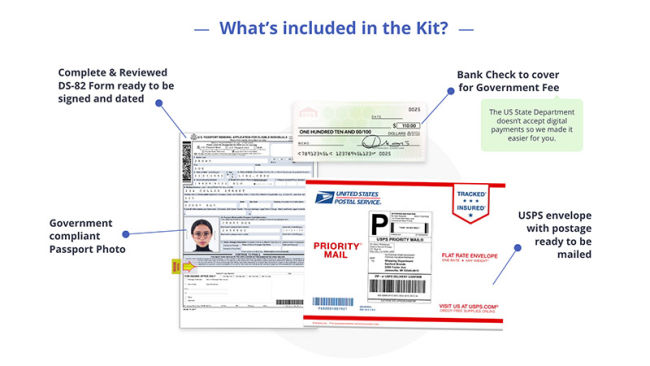 Step 3: Track your passport package at any time of the process.
Our services allow you to enjoy these benefits:
Error-Free Process complying with government guidelines Our team of experts will review carefully all your information provided, ensuring an error-free and simple process for you. We have a guarantee: in the unlikely scenario, your application is rejected, you will give you a 100% refund of iVisa.com's fee.

Standardized passports arrival times Our service is developed for people, who are planning to travel in more than 6 weeks and wanting to save effort and energy. Our available processing times are government expedited service (4 to 6 weeks) or government standard service (from 10 to 12 weeks).

You just need to release yourself from anxiety. iVisa.com will go through the entire process while you do simple steps, mail your kit, and receive your new passport. We can relieve you about How Complicated is it to Fill Out a Passport Renewal Online Form DS-82
Frequently Asked Questions
Who is eligible for iVisa.com's passport renewal assistance?
US Passport holders, who already have a US passport in their possession are eligible for our assistance, if they also:
Own their latest passport.
Maintain their latest passport in a high-grade aspect.
Are at least sixteen years old.
Have the latest passport, with an issue date not higher than 15 years.
Keep the same name listed in the latest passport.
Do I have to transfer my latest passport to iVisa.com?
No, you do not. On the contrary, iVisa.com will distribute to your place the following package:
A Completed and Checked DS-82 Form, You just need to sign it!
A printed and stapled passport photo.
A bank check to pay for the government fare.
A USPS envelope with postage paid, ready to be mailed at your nearest mailbox or post office!. *And now it is simpler: prepare your USPS envelope with postage, including inside your signed form, photo, bank check, and add your current passport. Seal your envelope and ship it!
Is iVisa.com a reliable service to share my Social Security Number?
Yes. iVisa.com has been operating in the travel documents business for several years. Our transparent policies reflect our values: no trading or selling your information to third parties for economic or any other purposes, and recognizing data ownership as an elemental human right. We request your SSN, as a government demand, to complete your questionnaire, as we are aware of How Complicated is it to Fill Out a Passport Renewal Online Form DS-82. All the information we collect complies with the General Data Protection ("GDPR") and the California Consumer Privacy Act ("CCPA").
Begin your renewal process now.
How can I know when my passport is prepared?
Beforehand, you must be aware the US Government standard service takes about 8 to 10 weeks and their expedited service takes about 4 to 6 weeks, counting from the date they got your package. In the meantime, our customer representatives will update your process status whenever there is an important change you should know Apply for your renewal process now.
What happens if my passport application is declined?
As stated before, in the unlikely scenario, your application is denied by the US Authorities, you will receive a 100% return of our iVisa.com fee. There is nothing to fear!
Request your renewal process now.
What if I make a mistake?
If you think you make a mistake or have a question during or before the process, you can communicate with our customer representatives 24/7
How much time do I need to wait to have my new passport?
This will take according to one of the available expenditure government options you choose:
A regular passport renewal service takes about 8 -10 weeks.
Expedited Service takes 4-6 weeks by paying an extra USD 60.
I will travel in less than 6 weeks, Can you help me?
No, if you will travel in less than 6 weeks from now, you need to reach a government-licensed center or agency promptly. In case you reschedule, we will be more than happy to help you.
What happens if I am not eligible for renewing my passport online?
If you are not eligible for this process, Sadly, we are not able to support you. We recommend you check the US Authorities' website and determine the best way to renew.
iVisa.com Recommends
Are you looking for an affordable international destination for spring break? Cozumel Island is the place for you. Not far from the US, it is situated close to major cities within Mexico's famous Riviera Maya. It is the largest island in the Mexican Caribbean and world-famous for its astonishing sunsets landscapes, and coral reefs. It is a site where recreation and endless relaxation await you. Its beaches are a wonderful place to chill and practice snorkeling and other water sports. Among the most remarkable beach paradises you can encounter: Playa El Cielo, Paradise Beach, and the Money Beach Bar Club. For those who want adventures, you can go to the Dolphin Discovery Cozumel where you can interact with dolphins and see crocodiles. Also, you can go to the Arrecifes de Cozumel National Park to dive into the pretty underwater jewel this magic island offers, accompanied by a diverse ecosystem of coral reefs that is a place to more than 1,000 marine species. Experience for yourself why Cozumel is seen as one of the best scuba diving destinations in the world. It is time to travel.