The problems we encounter when filling out an online form are quite common these days. Not all of us are computer experts, especially the elderly who have no idea how to make an online payment or upload a document to process a visa or renew a passport.
Fortunately, thanks to the system that iVisa has, all these problems are solved in no time. If your passport is about to expire and you need to renew it, just go to our official iVisa website and follow the steps to complete the online application form.
Here we explain everything you need to know about online passport renewal and the facilities and benefits that iVisa offers.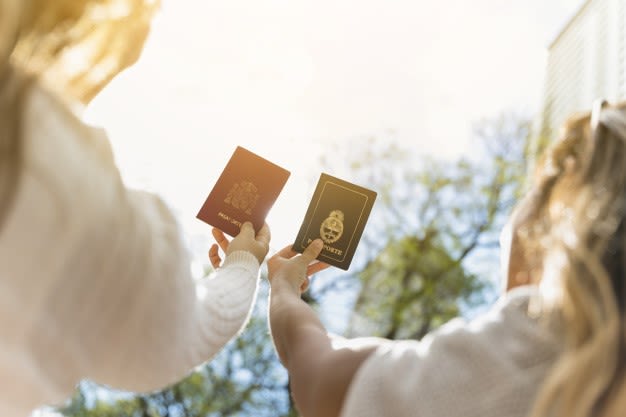 FREQUENTLY ASKED QUESTIONS
Why should I renew my passport?
Every citizen who plans to travel to a foreign country is required to obtain their own passport. Remember that this document serves as a means of identity in other countries.
It is important to renew an expired or about to expire passport to update its validity. Valid passport can help you gain a hassle free travel.
Where can I renew my passport?
You have two ways to process your passport renewal: by going directly to the respective office in your country and following the steps they indicate or by applying online with the services that iVisa has for you.
For your convenience, we recommend that you apply for passport renewal online with iVisa..
When should I renew my passport?
We recommend that you renew your passport before the expiry date. If you plan to travel in the next month and your passport expires in the next three months, it is preferable that you renew it before you travel so that you do not have problems at the airport.
Can I renew an expired passport?
Expired passport can be renewed online, as long as it was issued within the last 15 years.
How do I know if I am qualified to apply online?
In the following list you will find all the requirements that your passport must have in order to renew it online with our services:
The passport must be in good condition.

The passport is in your possession. Remember that if it is lost or stolen, you will have to apply for a new passport and follow another procedure.

Passport renewal is only intended for those people who issued their passport when they were 16 years old or older.

It must have been issued during the last 15 years.

If you have a different name or surname than the one in your current passport, you will have to show an official document that proves changes.
What documents do I need to submit to process my passport renewal application?
Most governments usually ask you for a long list of documents that you have to submit. However, with iVisa you only need to submit these documents:
Passport photo, This type of document requires that the photo has several specific things such as size, clothing, background, lighting, etc. Therefore, we recommend that you use My Passport Photos so that you can send the correct photo.

Passport scan, of the page where your photo and general information appear.

Email address, the account you send us must be a valid one that you use frequently. Remember that we will communicate with you through that email.

Payment means, if you are using a credit or debit card, have it at hand when you fill out the form. If you do not have a card, you can choose to pay with Paypal.
How much does a passport renewal cost?
Price varies according to processing time chosen. Here are your options:
Standard: we work on the renewal of your passport in 5 Business Days for a cost of USD 76.00.

Rush: We process your application online in 3 Business Days. The total cost of this option is USD 106.00

Super Rush: This is the fastest option that most people use in urgent cases because we process your application in 2 Business Days. However, the cost is a little higher: USD 141.00.
How do I fill out the online passport renewal form?
We know that this is one of the points that concern us most, especially if we are not experts in handling computers or cell phones. That is why iVisa has created an easier way to fill out the passport renewal online form. You only need to spend 15 minutes of your time to complete the entire online application form.
Follow these steps and you'll see that it's pretty easy:
1.Fill in your personal data and select the type of processing time in which you want to obtain the document.
2.Make sure that the information you provided is totally correct and then make the necessary payment.
3.Upload the required documents mentioned above and finally click on the submit button.
The process of sending your application is much shorter and simpler with iVisa. If you have any questions regarding the form, you can contact one of our customer service representatives at any time.
Is the iVisa online service safe to renew my passport?
Of course, it is! Our services are 100% guaranteed and reliable. Besides having special data that protect our clients' information, we also avoid their exposure on the internet networks, so that the data they enter remains encrypted and protected. If you still don't believe us and want to check it out for yourself,you can see the comments our customers left on our site here.
I still have questions about renewing passports, how can I contact iVisa?
For more information, you can enter here. You can also contact our customer service agents to answer any additional questions you may have.