When we plan a trip either for work or for vacations abroad, we need the main document that is the passport and in many cases, we also need the visa. But, the first requirement is the passport to be able to travel to another country, this document must have a valid date during the entire trip that you will make until you return to your nation. Unfortunately, sometimes you can realize that your passport has expired, and that's when you look for the easiest options to renew your passport.
Let me tell you that you are in the right place because iVisa has everything you are looking for. It has a 100% digital platform that will allow you to request the renewal of your passport using a computer or laptop. It is vital that you have internet access and a payment method such as credit/debit cards or Paypal.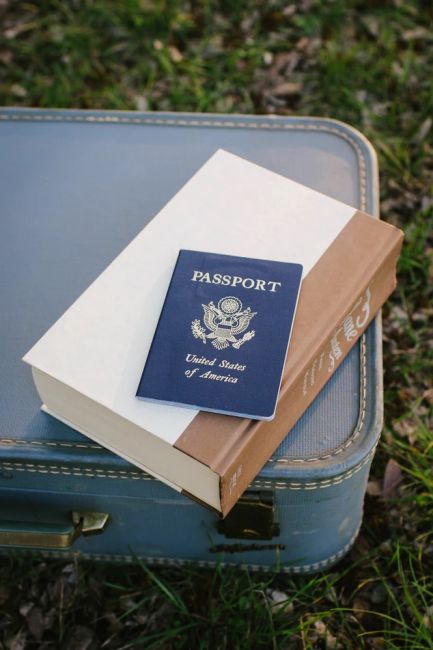 Keep reading the rest of the article and you will know more about this new product.
Frequently Asked Questions (FAQs)
What is a passport renewal?
The renewal of a passport is the updating of the dates, that is to say, that the dates are valid so that you can make any trip abroad, taking into account that the date must be valid during your stay and until the return from your home country.
What is the best option to request this type of renewal?
The best option is to do it virtually. On this occasion, iVisa gives all the facilities to its clients since in that way you will not need much time, you can request it from anywhere and you should only have a laptop or computer and a means of payment such as credit, debit cards or even a PayPal account. Remember that the entire process with us is 100% online.
Verify your renewal eligibility
In order to access this type of passport renewal, you should only consider each of the items that we will show you below:
Your passport must be undamaged.

Your current passport was issued to you less than 15 years ago.

Your passport must have been issued after your 16th birthday.

Your passport names must match your current names. If you have made a name change, you must present an official document that validates it.
Please note that if you do not comply with the aforementioned, you will not be able to renew your Boston passport.
What requirements must I meet in order to renew my passport in Boston?
If you apply with iVisa, the documents that you will have to give us will be very simple and will be easy to get, while if you apply in the traditional way, you will have to delay getting the documents and also filling out the form.
The requirements that you must take into account if you apply with iVisa are:
Passport scan: the page of your information must be visible.

Digital photo: you need to meet certain guidelines. You can use My Passport Photos and you will get easily your picture with all the criteria.

Valid email address: once we have news about the renewal of your passport we'll let you know by email.

Payment methods: you need to have a credit/debit card or even a Paypal account.
In the next section, we will explain in detail how to complete the form, the prices, and the processing times that iVisa has.
What are the processing speeds and prices offered by iVisa?
iVisa has designed 3 kinds of processing so that in this way you have these alternatives and make the best decision. The price will vary according to the type of processing time you select. The alternatives we have for you are:
Standard – if you opt for this alternative, you will have the Boston passport renewal in 5 Business Days. It will cost you USD 76.00 in total.

Rush –this is a little faster process so your travel document will be ready in 3 Business Days. All you must pay is USD 106.00.

Super Rush – this is the fastest option we have in iVisa. That means that the renewal of your passport will be in just 2 Business Days. The total amount to pay will be USD 141.00.
What steps should I follow to complete the form?
The application form is not complicated at all, so you can complete it without any problem. However, keep in mind that we have a group of operators who will be available 24/7 to help you. Follow these steps:
1.In this first step, you will have to put all your information and additionally, choose the procedure time for the renewal of your passport.
2.This step is very important since you have to review all the data entered in the form and make sure that there is no error with the information. Besides, you'll only have to pay the form using a credit/debit card or Paypal.
3.Finally, attach all the requested documents. Then, you only have to wait for the renewal of your passport in the selected time.
Enter here and acquire your passport renewal with us.
What happens if I have a valid visa in my old passport and I have already renewed my passport?
If the visa is still valid in your old passport, you can use it, but be sure to always carry the new passport with you to avoid any incident at the airport.
Once I renew my passport, will I have the same number as my old passport?
Sometimes we think that since it is only a passport renewal we can get the same number but let me tell you that when you renew your passport, you will automatically have a new passport number very different from the old one.
How long do I need to complete this form to renew my passport in Boston?
To fill out this virtual form you will need between 10 to 15 minutes of your valuable time. We suggest that before starting this process, you have all the requested documents on hand.
Is it safe to request the renewal of my passport with iVisa?
Over the years, iVisa has been innovating and implementing new products for the benefit of thousands of visitors. Our platforms are 100% digital and secure. We have a system that is in charge of protecting the information of the entire database to prevent any incident.
Is there a way that I can request the renewal of my passport during the health emergency?
Due to COVID-19, iVisa has innovated and created new digital platforms to be able to provide certain services to travelers. Therefore, through a new online form that iVisa has designed, you can request it from anywhere without having to go to an office. This procedure is not really difficult and we will help you with most of the process.
I have more inquiries, in that case, where can I read extra info?
For more information, you have the option to communicate directly with our operators and make the query you want. Additionally, you can visit our website and read more about this service.
Request your passport renewal, now with iVisa!