Before, we used to do all our paperwork in person because there were no options to do it digitally or also because we felt more confident that the whole process would be done in the right way. And there is no way to state the opposite, because, before, there was only one way to do it.
However, at present, most processes to obtain an official document such as a visa or passport, can also be done online. At iVisa, we think about you and your comfort, which is why we have decided to help you obtain your passport renewal in a much easier, faster, and, above all, in less time.
In this article, we tell you all the details that you must take into account when you apply online with iVisa.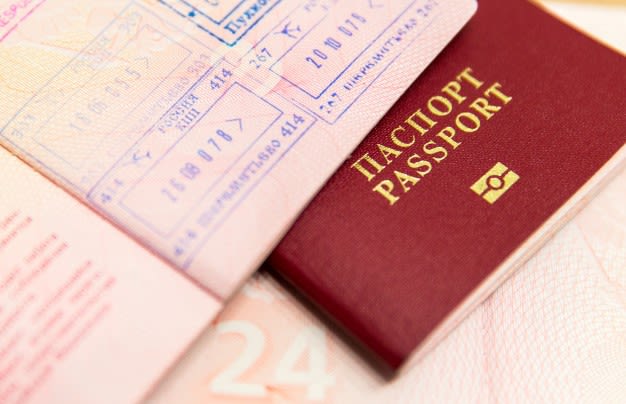 FREQUENTLY ASKED QUESTIONS (FAQs)
How important and necessary is it to renew a passport?
The renewal of a passport is done in order that one can continue to travel around the world. The importance that this has is high because if we do not have a passport with a minimum validity, we will not be able to have the option to enter another country.
There are many countries that offer tourist visas, however, they always make it clear that the passports of the applicants must have a minimum of 6 months validity from the moment they arrive in the country. So don't wait for your passport to reach its expiration date and take your precautions early with iVisa.
What options do I have to renew my passport?
You have many options for renewing your passport. Here are the two ways you can process your renewal application:
In-person: You will have to go directly to one of the offices that issue this document and follow all the long steps required to receive your renewed passport.

Online: Apply with iVisa, upload the required documents, make the payment online and wait to receive your renewed passport in less time. The process is much shorter and does not require much time to complete each step.
Still don't believe us? Click here and find it out for yourself.
How do I know if I am eligible to apply online?
For each process, it is always necessary to meet certain criteria before applying. The same happens when you apply online. iVisa has gathered each point so you can see the detail of each one here:
It must be a passport that was issued when you turned 16 or when you reached the age of majority.

It must be in good condition and in addition, you must have a physical passport.

If your passport was stolen or lost, you must follow another procedure with the same office that issues this document.

If you are married, divorced, or single, you must confirm this information with an official and valid document. The same applies if you have changed your name or surname.

You must have issued your passport within the last 15 years.
These are the most general points. If you want to know what requirements your nationality must have in order to renew a passport online, click on this link.
What documents do I need to submit to apply online?
When applying with iVisa services, you only need to send these documents that are easy to gather:
Passport scan, remember to send the scan of the page where your general information appears.

Passport photo, to get the right photo for this document you can go to My Passport Photos

Valid email address, as there we will send you the details of the progress of your online application.

Payment method, payments are made online and you can use credit cards, debit cards, or Paypal.
How long does the renewal process take if I do it online?
Online applications have the benefit of making the process faster. At iVisa, we have divided the processing time into three options:
Standard: 5 Business Days

Rush: 3 Business Days

Super Rush: 2 Business Days
How much does it cost to renew my passport online?
The total price of the online renewal will depend a lot on the time you want to get your document ready. Here are the available options:
Standard: USD 76.00

Rush: USD 106.00

Super Rush: USD 141.00
What is the process I have to follow to apply online?
In order to submit your application online with iVisa, you only need to [fill out a form] that is divided into three steps:
1.Fill in the first part with all your personal data that appears in your current passport and choose the type of processing (standard, rush, super rush.)
2.Check that all the information is written correctly and then proceed with the payment of the application.
3.Upload all required documents: passport and photo in the digital version. Finally, click on the submit button and you're done!
You can start your online application with us here. If you need additional support, you can contact our customer support team 24/7.
What happens after I apply online?
Once you have submitted your application, we will send you an email confirming the reception of your application and we will work on it within the period you have chosen in the form.
When we have confirmation that your document is ready for collection, we will contact you and give you all the instructions you need to follow to receive it.
Why should I choose iVisa services to process my passport renewal?
The answer lies in the service we offer you from start to finish. Our goal is to give our clients the option of obtaining their official documents in less time, more easily and without so many problems. We guarantee you a quality and guaranteed service. Choose our services and you will see the result for yourself.
If you want to know a little more about us and read the testimonies of our clients, you can enter here.
Where can I find more information on renewing passports online?
You can get more information about the services that our company offers in this link. Our customer service team is ready to help you with every concern you may have at the beginning or during the online process. If you wish to contact one of our representatives, you can click here.
Avoid the long lines and waiting time it takes to apply from an office and choose iVisa. We will take care of the whole process, so you don't have to worry about anything!