If you're wondering how much do passport cards cost, we have the information for you. The US Government charges USD 65 for first-time applicants over 16 years old, USD 50 for applicants younger than 16 years, and USD 30 for renewals. The good news is that iVisa.com will soon be providing the service for passport card renewals. In the meantime, you can check the passport renewal service. Our affordable and one-stop process is all you need.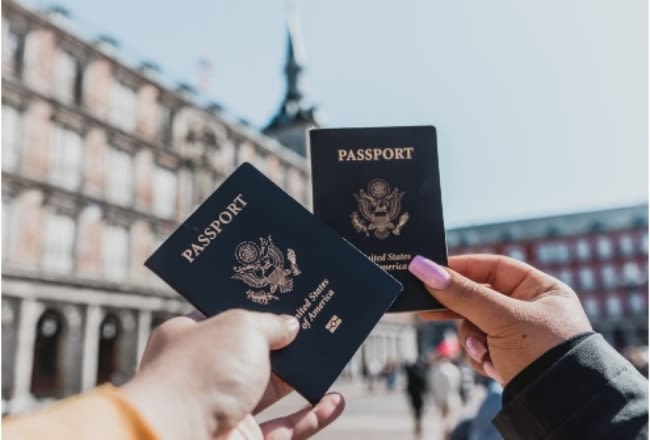 Our services are open for US citizens currently in the United States that have valid US passports. Remember that we can help you with your question: How much do passport cards cost?
How does the process work?
The passport card process is simple. Check the following steps:
Complete Form DS-82 with your details. Check the fee and make a bank check for the US Government.
Send all the documentation alongside your current passport card.
Track your application and receive your new passport card by mail.
The passport renewal service is very similar, and you can do it online with iVisa.com. First, you must fill out an online form and attach your passport photo. Pay for the US Government fee and our service. We will send you a kit with the required documents that you must sign. Ship the package and wait for your new passport. You can always track your application with our help.
If you travel in less than 6 weeks, we won't be able to support you as the standard process takes 10 weeks. You can also opt for the expedited service that costs an extra of USD 60 and only takes 4 to 6 weeks.
We're ready to tell you how much do passport cards cost.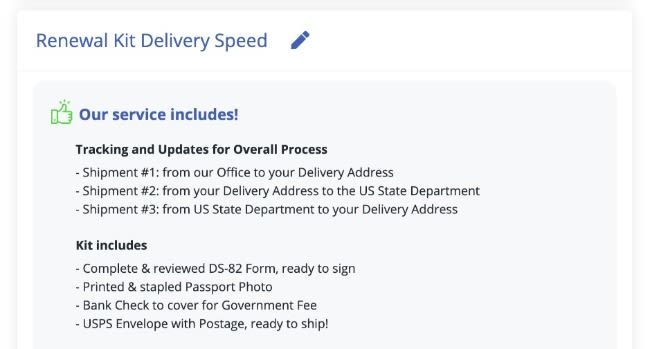 Frequently Asked Questions
Who is this service for?
The iVisa.com passport renewal service is available for US citizens holding valid US passports. Also, you need to check these requirements:
Your passport is in your possession
Your passport is undamaged.
You are older than 16 years old.
The issued date in your passport is within the last 15 years.
Your name appears in your passport.
You got your latest passport after or at 16 years old.
Having your new passport takes no time. Go for it.
We will continue to help you with your question: How much do passport cards cost?
Does iVisa.com need my current passport?
No! We don't need you to do anything for this process. A kit will arrive at your doorstep with these items:
A DS-82 Form. Make sure to sign it.
A printed and stapled Passport Photo.
A bank check covering the US Government fee.
A USPS envelope with postage ready for shipment.
After you receive the kit, check that your information is correct and sign the form. Take your passport and the package to the closest post office.
Let our experts support you with the question: How much do passport cards cost?
How much does it cost to get my passport renewed?
The passport renewal has a cost of USD 130 for the US Government service. Besides, you need to add our service:
Select Kit Shipping Time: Same Day Free Shipping (cut-off 2pm EST) for $72
Select Kit Shipping Time: 2 Day Free Shipping for $60
Select Kit Shipping Time: 4 Day Free Shipping for $40
The standard service lasts 10 weeks, but you can always choose to have faster service. Receive your travel document in 4 to 6 weeks if you make a payment of USD 60.
We can help you with your inquiry: How much do passport cards cost?
iVisa.com Recommends
Now that you will have your new passport, you need to check where to go. We recommend visiting the Netherlands. Explore the iconic windmills, canals, and tulips. Start your trip with Amsterdam, a fantastic city full of museums that hold artwork from the most extraordinary Dutch artists, like Vincent Van Gogh and Rembrandt. Also, check the medieval castles and natural wonders. The best way to explore most cities is by bike. You will find well-connected cities with bike trails. Give it a try and enjoy the most popular form of transport.
Check the Jordaan Canal in Amsterdam located in a neighborhood built in the 1600s. Also, check the Grachtengordel, where you will find 17th-century houses. The streets that have over 400 years provide small boutiques, shops, cafés, and gorgeous gardens. Don't miss Dam Square, where you can find the Royal Palace, New Church, and the National Memorial Statue.
Keukenhof is another spectacular place with tulips all over the place. Also known as the Garden of Europe, it extends over 70 acres. You will find 700 varieties of tulips, which blossom during April and May.