If you're wondering how much a passport renewal costs in the Philippines, you should know that it's the same as in every country. US passport renewal services cost is the same in all countries. You will be charged $110 for an adult passport book and $30 for a passport card.
Now, the method of payment you can use depends on your submission method. If you decide to apply for renewal by mail, you have to use a US-dollar demand draft payable to the 'US Embassy Manila.' The draft must be from one of the following banks in the Philippines:
Bank of Philippine Islands (BPI)
Banco De Oro (BDO)
Security Bank (SBC)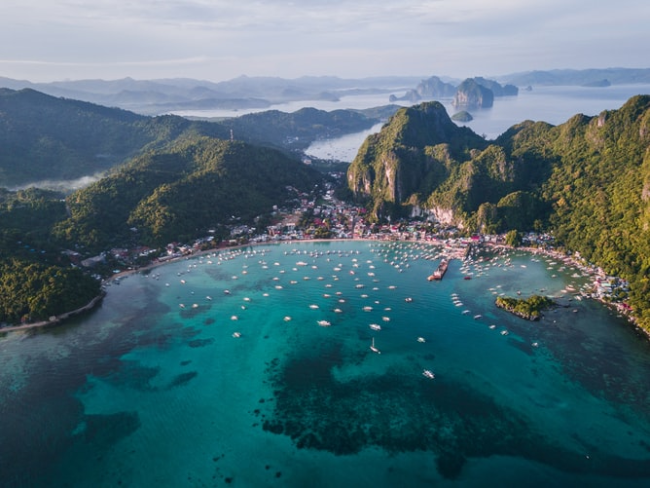 Using another bank means that your application will be returned to you, and you will have to go through the process again.
When you send the supporting documents, make sure to include 2 copies of the demand draft together with the original check.
On the other hand, if you apply for renewal in person at the US Embassy in Manila, you can use cash (both USD and PHP) or a credit card.
Now, we want to introduce you to iVisa, a great choice if you want to renew your passport, iVisa really has prices for all budgets, in addition to that, it helps you to do the process in a more effective way. Remember that if you want to apply with us you must have a credit/debit card or a PayPal account because the entire process will be virtual.
What else do I need for a passport renewal in the Philippines?
When you are getting ready to apply for a passport renewal in the Philippines, you must put together a few documents. They are as follows:
Your most recent passport – it must not be undamaged and meet all the other eligibility criteria.
A DS-82 form – you can find it online on the US Department of State website. You can use the form filler or complete it by hand. Just remember that you cannot print it on both sides of the page.
One passport photo – according to the US Department of State, the picture must measure 2 by 2 inches. It must be taken in the last 6 months, and the background needs to be white. Do not wear eyeglasses when you have your photo taken because it will be rejected.
If applicable, you must submit the document that confirms your name change. For example, if you got married since the last passport was issued, you have to procure the marriage certificate. On the contrary, if you got divorced, you have to submit the divorce decree.
The US-dollar demand draft we discussed above.
When you have everything from the list above, you have to enclose them in an envelope large enough so that you do not have to fold any of the documents. The address on the envelope should be: Citizenship and Passport Unit, American Citizens Services, Consular Section, US Embassy, 1201 Roxas Boulevard, 1000 Manila.
Please note that if you need your passport in less than 2 weeks, you can opt for an expedited passport renewal process. You have to make an appointment and show up in person at the US Embassy in Manila.
The bottom line is that a passport renewal in the Philippines costs the same as everywhere else in the world. For further information, you can access the US Department of State website.
Do not hesitate to contact any of our agents at any time, they will be happy to assist you and help you to solve certain doubts you have.