If you're wondering how much does a replacement passport cost? We have the right answer. The US Government has set up a fee for a replacement passport. Remember that you will need to have a bank check with the right amount in order to have the service done. In terms of passport renewal services, the US Government has a USD 130 fee. If you pay an extra fee of USD 60, you could obtain your passport in less time. The passport renewal service with iVisa.com is simple. Enjoy our error-free process and have your passport in no time.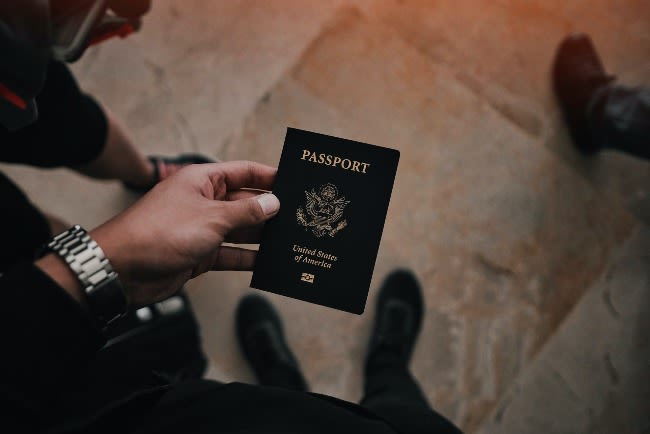 Our service is open for US citizens holding US passports that are currently residing in the United States. We can help you with your answer: How much does a replacement passport cost?
How does the process work?
In case your passport has been stolen, you should follow these steps to have your new passport:
Complete Form-DS 64 and Form-DS 11. You will need to bring your citizenship evidence, your ID, and a passport photo.
The US Government will tell you how much you need to pay and make sure to bring a bank check with that amount.
Go to an acceptance facility or a passport agency with all the documents mentioned and track your status.
iVisa.com can help you with the passport renewal service. You will need to fill out an online form and attach your photo. Continue by paying for the US Government fee and our service. Expect a package with all the documents you need for your new passport. You will need to sign them and ship them.
You will wait around 10 weeks for the process. However, you could pay a fee of USD 60 fee and get the new passport in 4 to 6 weeks.
Let us help you with your question: How much does a replacement passport cost?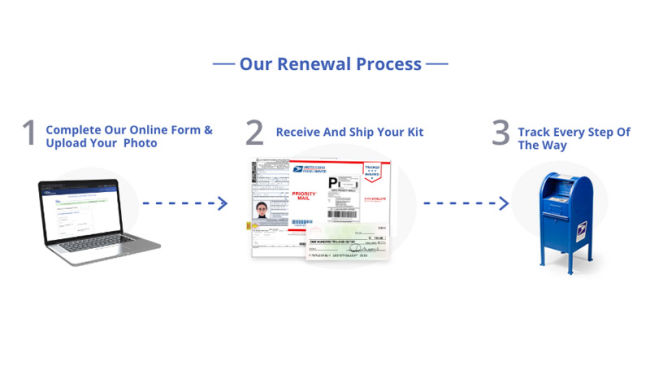 Frequently Asked Questions
Who is this service for?
The service is available for US citizens with valid US passports. Also, you need to comply with the following characteristics:
Your passport is currently with you.
Your passport is in good shape.
You're older than 16 years old.
The issued date in your passport doesn't go beyond 15 years.
Your current name appears in your passport.
You obtained your latest passport after or at 16 years old.
It's time to renew your passport. Continue checking the answer to your question: How much does a replacement passport cost?
Does iVisa.com need my current passport?
No! We don't need you to do anything before you receive the kit with these items:
A DS-82 Form that you must sign.
A printed and stapled Passport Photo.
A bank check covering the US Government fee.
A USPS envelope ready for shipment.
Check the documentation and sign the form. Take your passport and the document to the closest mailbox. Now you only need to wait and track your application.
We're ready to answer your question: How much does a replacement passport cost?
How much does it cost to get my passport renewed?
The US Government charges a fee of USD 110. You will need to add the iVisa.com service according to these alternatives:
Select Kit Shipping Time: Same Day Free Shipping (cut-off 2pm EST) for $72
Select Kit Shipping Time: 2 Day Free Shipping for $60
Select Kit Shipping Time: 4 Day Free Shipping for $40
The standard service takes around 10 weeks. For payment of USD 60, you could have your renewed passport in 4 to 6 weeks.
Let our team answer your question: How much does a replacement passport cost?
iVisa.com Recommends
Traveling with a renewed passport makes you feel relaxed as you know you don't need to worry about your travel document expiring soon. Make your way to Austria for a fantastic European adventure. Austria is perfect during summer or winter as it offers an array of tourist attractions. During winter, you will find Europe's finest skiing experiences. The spectacular mountains are the ideal scenario for a snowy adventure. The Alps are marvelous, and we're sure you will enjoy them alongside your family. We can confirm that the Easter Alps take over 60% of the territory. Enjoy more nature with the River Danube that goes along 350 kilometers from west to east.
Don't miss the cities, like Vienna, the capital, or the gorgeous Salzburg, where Wolfgang Amadeus Mozart was born. Near Vienna, you can find the ancient palaces of its royal past. The most famous palace is the one where Queen Sissy used to live. She was the mother of the famous French monarch Marie Antoinette. The palace shows the grandeur of the European royals and how much luxury they had.