Given the current circumstances our world is currently facing, most services are being transformed into online services, in order to adapt to the new standards. Now simple tasks such as buying groceries or most difficult ones such as opening bank accounts can be done online, without the need of leaving your home. Another procedure that is gaining ground in this field is passport renewal. It is a fact that travelers get lost in the wonder of visiting new countries that they often forget about the most important thing before traveling: have their documents updated. The main document every traveler must have updated is their passport but, even though starting the process may sound easy, the difficult part comes next: do you really know how to check your passport renewal status?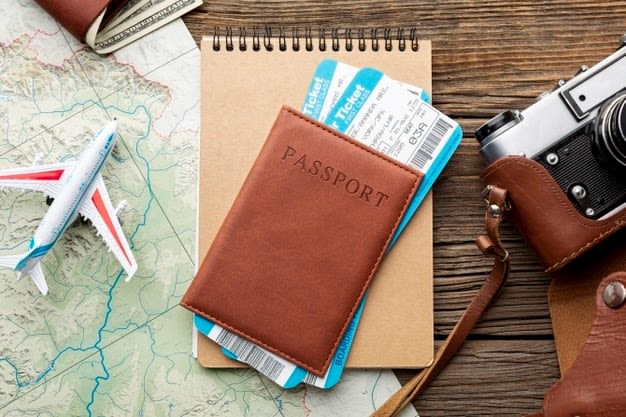 Here at iVisa, we are sure that doing all the paperwork that this process involves and to keep an eye on it every time can be a real nuisance that you prefer to avoid. For that reason, we would like to inform you that you can apply for your passport renewal online with us by clicking here. To give you more details about this procedure, we have prepared some useful FAQs for you:
Frequently Asked Questions (FAQs)
What is a passport renewal and why is it important?
The passport renewal, as its name says, is the procedure in which the document is renewed in order to avoid its expiration. This must be done before your passport reaches its expiration, otherwise, you will not be able to use it for any travel.
Keeping your passport updated is extremely important if you want to avoid trouble in any Visa request you may apply. This is because some countries have a common requirement which states that the applicant's passport must be valid for at least 6 months from the arrival date. Since we know you like to save time (as do we), here you have the link where you can start submitting your application in a few minutes instead of gathering several documents if you decide to apply directly with the government.
How can I know if I qualify to apply online?
You have to gather some requirements to process a passport renewal online, but this will vary according to your nationality. Nevertheless, these are the most common documents required by government authorities:
Your passport must not be damaged and it has to be physically with you.

The passport had to be issued on your 16th birthday or after this age.

It has to be issued in the last 15 years.

In case you have changed your name, it will be necessary to provide an official document that proves this information.
What are the requirements I need to meet for the passport renewal process?
In order to send your renewal request online, you must supply the following documentation:
A Passport scan, it must be in color.
A Passport photo, we definitely recommend you to get assistance from My Passport Photo service. They will ensure that your photo complies with all the requirements.

Valid email address, ensure it is correctly written

Payment method, we accept a credit or debit card, and if you prefer you can also use a Paypal account.
How about the processing time and how much does this cost?
Both will depend on the processing speed you choose. We explain this in detail below:
Standard Processing: Our regular processing which takes 5 Business Days and has a cost of USD 76.00 in total.

Rush Processing: This is our next level. It is a little bit higher since we will have your passport renewed in just 3 Business Days. The cost here is USD 106.00.

Super Rush Processing: Our main star! If you are in a hurry, this is one we recommend. Here it only takes 2 Business Days to get your document ready. Plus, the fee of USD 141.00 may sound a little bit higher but it is worth it.
How is the passport renewal application process?
Actually, it is very simple. The application form consists of three steps that are easy to understand in order for you to provide the correct information:
1.First, fill the form in with your personal information and choose the processing speed of your preference. You can check the previous FAQ as guidance.
2.Then, just give a complete review of your application to double-check that everything has been filled correctly. If all is good, proceed with the payment.
3.Finally, you will be asked to upload the required documents we need in order to process your passport renewal.
Once my passport has been renewed, will I obtain a new passport number?
Yes, you will. Due to the renewal process, the number in your new passport will be different than the one you previously had.
Can I use a valid Visa that is still on my previous passport once the renewal has been completed?
Of course you can! If your previous passport is still linked to a valid Visa, you can still use it for traveling. Just keep in mind that you will need to take both, your new and your previous passport when you decide to visit a foreign country.
My passport has not expired yet, am I able to renew under this condition?
Absolutely! Your passport can be valid and still be renewed. Do you remember when we explained about the 6 months validity rule in a previous FAQ? Well, imagine this scenario: Your passport has 3 months left but you want to travel to a country that only accepts 6 months validity passports. In this case, you will be able to renew your travel document before it reaches its expiration date.
How long will it take me to apply for this passport renewal?
This will be real quick! In fact, you can listen to your favorite song while filling the application form and it will be ready in 5 minutes. Start now by clicking here.
Why should I trust iVisa to get my passport renewal?
Since our foundation, back in 2013, we have helped thousands of travelers to reach their destinations without having to worry about the tedious process of dealing with governments or embassies. We understand your worries about providing sensitive information online, but we assure you that all your information will be stored in extreme confidence. We do not share it with third companies. For further assurance, you can take a look at our customer's reviews here.
How is iVisa handling the renewal process during the current COVID-19 situation?
Honestly, the emergence of the pandemic has affected our industry deeply. But we are aware that these hard times will not last forever and we are starting to adapt to the current situation. Since more countries are opening their borders with the passing of the months, we know that it is just a matter of time to see persons traveling again.
Hence, more passports will need to be renewed. Do you remember the title of this blog? Well, if you apply directly with the government, you will have to ask continuously for further updates. On the other hand, with iVisa, you will receive a weekly email informing about your application's status. We will keep you informed during the whole process and let you know once your new passport is ready.
Can I contact you if I have further queries?
Please do! Our customer service representatives are willing to assist you. You can start a live chat here or send us an e-mail to help@ivisa.com. Feel free to contact us at any time of your preference. We are available 24/7.
Take the chance now and get your passport renewal with iVisa!