Being a U.S. citizen and living in Hawaii can be exciting for many people, but it's normal that even with these benefits, some people prefer to travel and explore new destinations. If that's your case, then you shouldn't forget to have your passport up to date. The good news is that you can renew your passport in Hawaii without having to leave your home, which can be very convenient.
This process is possible thanks to the online applications that exist today. An example of this is the one that iVisa offers, making it easy for you all the work to renew this much-needed document. By reading the FAQs below, you'll be able to know more details about it.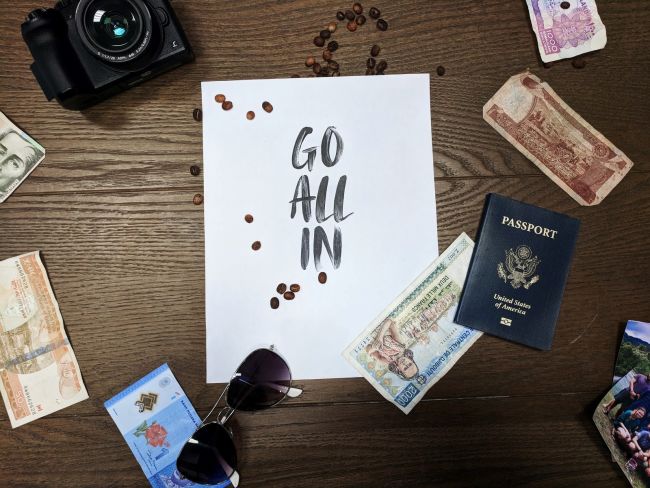 Frequently Asked Questions
What does it mean "passport renewal" and why is it important?
It means that you should update your passport whenever possible to travel comfortably. This process is important because it allows you to avoid any issues while traveling. Keep in mind that most of the countries require you to have a passport with at least 6 months of validation.
You can get your renewal in-person or by applying online.
How do I know if I can renew my passport in Hawaii?
Before renewing your passport in Hawaii, you must follow these requirements:
You must hold your passport.

Your passport is in great condition (well-preserved).

Your passport was issued after you were 16 years old.

Your passport was issued in the last 15 years.

You got your passport in your current name or you can prove your name change.
What documents do I need to apply online?
Once you verify that you have the initial requirements mentioned above, you'll need other documents to apply online, but you don't have to stress about this part, these documents are a lot simpler to get. With iVisa, the online process isn't an issue for your travel, on the contrary, it's a useful implement.
Here's the list of documents required:
A scan of your passport information page.

A passport-size photo. You can have it with My Passport Photos.

A valid e-mail address where you'll receive your passport renewal once it is ready.

You also need a valid payment method. iVisa allows you to pay with a credit/debit card or a Paypal account.
What are the processing times and prices to renew my passport?
The total price to receive your passport renewal changes according to how fast you need it. With iVisa you can select any of these options:
Standard: You'll obtain your passport in 5 Business Days and you'll have to pay USD 76.00

Rush: Your passport renewal will be processed in 3 Business Days by paying USD 106.00.

Super Rush: This is the fastest option iVisa has. You can get your passport renewed in 2 Business Days, but you'll have to pay USD 141.00
How can I send my passport renewal form?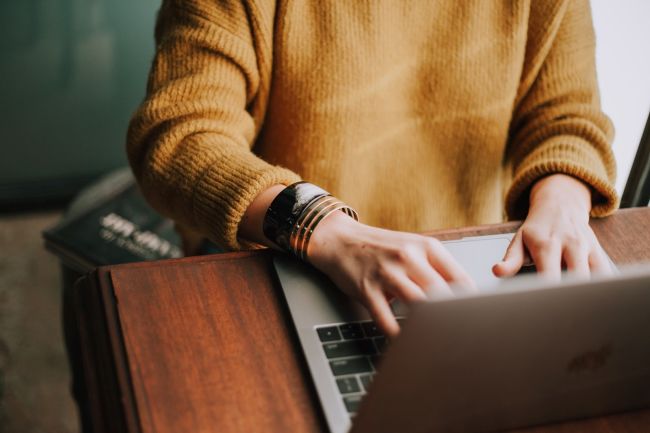 Renewing a passport for yourself in whatever form (online or in-person) can be tedious. You need a lot of attention and time to do it carefully. That's why when doing it with the official website of the United States government you have to follow certain steps.
First of all, you must download your form filler. Second, you fill out the form with all the information required. Third, you must submit your most recent passport and you have to upload the passport-size photo. After that, you need to calculate the fees by yourself. Finally, you send the application and wait for your renewal appointment with a tracking number (this number is sent via email).
As you can see, you must be very cautious about this process since a simple mistake can invalid your renewal.
How can I renew my passport online with iVisa?
With iVisa, you don't have to worry about a burocreatic system. You only have to follow 3 steps to get your passport renewal:
1.In the first step, you have to fill in the online application form with information like name, address, and phone. You must also choose the processing time you prefer.
2.The second step is to review the information you gave in the first step and pay for the service with a credit/debit card or a Paypal account.
3.The third and last step is to upload the scanned copy of your passport and passport-sized photograph as well. After that, you can send your online form.
You'll only have to wait for your passport renewal via e-mail once you're ready with this process. Be sure to offer a valid e-mail address so you don't lose any heads-up.
How much time do I need to apply online with iVisa?
With the modern and updated iVisa system, you won't need more than 15 minutes to complete the online application form.
When should I apply online for my passport renewal?
It's advisable to do this process at least one week in advance, although iVisa can offer you the renewal in less than 5 business days. It's better to take the week in advance to avoid any issues in the future.
Can I get passport renewals during the COVID-19 Pandemic?
The Covid-19 Pandemic is an important influence when you're planning a trip. The United States government recently stated that it's essential to prevent the spread of the COVID-19, and Hawaii is no exempt from the rule. Therefore, it may be difficult for you to find a passport renewal at the moment. You can read the international travel advisory published on the Official US Government website before planning anything in the future. Remember that you can also read the last articles on our blog to get more information about this topic.
Where can I find more information about passport renewal in Hawaii?
Do you still have doubts about your passport renewal? Don't worry then, we've got your back this time. You can contact us via chat, or you can get more information by exploring iVisa's website.
iVisa is always ready to assist you with anything you need about traveling safety tips and documentation. You cannot only get your passport renewal with our service, but you can also read other tips that could be useful for your journey. Take a look at our website, you won't regret it!