If you're planning your dream vacation to a paradise country, you need to verify that your passport will be valid once the arrival date comes. Many people tend to forget to renew the passport before traveling, and that can be an issue. You should know that it's possible to get a passport renewal in Miami through an online or in-person process.
Keep in mind that iVisa is currently offering a service that allows you to apply online for your passport renewal. You won't have to stress about waiting in a long line to get your document. All you have to do is to spare a few minutes of your day to complete a form and that's it!
In this blog post, you'll find more valuable information about your online passport renewal, including the price and even the processing times.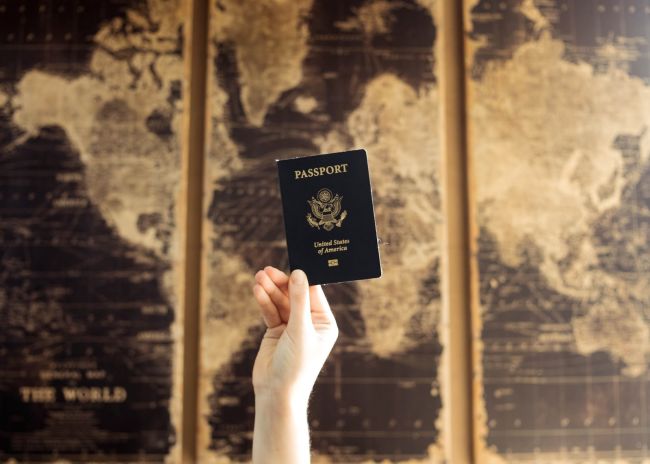 Frequently Asked Questions
What is a passport renewal online?
Passport renewal is a process that updates this document so you can travel abroad without any legal obstacle. There are two types of passport renewal process: in-person and online. You can do either of these by yourself as long as you follow the guidelines set by the government. As you can guess, these guidelines can be stressful and they require a lot of time.
For your convenience, you can get your passport through an easier and faster process by using iVisa's online form.
What should I know before doing my passport renewal in Miami?
You need to meet certain requirements before renewing your passport, especially if you decide to do it the conventional way. These are even more important if you process your renewal through an official government site:
Your passport should be in your possession.

Your passport must remain undamaged.

Your passport was issued when you were 16 years old or older.

Your passport isn't more than 15 years old.

Your passport was issued in your current name or you can document your name change.
What documents do I need to renew my passport online?
Renewing a passport by yourself can certainly be stressful. That's why iVisa designed a more accessible process that allows you to renew your passport online by having the following documents:
A scanned copy of your passport information page.

A professional passport-sized photo. If you have trouble with this, you can use My Passport Photos to get it done efficiently.

A valid email address to get your passport renewed.

A valid payment method. You can pay with a credit/debit card or with a Paypal account.
What are the processing times with iVisa's service?
If you apply online with iVisa's service, you'll be able to choose any of the following according to how soon you need to have your passport:
Standard: 5 Business Days

Rush: 3 Business Days

Super Rush: 2 Business Days
What are the prices to renew my passport with iVisa?
This will depend on the processing time you choose. Note that the faster you want your passport renewed, the more you have to pay. Here's the list of prices:
Standard: USD 76.00

Rush: USD 106.00

Super Rush: USD 141.00
How can I send my passport renewal application form online?
It's easy to have a passport renewal in Miami, but the process can be tricky if you do it by yourself. To simplify this task, you can apply online with iVisa and feel more relieved with the steps to follow.
In case you decide to renew your passport with an official government site, you have to download your form filler first and then filling it out with your information. The next step is to submit your most recent passport and also the Name Change Documents if applicable. Once you have these documents ready, you have to upload the passport-sized photo, but that's not all. The last thing you have to do is to calculate the fees and only after that, you can send your application form and track it with a number you receive via e-mail.
Don't forget that this process is totally different if you take advantage of iVisa's service.
How can I apply online for my passport renewal with iVisa?
iVisa designed a user-friendly platform that allows you to complete your passport renewal registration fast and secure. The best part of it is that you don't need to calculate fees or do any extra work aside from giving your basic information. Here's the 3-step process you have to follow:
1.First, fill in the online application form with your basic information.
2.Second, review the information you offered in step one and pay for the service by using your credit/debit card or Paypal account. You don't need to calculate fees, iVisa gives you the total price automatically.
3.Third, upload the scanned copy of your passport information page and your passport-sized photo carefully.
Once you finish this part, send the online form and wait for your renewal appointment via email. iVisa will always inform you about any detail in your process through an email.
With this online process, you'll need 10 minutes of your day and nothing else. That's what you could spend on a coffee break.
When should I apply for my passport renewal in Miami?
You should apply for your passport renewal one week in advance, but this is a general recommendation. With iVisa you can have your passport in less than 5 business days, but it's recommended to take the week in advance to avoid any issue while planning your trip.
Can I apply for passport renewals online during the COVID-19 Pandemic?
In a city like Miami, it is necessary to prevent the spread of COVID-19. That's why you'll probably find a significant reduction in passport operations. There are even some temporarily suspended expedited passport processing. To avoid any difficulty for you with this situation, you should read the travel information offered by the U.S. Department of State on this website.
Remember that you can also keep yourself informed by reading the last articles on our website.
Where can I get more information about passport renewals online?
Don't stress if you still have doubts about the passport renewal process. In that case, you can contact us online or you can find more valuable information on our website. Keep in mind that with iVisa you have an excellent option to simplify a tiresome process. You can always apply online with this safe service to get closer to your next adventure.