If you are a US citizen and need a new passport, you might be searching for answers on how to renew your US passport online. This information will be of great use to you because the US Government recently announced that a completely online passport renewal process will be launched.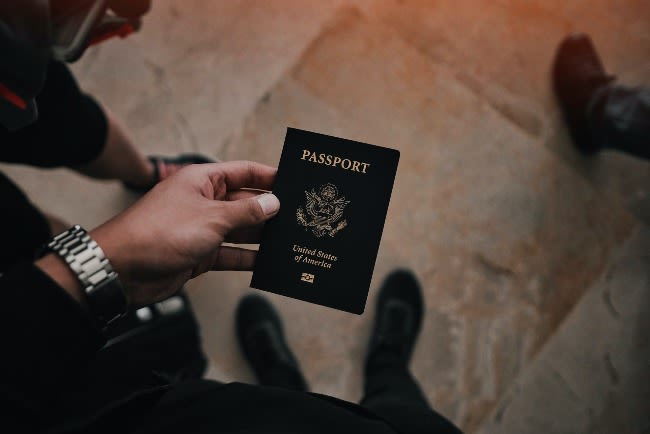 The current process can be frustrating and time-consuming. It involves filling out quite a few documents, taking professional passport photos and mailing them all along with your current passport to US foreign services, not to mention the waiting times. For a standard US passport renewal it takes on average 8-11 weeks to receive your new passport, but with a new online application it will not take long at all.
iVisa.com provides a very efficient and straightforward US passport renewal service for US citizens, which is already faster than applying directly through a US postal service. The good news is that it will become even faster with a completely online service.
Keep reading for more information on how to renew your US passport online in the coming months.
Frequently Asked Questions
Who is the US passport online renewal for?
If your current passport has already expired or it will reach its expiry date soon then you are probably looking for information on how to renew your US passport online. This service is for you if:
You are an American citizen who currently holds a US passport.
You currently live in the US.
You have your current passport in your possession.
You are 16 years old or older.
Your passport has your full name on it.
What are the changes being implemented to the US passport renewal?
Americans will be able to renew their passports securely online, saving time from having to wait so long and the effort and cost required to print, visit a mailing office, and use a paper check. You will no longer need to mail any physical documents.
The changes are being made in accordance with an initiative to transform federal customer experience and service delivery to rebuild trust in the government. Changes come with a promise to reduce wait times and effort levels associated with the process.
Keep reading below for more information on how to renew your US passport online.
What are the advantages of renewing your US passport online?
One huge advantage of renewing your passport online will be bypassing the United States Postal Service, which means avoiding queues, extra charges and of course extended turnaround times.
Another benefit is that you don't have to pass your secure and personal documents through the hands of a third party, as everything will be filled out online from the comfort of your own home and will not require any physical documents to be mailed, avoiding the risk of loss or damage.
What documents will I need to provide to apply online?
To apply online you will need the following at hand:
Current passport information.
Credit or debit card to pay the fees.
Email address, so we can communicate with you.
What is the current iVisa.com US passport renewal process like?
If you are wondering how to renew your US passport online, then you are in the right place. iVisa.com currently offers an 80% online US passport renewal process whereby you fill in a straightforward application form on the website, pay the fees and receive a kit in the mail, which includes; a filled out DS-82 form ready to be signed and dated, a bank check to cover the government fee, your government complaint passport photo and a USPS envelope with postage ready to be mailed. Your job is to mail the above documents and just wait for your new passport to arrive.
What will change in how I apply for a US passport renewal with iVisa.com?
The changes imply that the process will be completely online, which means an even faster and time saving service, it will look something like this:
First step - Navigate your way to our 'apply now' page and have all your required documents ready. Complete the application form as required.
Second step - Upload the required documents to support the application form and make sure they load properly.
Third step - Select a processing fee and pay with your credit or debit card to finalize the application.
No trips to the post office or mailbox are involved. You'll be able to track your process because our team will give you a code to track it online.
Recommendations from iVisa.com for submitting your US online passport renewal.
We understand that this is never an easy process and can be quite intimidating, that's why at iVisa.com we try to guide you through the application as best we can and offer support where and when needed. We will verify all submitted application forms and documents and double check for errors before forwarding them along to the US foreign services.
You can feel 100% safe and secure in our hands as well, we pride ourselves on delivering excellent service with safety as our priority. At no point in the process will your personal details or documents be exposed. We guarantee an on-time delivery service and security of all data. We have made many customers happy on their journeys around the world, you can verify this in our customer reviews section.
We advise that when filling out your application you do not complete these tasks on public Wi-Fi, applying for a passport online is best done at home on your own password-protected Wi-Fi.
If you have any more questions about how to renew your US passport online, please don't hesitate to contact our customer support team who are available 24/7 and always happy to help.