When you are planning a trip to other countries, make sure that your Jamaican passport is valid at least months after your arrival there.
We leave everything at the last minute and then we are surprised that the renewal process is long and takes several weeks. It's very essential that you know that If your passport is expired or about to expire, you have to renew it before you start your trip.
To get your passport renewal, iVisa.com is here to assist you. We have an online passport renewal process that simplifies several bureaucratic steps you used to take in the past.
In the following article, we will show you all the details about the renewal of passports for Jamaicans that our iVisa.com team has prepared for you.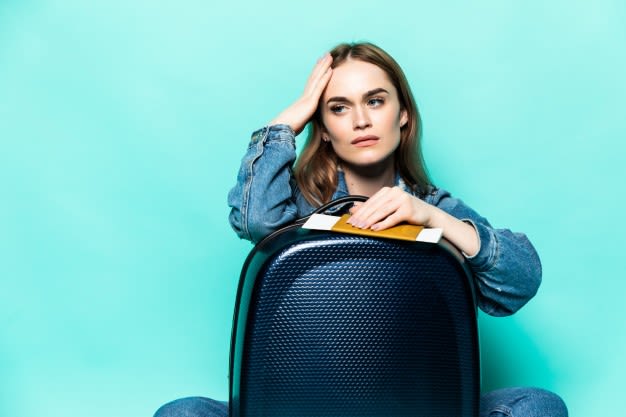 FREQUENTLY ASKED QUESTIONS
What does passport renewal mean?
Passport renewal is basically the updating of passport validity so that you can continue to travel in any country around the world. Please be informed that when you renew a passport, you will also get a new passport number and your photo will also be changed to a new one.
How do I know if I can apply online?
In the case of Jamaica, there are several points to consider before applying online. In the following list we show you the most important ones:
The passport can't be damaged and you must have it physically with you.

Those who have received a passport after September 2001 as an adult can also apply online.

Your passport must expire in one year or less. If your passport has already expired, you can also renew it.

If you changed your name, you must submit an official document that confirms it.
If my passport is lost or stolen, can I renew it online?
Sadly, no. In case your passport has been stolen or lost, you will have to follow a different process and go to one of the offices in Jamaica to obtain a new one.
What documents do I need to apply online?
The documents you need to be able to apply online with iVisa.com are the following:
Passport photo in digital version, taken within the last 6 months and also, must meet the basic standard requirements. You can use My Passport Photos to help you process your photo correctly.

Scanned copy of the information page of the current passport.

Valid email address, there we will send you all the updates and status information about your passport renewal.

Methods of payment, as the whole processing is online, you will have to pay online with one of these options: credit/debit card, or Paypal.
How much is the cost for passport renewal with iVisa.com?
Price varies according to the processing time chosen. Here are your options:
Delivery:
Standard - USD 150.00

Rush - USD 180.00

Super Rush - USD 210.00
The delivery option only applies to those living in Jamaica.
Picking up at one of the offices in Jamaica:
Standard - USD 86.00

Rush - USD 116.00

Super Rush - USD 151.00
The prices above include the government fee for the online application and the service fee.
How do I submit my renewal application online?
The process of filling out the online application form is quite easy and does not have many pages to complete. Just take 15 minutes of your time to complete the entire form and then let iVisa.com take care of the rest!
Here is the step-by-step procedure for submitting your passport renewal application online:
1.In the first part of the form, you must enter all your personal data. In addition, you have to select the type of pickup you want and choose between the following processing options: standard, rush, or super rush.
2.Make sure that the provided information is correct and then proceed to make the payment using your debit/credit card or PayPal.
3.Upload the required documents and click submit.
In case you have any questions regarding any of the above steps, do not worry and contact us here by chat or phone at any time.
How long will it take to get my renewed passport?
You will receive your passport depending on the type of pickup you request when you fill out the online application form. Here we show you both options:
Delivery:
Standard - 7 Business Days

Rush - 6 Business Days

Super Rush -4 Business Days
The delivery option only applies to those living in Jamaica.
Picking up at one of the offices in Jamaica:
Standard - 5 days

Rush - 3 days

Super Rush - 2 days
Get your renewed passport now and avoid the long waiting lines at any foreign affairs offices. Click here and register now!
After applying online, how will I get my renewed passport?
You can obtain your renewed passport by picking it up at one of the available offices in Jamaica or you can request that it be sent to your home address.
In these times of coronavirus, it is recommended that you choose the delivery option for precautions and safety measures. If you want to know the delivery details, you can click on this link.
Can children under 16 renew their passport online?
Unfortunately, children under 16 years of age who have a valid passport and wish to renew it must go directly to one of the offices in Jamaica for processing.
Due to COVID-19 pandemic, it is recommended that both children and adults may stay at home, for safety purposes.
How can I get more information about passport renewal?
You can go to our iVisa.com page and read other FAQs related to this topic here. If you wish to contact one of our agents, you can do so by clicking here.
Obtain your passport renewal now with iVisa.com! Apply online with us and get your document easier!