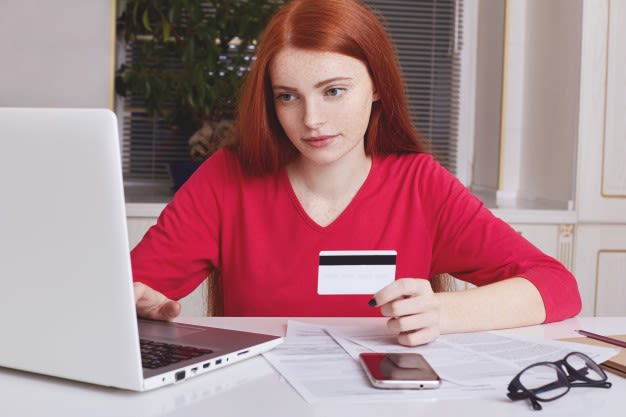 We know that traveling is wonderful but sometimes the whole procedure can be difficult and can even get more stressful when we have to travel for an emergency or any unexpected reason. Everything gets worse when we realize that our passport is expired. So we have to renew it as soon as possible. Will it be possible to get the passport renewal in 24 hours?
Many times for family or business reasons, or other matters we want to acquire the passport renewal as fast as possible.
Although it is true, it only happens occasionally. Happily, thanks to the iVisaSuper Rush service, you can obtain the renewal of this document in a most effective and fastest way. So if you are in a hurry, this is the perfect option for you.
In this article, we will detail everything related to the express passport renewal and the points that you must take into account before applying for this modality online. We will also explain the benefits you get when applying with the Super Rush process and how you can get it in just 24 hours.
FREQUENTLY ASKED QUESTIONS (FAQs)
What does a passport renewal mean?
The passport renewal is an updated official document with a new expiration date. The purpose of having a renewed passport is to allow the citizen to continue traveling to other countries.
It is important to renew your passport early, as most countries require that a traveler's passport has a minimum of 6 months validity from the time they enter their country.
How many types of passports renewal process exist?
Regarding the processing speed we can find three modalities:
1.The first one is the traditional process, this is the regular way to do it but also the longest one. You have to go to the embassy and follow many documentary steps.
2.On the other hand, the second option is the electronic procedure. Definitely it is the most accurate and appropriate option as you do not need to approach any office or Embassy because all the process is online.
3.The third option is the express procedures, many companies implement this alternative to help their voyagers to obtain their passport renewal in less time, however, this is not 100% true when you apply with them because it can take a little bit more. It will take between 24 - 72 hours to get it.
This is the main reason why iVisa has decided to set up the Super Rush process option, which is faster, guaranteed, and doesn't require much effort to apply, since, the process from start to finish is online.
What is a super rush passport renewal?
The super rush passport renewal is one of the procedure time options that we use a lot at iVisa to know in which time the customer needs to have his/her passport ready.
In our case, we divide it into three parts: standard, rush, and super rush. So the super rush is the speediest modality and most customers choose it for emergency situations.
The super rush alternative gives you the main benefit of getting your passport ready within 1 to 2 working days. In the following questions and answers we detail all the requirements you must take into account to apply online with iVisa.
How can I know if I'm eligible to apply online?
Thanks to iVisa, the online application can be done in less time. But first, you must meet certain requirements that are detailed below:
The passport must be in good condition.

You must have it in physical form. If your passport has been stolen or lost, you must go to the corresponding office personally and apply with them.

You must be over 16 or of legal age to renew your passport.

If you are married, divorced, widowed, or single, you must submit an official document confirming this information.

If you have changed your name or surname, you must have an official document (issued by your country's government) confirming this information.
These are the most common requirements that most countries demand from their citizens to renew this document. If you comply with all the points mentioned above, you can [apply online with iVisa]. If not, you will need to approach your country's embassy or office directly.
Which documents must I gather before applying online?
In order to apply online with iVisa, you only need to send us these documents, which are easy to find and gather. Here are the details:
Passport Photo, you can get the proper photo with My Passport Photos

Passport Scan, we just need you to scan the page where your general information appears.

Email Address, must be an active account that you use regularly. There we will send you all the information and updates of your online application process.

Payment Method, we accept all debit and credit cards. We also accept payments with Paypal.
We know that some governments do not yet activate the option to apply online, however, we are sure that when they do, iVisa will be ready to help you in every step, so that you can get it in less time and in a much more secure way.
What are the procedure times for this super rush service?
According to your needs, you can choose one of the processing time that we will show you in the next part:
Standard processing – to get your passport renewal you need 5 Business Days

Rush processing – if you choose this alternative, in just 3 Business Days, you'll obtain your travel document.

Super Rush processing – if you need to have your passport renewed as soon as possible, you just have to wait2 Business Days
How much does the passport renewal cost?
Once you have chosen the processing speed, you'll know the total price. Remember that each of the costs includes the service fee.
Standard – with this option, you must pay USD 76.00

Rush – all you have to pay is the amount of USD 106.00.

Super Rush – this alternative will cost you USD 141.00
How can I submit my online application?
The online form is not too complicated. But, we have a [customer team] that can help you in case there are any questions while completing this application. These are the steps:
1.Firstly, complete your general information, after that select the procedure time that you prefer.
2.Secondly, proofread your application and modify the information if necessary. Additionally, pay for your online application using a credit/debit card or in case you have a Paypal account, you can use it.
3.Lastly, attach all the requested documents and later you will only have to receive the renewal of your passport in the chosen time.
Don't waste more time and apply now! Get your passport renewal in less time with iVisa's services. If you need additional assistance, you can contact us 24/7.
During this pandemic time, is it possible to renew my passport online?
Due to the COVID-19, iVisa has innovated certain platforms for the benefit of the customers, we want to keep? our quality and efficiency. Although it is important for you to know that this pandemic and health standard procedures have extended almost all the documentary process around the world, including the passport renewals.
So, as we have said, iVisa still continues providing quality in its services to comply with the procedures of the authorities. Having your passport renewal in 24 hours during this pandemic context won't be possible but surely as we said iVisa super rush is still the fastest option to get yours.
On this occasion, you can renew your passport with us, and we will help you with the whole process. The form is completed online so you can request it from anywhere.
Where can I find more details about the passport renewal?
To get more information, you can enter this link and chat directly with our agents 24/7. They will be happy to help you. On the other hand, you can enter this page and read all the info you want.
Cause we think about your safety, we expect you to choose smartly. Avoid the long waiting times and apply with iVisa now!