No. Passport renewal for children under 16 is not possible. One of the eligibility criteria for a passport renewal clearly states that the applicant must be at least 16 years old to apply for a passport renewal. If you're under 16, you have to apply for a new passport.
iVisa can offer you to obtain the renewal of your passport online, and all people who have an ordinary passport (including babies, children, and adults) will be able to obtain this service through our website.
Our team will be dedicated to treating your process with great care, in order to offer you the best and fastest experience.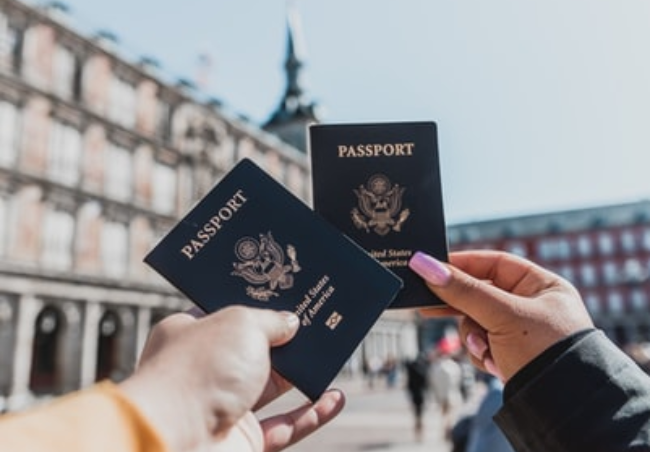 Passport Renewal Eligibility Criteria
A passport cannot be renewed whenever you see fit. Sure, if it is about to expire, you may want to replace it, but there is a series of criteria that must be met in order for a renewal to be possible. So, to be eligible for a renewal, all of the statements below must be true:
The passport must still be in your possession. You cannot apply for a renewal if it has been lost or stolen. Even if it was later found or returned, you still could not apply for a renewal. Instead, you would have to apply for a new passport.
There is no damage to your passport. Usual 'wear in tear' is acceptable. By damage, we understand mutilation, missing pages, liquids spilled on the passport, discoloration, etc.
YOU WERE AT LEAST 16 YEARS OLD WHEN THE PASSPORT WAS ISSUED.
The passport was not issued more than 15 years ago.
The name on the passport is the same as your current name. However, if you have any legal document that can confirm your name change, you can proceed to have your passport renewed.
The eligibility criteria you see above are cumulative. It's enough to not meet one, and you cannot apply for a renewal. You would have to apply for a new passport altogether.
Passport application for children under 16 – requirements
Children under 16 must apply for a passport in person at a passport agency or passport acceptance facility in the presence of their legal guardian. For the process to be successful, the following are required:
A DS-11 form – you can find it online on the US Department of State website. You can fill it in, but you cannot sign your child's passport application until you are instructed to do so by the acceptance agent.
US Citizenship proof – this can be anything from a birth certificate to a certificate of citizenship. A photocopy is necessary, as well.
A document that lists the parents of the child – a birth certificate, a Consular Report of Birth Abroad or Certification of Birth, an adoption decree, a divorce/custody decree, etc.
An identification document of the legal guardian plus one photocopy
Parental consent – please remember that both parents/all legal guardians must consent to the child's passport issuance. If that is not possible due to any circumstance, you need to provide a legal document to attest to that. For instance, if the other parent is deceased, you need to provide a death certificate.
One passport photo – for US passport photo guidelines, please access the US Department of State website.
Passport application fee.
If you need more information on passport applications for children under 16, you should go to the US Department of State website and read more.
To use iVisa is your best option if you want to obtain your kids' passport renewals!