If you are a frequent traveler, you should have heard about the large book or non-standard book when it comes to passports. In past years, you could ask for extra pages if you ran out in your passport. That is no longer possible. Today, if you need more space for stamping, you should pay US 130 to get a new passport.
Luckily for you, iVisa.com has a solution for both situations. The new online passport renewal service allows you to manage your application from home and also helps you to avoid lengthy, inconvenient visits to a US Government facility. To take advantage of this service, you only need to meet a few requirements and follow simple instructions along the way.
If you want to know more about the passport renewal 52-page book, we invite you to read this article.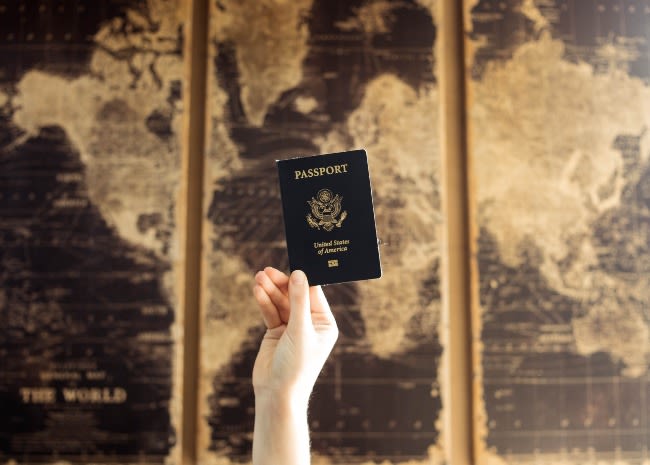 How does the passport renewal service work?
Renewing your passport is a simple procedure thanks to the online service from iVisa.com. Just do the following:
Enter iVisa.com, start a new online application form, complete the requested info and upload a recent picture of yourself (document style). Choose an option to process your request and pay the fees for both services: US Governments and iVisa.com.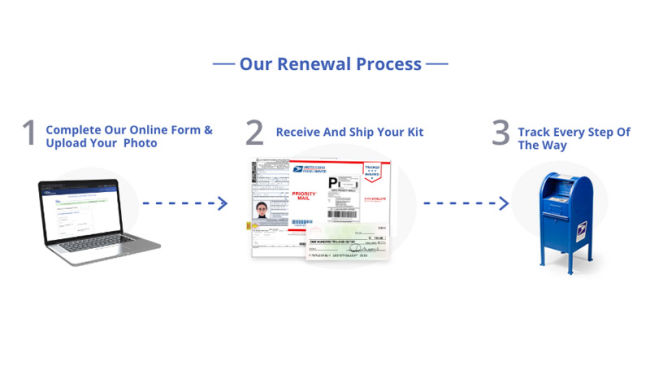 After receiving your passport renewal kit, sign the DS-82 form our experts prepared for you, gather your documents, and put them in the USPS envelope. Drop it off at the nearest mailbox.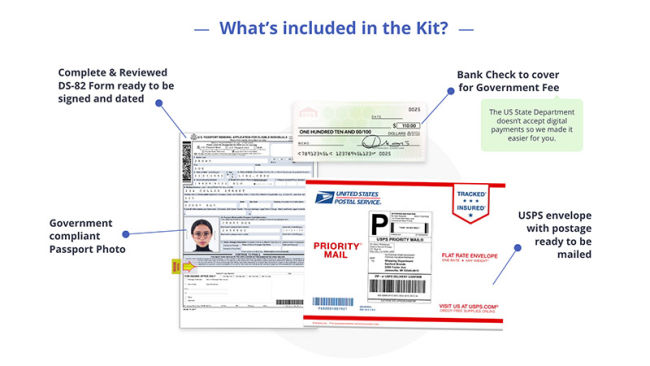 Get your new passport in 6-10 weeks depending on the service you chose. Know more about passport renewal 52-page book, next.
Frequently Asked Questions
How can I confirm if I am eligible for this service?
If you are a US Citizen, you have a valid US passport, and are living in the US, you are eligible for this service. Check a few extra requirements before starting your application.
You must be at least 16 years old
You are in possession of your current passport.
Make sure your document shows no damage beyond regular wear.
Your passport was issued within the last fifteen years
Your passport and your ID show the same name. Want to know more about passport renewal 52-page book? Find extra info below.
How to get a 52-page book/passport?
When filling out your application form, make sure you click the Large Book box to indicate you want to get the 52-page passport. It does not cost extra, so you will get a great deal.
What are the advantages of the 52-page book?
You get 24 extra pages compared to the standard book. This means you will extend the duration of your passport if you love to travel. Also, in some countries, it is required to have at least four pages available for stamping. So you can feel confident about meeting this requirement.
Do I have to send my current passport to iVisa.com?
iVisa.com does not require your current passport to process your renewal application. Anyway, do not forget to pack it together with the content of your passport renewal kit. Do you want to know more about passport renewal 52-page book?. Find additional info below.
How long does it take to get my passport renewed?
Time will vary depending on how soon you need your passport. The US Government standard service delivers your passport in 8-10 weeks. The US Government expedited service does it in 4-6 weeks. Remember, if you need to travel before the next 6 weeks, the online passport renewal service is not for you, since your document will not be delivered on time. In that case, you should contact your local passport office to check your options.
How much does it cost to get my passport renewed?
This information is relevant if you want to know more about the passport renewal 52-page book. The US Government standard service is US 130. If you need your new passport sooner, you can choose the US Government expedited service for an extra fee on top of US 60. iVisa.com offers the following options for the passport renewal kit:
Select Kit Shipping Time: Same Day Free Shipping (cut-off 2pm EST) for $72.
Select Kit Shipping Time: 2 Day Free Shipping for $60.
Select Kit Shipping Time: 4 Day Free Shipping for $40.
iVisa.com Recommends
When visiting Spain for business or tourism, it is common to take a couple of days to explore Barcelona. This city is one of the most attractive and visited places in the world. This cosmopolitan city combines the best of ancient Spanish culture with a fabulous European lifestyle. Here are a few of the most recommended places and activities for your visit to Barcelona.
Park Güell. Another of the many world heritage sites of Spain. This park is one of the most beautiful in the world. Its sculptures, fountains, and organic shapes reflect the fairytale-style artistry of its creator, Antonio Gaudí.
Las Ramblas. Taking a stroll along the 1.5 kilometers of this avenue is a must-do when you're in Barcelona. Along the way, tourists will find great places like La Boquería market, the Miró mosaic, or the Canaletas fountain. However, before choosing a place to enjoy some tapas and have a beer, take a look at the price list. Often, visitors are surprised by the high bill they receive.