Vacation is the best therapy to rejuvenate your mind and body. To plan a vacation, you will need certain items. The most important among these items is a passport. You must check whether your passport is expiring soon. If so, you must know when Passport Renewal will resume. As the Coronavirus pandemic has affected every service including Passport Renewal.
To get more information about when passport renewal will resume, you can contact iVisa.com and use our unbeatable services to obtain your renewed passport from the comfort of your home while enjoying your favorite meal.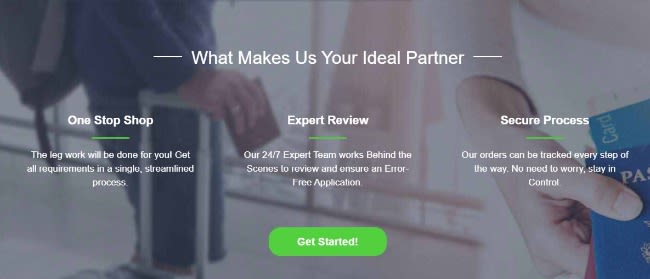 What are the steps to obtain a Passport Renewal with iVisa.com?
With iVisa.com, you can get your Passport Renewal in a stress-free and hassle-free way. You just need to follow these steps:
Step 1: Fill out an Application Form available on our website, upload your photo, and pay the fee.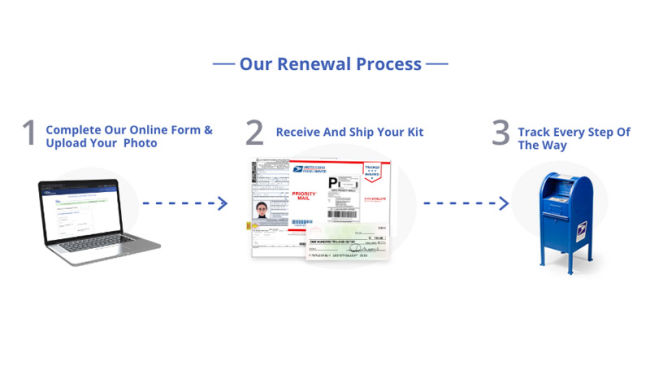 Step 2: Receive your renewal kit through mail and get everything you need for renewal. Drop it at the nearest post office or mailbox after signing the form.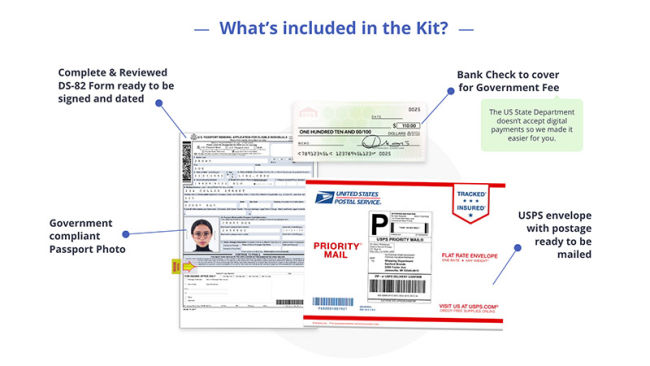 Step 3: Track the application procedure and get your renewed passport in 4-6 weeks or 10 weeks depending on the processing option you select.
Get Started To learn more about when passport renewal will resume, you can check the section given below:
Frequently Asked Questions
What are the requirements to utilize this service?
To use this service, you should be a US citizen with a US passport and currently residing in the United States. Also, you must meet other requirements:
Your name must be written the same way on your old passport
You must be 16 years old or older
You must have your current passport
Your passport should be in good condition
You must have your passport for the last 15 years
Learn More about when Passport Renewal will resume.
What are the items in the renewal kit?
You will get your Passport Renewal kit via mail and it has:
A DS-82 form that is ready to sign
A USPS envelope with postage that is ready to ship
A bank check to cover the government fee
A printed photograph
How do I know about the Passport Renewal application progress?
Our customer support team will send you frequent updates about every step of your application through a code sent by email. Explore More about when Passport Renewal will resume. It will take a longer time than usual due to the Coronavirus pandemic.
What is the processing cost for the application for a Passport Renewal?
Along with the payment of the Government Fee of USD 130, you have to pay the processing cost to iVisa.com that is:
Select Kit Shipping Time: Same Day Free Shipping (cut-off 2pm EST) for $72.
Select Kit Shipping Time: 2 Day Free Shipping for $60.
Select Kit Shipping Time: 4 Day Free Shipping for $40.
Is iVisa.com a reliable option?
Yes, iVisa.com is a reliable option to Obtain a Passport Renewal as we guarantee you that your confidential data is safe with us.
How can I clear my doubts?
You can clear your doubts by visiting our website or contacting our customer support team.
iVisa.com Recommends
For your next vacation, you can plan a trip to Iceland - a gorgeous country in Europe. Visiting Iceland greets you with a variety of attractions to see and explore. It is an island of ice and fire with numerous active volcanoes, glaciers, geysers, ice fields, hot springs, and fjords. Due to the active volcanoes and other seismic activity, several parts of this country reshape regularly. You can explore the whole country by taking a rental car and riding along the Ring Road or you can take advantage of the many tours that cover most of the attractions of the country. The major attractions in the country are whale watching, trips to the blue lagoon, stunning geysers, the Northern Lights, Landmannalaugar Nature Reserve, Maelifell Volcano, Myrdalsjokull Glacier Park, Skaftafell Ice Cave, Askja Caldera, Dettifoss Waterfall, Kirkjufell Mountain, Hallgrimskirkja, Gullfoss Waterfall, and Mount Esja. Plan your trip now and get ready to experience an unforgettable journey.