There are new ways to renew your passport in the US in 2021. You no longer need to process your application in person at a crowded government office. Now, thanks to the online application form developed by iVisa.com, you can complete the renewal process from home in a few minutes. If you are a US Citizen, the online service from iVisa.com brings many advantages that will help you improve results and save time. We invite you to read this article to learn more about passport renewal or extension in the US.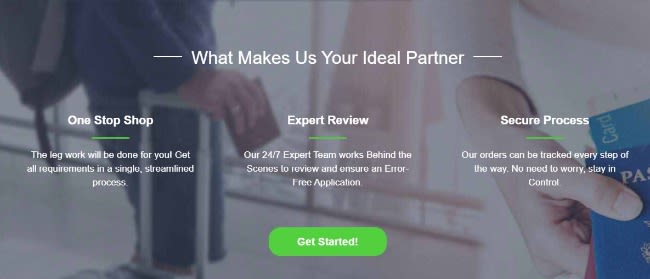 How does iVisa.com's passport renewal service work?
To get your new passport, you only need to complete the following steps:
Visit the application page at iVisa.com, fill out the online form. Upload an updated document-style picture of yourself. Select your preferred option to process your application and pay the fees for both services: the US Government's fee and the iVisa.com passport renewal kit fee.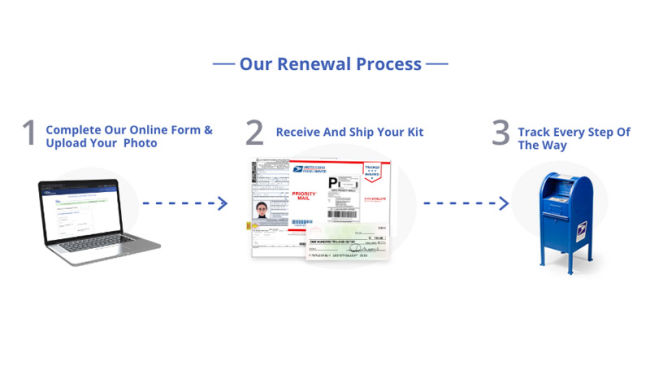 Receive your passport renewal kit, sign the DS-82 form, put the content of the renewal kit together with your valid passport in the USPS envelope, and drop it off at the nearest mailbox or post office.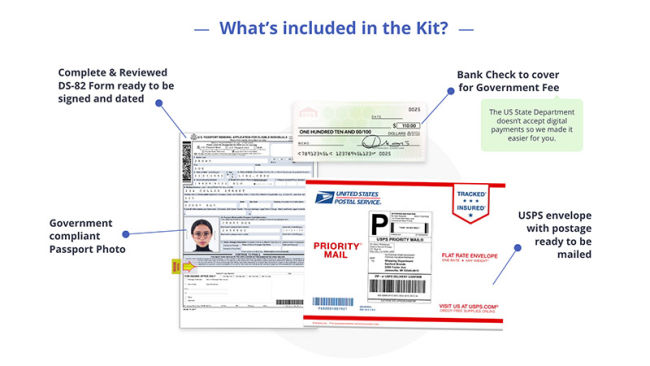 Wait 6-10 weeks depending on the service you chose. Get your new passport.
Learn more about passport renewal or extension in the next questions.
Frequently Asked Questions
How can I access the online passport renewal service?
This service is available only in the United States. If you are a US Citizen, have a valid US passport, and are currently living in the US, you can access this service. There are other conditions you should meet before starting your application.
You must be at least 16 years old
You must have your current passport.
You should check your document shows no damage beyond regular wear.
Your passport was obtained within the last 15 years
Both your passport and your ID show the same name.
We invite you to learn more about passport renewal or extension with the following sections.
Do I have to send my current passport to iVisa.com?
iVisa.com does not require your current passport to process your renewal application. Anyway, do not forget to pack it together with the contents of your passport renewal kit.
How will I know when my passport is on its way?
After shipping your documents to the US Government, our expert team will send you frequent updates about the progress of your application. If you want to learn more about passport renewal or extension, please keep reading.
What if I do something wrong during the process.?
When you submit your application form to iVisa.com, our experts review your application and warn you about possible modifications to your information. If you detect an error in your information after submitting your request, contact our customer service center. Our agents are available 24/7 to assist you.
How much does it cost to get my passport renewed?
The fee for the US Government service is US 130 (standard service), plus an extra fee of US 60 for the expedited service.
Also, you have the following options for the passport renewal kit from iVisa.com:
Select Kit Shipping Time: Same Day Free Shipping (cut-off 2pm EST) for $72.
Select Kit Shipping Time: 2 Day Free Shipping for $60.
Select Kit Shipping Time: 4 Day Free Shipping for $40.
iVisa.com Recommends
With your new passport, you are ready to explore the world again. Spain is a great destination to put the first stamp on your blank document. Besides architectural jewels and cultural attractions, tourists can find beautiful natural landscapes during a visit to this European country. Here are some of the most recommended places to get in touch with nature in Spain.
Picos de Europa national park. This place was named a biosphere reserve by UNESCO in 2002. You can explore this park by driving. However, there is no comparison with the experience you get after hiking the trails to discover mountain peaks, lakes, rivers, and endless green plains.
Costa da Morte. This iconic place appears in many posts around the world. It is also known as the death's coast due to the countless shipwrecks that occurred over the centuries. This region is also known for offering the best seafood in Spain.