Do you want to change your passport name with as little effort as possible? Then you've come to the right place! In the following lines, we will let you know all the things you need to get the Passport Name Change Expedited.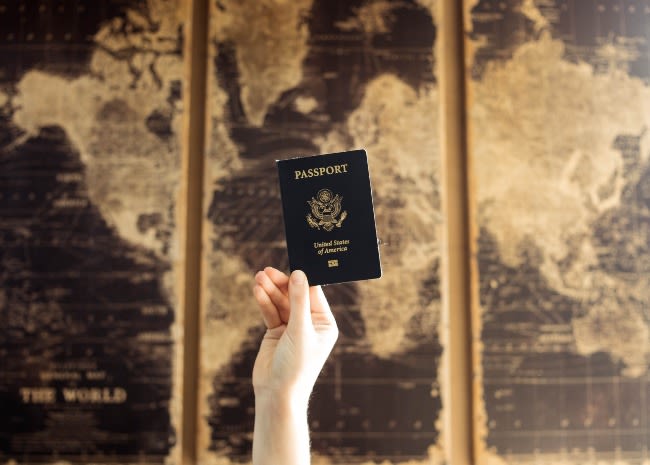 With iVisa.com, you can now renew your passport online by completing a simple 3-step procedure. We will work on the tedious part while you do the easy one, and it'll only take you a few minutes.
Using our services is effortless because we don't ask you to have many items. Learn more about it with the questions below.
Please be aware that our service is available only for US citizens with US passports living in the United States.
How can I get a Passport Name Change Expedited?
You can obtain your renewed passport by following these steps:
Firstly: Complete the questionnaire on our online form page, attach the documents required and pay for the fees.
Secondly: Receive your passport kit via email inbox. This kit has all the things you need to process your passport name change. Once you're ready, drop the kit with your passport, including the name change document, at the nearest post office.
Thirdly: Stay alert to your email to track the process. You'll receive your passport in 4-6 weeks or 10 weeks depending on the processing speed you choose.
We recommend you use our services only if your next trip is at least 6 weeks after you start the renewal process. Be aware that this process can take up to 10 weeks from start to finish.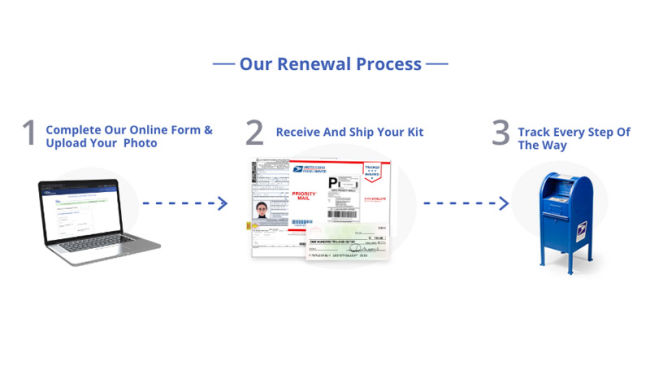 Frequently Asked Questions
What's necessary to get a Passport Name Change Expedited?
The list of requirements changes depending on your case. The U.S. Government created these two scenarios:
Case 1: If your passport was issued over a year ago, your requirements are:
A DS-82 form.
A passport in use
A passport-sized picture
A document stating your name change.
You might also require an adult or child fee (it depends on your age).
Case 2: If your passport was issued in less than one year, you need:
A DS-5504 form.
A Passport photo
Your current passport
Document that states your name change.
Keep in mind that the US Government could ask you for more items or documents, but we'll always inform you about that to avoid mistakes. iVisa.com's work team is always ready to help you with any doubt you have!
Who can apply for the Passport Renewal with iVisa.com?
Only US nationals living in the United States with a valid US passport can apply for this service. Plus, they must match this list:
The passport must be in the applicant's possession.
The current passport must be in a good state.
The citizen must be 16 years old or older.
The issue date in the passport must be within the last 15 years.
The applicant's current name appears on the current passport.
The traveler received the passport at 16 years old or after.
One last thing to mention is that the applicant must have a document that shows the name change, like a marriage certification, court order, etc.
Do I have to send my passport to iVisa.com?
No, you don't have to! All you have to do is to complete the process with the kit we send you. This kit includes:
A DS-82 Form
A printed and stapled passport-sized photograph.
A bank check with the US government fee.
A USPS envelope ready to be shipped.
Once you get this kit, sign it and drop it at the nearest post office among your passport and name change document.
Get more information about the Passport Name Change Expedited on our website.
How long does it take to obtain the new passport?
It depends on the US Government service you choose. You can choose the standard process, which takes 10 weeks, or the expedited process, which takes 4 to 6 weeks. You must pay an extra fee of USD 60 for the expedited process.
How much does it cost to renew my passport?
You have to pay an official fee of USD 130. Additionally, you also have to pay iVisa.com's fee according to how quickly you want to receive your kit:
Select Kit Shipping Time: Same Day Free Shipping (cut-off 2pm EST) for $72
Select Kit Shipping Time: 2 Day Free Shipping for $60
Select Kit Shipping Time: 4 Day Free Shipping for $40
The entire process can take up to 10 weeks, but if you pay an extra USD 60 for the expedited service, you'll only have to wait 4 to 6 weeks.
iVisa.com Recommends
Traveling is an exciting experience that everyone should try. Many people avoid traveling just because they have an outdated passport, but that shouldn't be an obstacle!
Renewing a passport nowadays is easier than ever! Thanks to this, you can now enjoy many places around the world, including the exotic vegetation in the South American Amazon, or the long Andean mountain range.
Not to mention that by having your passport name change expedited, you can easily plan your next adventure to places like Rome, Paris, London, Prada, among others. Europe is a varied and fascinating continent, full of beautiful gems like the town of Pisa's leaning tower, the iconic Eiffel Tower, and many more.
Nature is also a thing when traveling, and that's why many people visit places like the Himalayas, Micronesia, and many more. The only thing you have to do is to make sure of having enough funds.
Get your Passport Name Change Expedited now and forget about losing a travel experience!