Traveling is always an important hobby for almost everyone. It might be very common due to the excitement of exploring new countries or even just because many people love to eat new exotic food. Whatever the reason, without a valid passport, it's not possible to land in foreign countries. You should always remember that your passport must be renewed every 5 or 10 years on average. If the passport renewal cost is your concern, then you should read the information below to get all the proper details, including how much you could pay for this process or if it's possible to apply online. Of course, we will tell you before all these details, everything you need to know about a passport renewal.
Relax a little and prepare yourself a nice cup of coffee or tea to read the following FAQs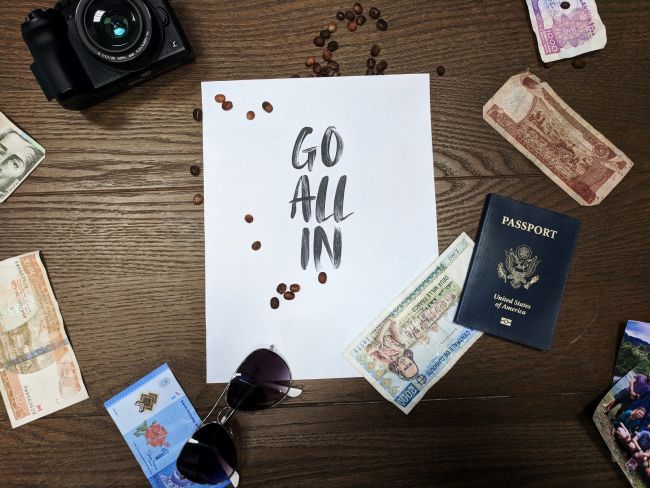 Frequently Asked Questions
What is a Passport Renewal?
You should always check your passport's expiration date before planning a trip. If your passport is close to this date, then it's time to get a passport renewal. This is an official process that permits you to update your passport and have it ready for your journey.
Many countries forbid you to land on their territories if your passport is expired. And in the most severe cases, you can't even enter the country if your expiration date is still a few days after you arrive.
You can do the renewal process in person or online. The second option is better because you save a lot of time, and you can even save more time by applying online with a reliable service as the one iVisa has.
What requirements should I have before renewing my passport?
There are some initial requirements that your passport needs to meet before applying online, and these are:
It should be in your possession.

It should be in good condition (no scratches or torn pages).

You got your passport when you were 16 years old or older.

It was issued in your current name or you have a way of proving any change.
You could need other requirements depending on your country's law. If you have doubts about it, you can ask for more information on your official government website.
What requirements do I need to renew my passport online?
After you confirm you can renew your passport, then you'll need only a few extra documents to do the process online. We recommend you to choose the online method so you can save time and effort. You don't need to worry about a perfect passport or perfect documentation with the online process because iVisa can simplify this part.
All you need is the following:
A scanned copy of your passport.

A professional passport-sized photo. You can use My Passport Photos to avoid any stress.

A valid e-mail address to obtain your passport once is ready.

The last thing you need is a valid payment method. You can pay with a credit/debit card or a Paypal account.
What are the processing times if I apply with iVisa?
You might want a quick and secure service to get your passport renewed as soon as possible. If that's your case, you can choose any of the following options with iVisa:
Standard: 5 Business Days

Rush: 3 Business Days

Super Rush: 2 Business Days
After that, you only have to worry about payment and the rest of your travel plan. Remember that depending on your choice, the price will be higher.
How much does the passport renewal cost?
There are two things that you need to know about your passport renewal cost. One of them is that you have to pay for a passport renewal fee first, and this is aside from iVisa's service.
For example, in the US you have to pay USD 110 for a Passport Book renewal, and if you choose to pay for a Passport Book & Card the price is USD 140. As mentioned before, these prices are only the fees made by the US government.
The rest of the passport renewal cost is iVisa's fee, but don't worry, iVisa doesn't charge you a high price for it. The service offered by iVisa varies according to your needs.
Here you can check the total price you have to pay for your passport, including all the fees:
Standard: USD 76.00

Rush: USD 106.00

Super Rush: USD 141.00 How can I send my passport renewal application form online?
It's not troublesome to renew your passport online, but it can be very boring if you decide to do it by yourself. To simplify the process, you can apply online with iVisa and feel more relieved.
If you renew your passport with an official government website, you have to download your form filler first and then filling it out with your basic information like name, address, and so on. Secondly, you have to submit your most recent passport and also the Name Change Documents if necessary. Thirdly, you have to upload the passport-sized photo and you also have to calculate the fees. The last step is to send your application form and track it with a number you receive via e-mail.
Remember that this process is totally different if you use iVisa's service.
How can I apply online for my passport renewal if I use iVisa?
iVisa designed a process that is a lot easier than the one mentioned above. These are the steps you have to follow:
1.First, fill in the online application form with your basic information and choose the processing time you prefer.
2.Second, pay for the service with a credit/debit card or a Paypal account. In this part, you should first review your information carefully then do the payment. Remember that you don't need to calculate the fees separately because iVisa offers you the total price directly.
3.Third, upload the scanned copy of your passport and the passport-sized photo as well.
Once you complete this process, you'll have to send your online form and wait for the renewal via email. Don't worry, iVisa always gives you a heads up through an email, just make sure to offer a valid email address.
You won't need to spare more than 15 minutes to complete the online application form since the platform is user-friendly and easy to understand.
What is the best time to renew my passport?
You should renew your passport for at least one week in advance. iVisa can indeed send your passport renewal in less than 5 business days, but it's better to avoid a tight date. Remember that it's better to avoid any inconvenience while planning a trip, especially if you want to have a nice time abroad.
Can I apply for my passport renewal during the COVID-19 Pandemic?
You can have peace of mind by reading the international travel advisory made in your country first before renewing your passport. The current COVID-19 Pandemic is affecting all of us and it's completely normal to take note of certain restrictions. You can take a look at this information by visiting your Government's official website. You also have the option to keep yourself informed by reading the last articles on our website.
Where can I find more information about passport renewals?
If you still have doubts about this process then you can contact iVisa. iVisa's Customer service staff is always ready and pleased to help you 24/7.
With iVisa, you have a great option to simplify a stressful process, especially when you want to travel as quickly as possible. If that's your current situation, you can always apply online to get closer to your next journey.