When you apply for a passport renewal, the documents needed for a successful application process are not difficult to acquire. Chances are that you already have everything you need.
However, iVisa has launched this new service so that you can acquire the passport renewal much easier and without having to stress too much because we will help you with almost the entire process. This process is very simple which will not take you a long time to complete the application form. In addition to that, it is essential that before applying with us, you meet all the requirements that we will mention later so that the process can be faster.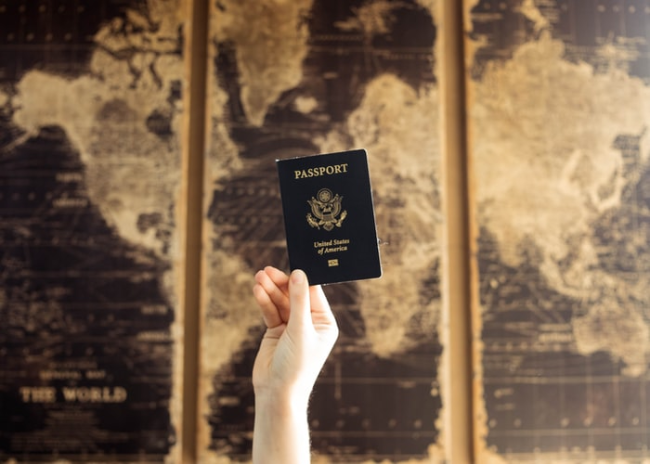 How do I know if I'm eligible to apply for this passport renewal?
Here are the criteria you must meet in order to qualify:
You still have your passport. It is not lost or stolen. Please remember that even if you find it or it gets returned to you, you cannot apply for a renewal. You have to apply for a new one in person at a passport agency or a passport acceptance facility.
The passport is not damaged. Of course, if we are talking about the usual 'wear and tear,' you can proceed to renew it.
It was issued within the last 15 years.
You were at least 16 years old when you got the passport.
The passport is issued in the name you currently have. If not, you must be able to prove your name change with a legal document.
Remember that in case you have any queries, you can contact our customer service operators at any time.
So, if all the above are met, you can move on and put together all the documents needed for a passport renewal process. They are as follows:
The passport you want to renew.
A DS-82 form – it is available online on the US Department of State website. Pay attention when you fill it in because you don't want to make any errors. Also, do not forget to date and sign it before you submit it.
One passport photo – the picture should measure 2 by 2 inches. The background must be white, and it must be as recent as possible, preferable in the last 6 months. You cannot appear with a smile, not can you wear glasses. For more US passport photo requirements, please check out the US Department of State website.
The document that attests to your name change – depending on the reason why you changed your name, you can use a marriage certificate, a divorce decree, or a name change court order.
The passport renewal fee – the amount you must pay for a passport book is $110. A passport card costs $30. The acceptable method of payment is a check or a money order payable to the US Department of State. Do not send cash.
All of the above must be placed in an envelope. The envelope should be large enough so that you do not have to fold any of the documents inside. Do not use a courier other than the United States Postal Service. If you do, the envelope will be returned to you.
The address on the envelope depends on which state you reside in. Therefore:
If you live in California, Florida, Illinois, Minnesota, New York, or Texas: National Passport Processing Center, Post Office Box 640155, Irving, TX 75064-0155.
If you live in any other US state or in Canada: National Passport Processing Center, Post Office Box 90155, Philadelphia, PA 19190-0155.
The bottom line is that when you apply for a passport renewal, the documents needed for a successful application process are nothing out of the ordinary. You may already have them. And if not, they should be almost effortless to acquire.
Do not miss the opportunity to apply with iVisa!