Passport renewal for Lebanese nationals: Important details to take into account before applying online. Before planning a trip, the first thing we check is whether we need a visa or not, the price of the ticket to the country we plan to visit, the best date to travel, the holidays in the country and many other things. However, we do not realize if our current passport has already expired or is about to expire.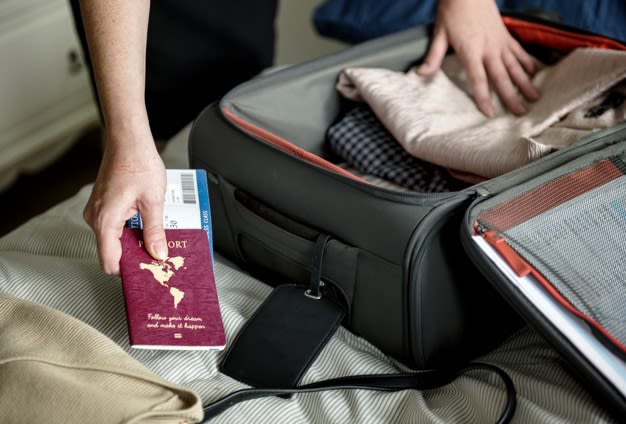 Sometimes, it is too late to realize that our passport has expired and this can affect our whole travel plan. That is why the renewal of a passport is important because an expired passport can prevent us from traveling abroad. So, if you want a fast and easy passport renewal, iVisa is the best option for you.
In the following article, we will present you with all the details you should consider before renewing your passport and also indicate whether it is possible to process your application online or not. Keep reading.
FREQUENTLY ASKED QUESTIONS (FAQs)
Why is it important to renew the passport for the Lebanese?
Every citizen who plans to travel to a foreign country is required to obtain a passport. Valid passports serve as an identification card when you go to other countries. Most countries require at least 6 months of passport validity. Otherwise, you will not be allowed to enter their country. Passport renewal is necessary to keep your passport updated.
How can I renew my passport?
There are two ways to renew your Lebanese passport but we recommend the second one, in the following lines you will know why:
Go to one of the offices that process these documents in your country and follow all the protocols and bureaucracy they have. You must also find out what documents you need to present, the cost of the new passport, the time it takes, etc.

Process your renewal application online and forget about all the red tape it takes to do it in person.
iVisa makes everything easy for Lebanese to renew their passport from the comfort of their homes. Online applications are now more recommended by many people because they save time, money, and effort.
How do I know if I can renew my passport online?
Your passport must have certain specific criteria in order to process the renewal online:
The passport must be in good condition.

You must have your passport with you. Remember that if it is lost or stolen, you will have to apply for a new passport and follow another procedure.

Passport renewal is only intended for those people who issued their passport when they were 16 years old or older.

It was issued during the last 15 years.

If you have a different name or surname than the one in your current passport, you will have to show an official document that proves it.
What documents do I need to send to apply online?
Most governments usually ask you for a long list of documents that you have to submit. However, with iVisa you only need to submit these documents:
Passport photo, please note that the size must be appropriate and must meet all the necessary requirements. At My Passport Photos, you can get the right photo.

Passport scan of the page where your personal information appears.

Email address, it has to be a valid account because we will be sending you updates of your online application.

Means of Payment, in iVisa we accept credit cards, debit cards, and Paypal payments.
How much does it cost to renew a Lebanese passport?
The total cost of the passport renewal application shown below includes the government fee and the service fee. In addition, we have divided the prices according to the processing time in which the client wishes to obtain a renewed passport.
Here are the details:
Standard: we work on the renewal of your passport in 5 Business Days for a cost of USD 76.00.

Rush: We process your application online in 3 Business Days. The total cost of this option is USD 106.00

Super Rush: This is the fastest option that most people use in urgent cases because we process your application in 2 Business Days. However, the cost is a little higher: USD 141.00
How do I submit my renewal application online?
With the services of iVisa you only need to enter our page, gather all the documents that are required for this type of document and fill out the form with some information that we explain below:
1.Fill in your personal data and select the type of processing time.
2.Make sure that the information you gave is correct. You can then proceed with the payment.
3.Upload the required documents mentioned above and finally, click the submit button.
iVisa will take from here and in case we'll need any additional information, we will let you know by email. If you have any questions regarding the form, you can click here and contact one of our agents.
What happens after I submit my online application?
Once you submit your application online, we will send you a confirmation receipt through email. We will then work on your application within the preferred processing time.
If additional documents are required, we will contact you through email or by phone.
To see all the details involved in the process that iVisa follows, you can see it here.
What is the process that iVisa follows to obtain a passport renewal?
We receive your online application, process it in the official government system, and follow it up until we get the government's response.
Once we confirm that your passport is ready for collection, we will contact you by mail or phone and give you all the instructions to follow so that you can receive your renewed passport on time.
Why should I choose iVisa services to process my passport renewal?
You should choose iVisa because we offer high-quality service and we guarantee that your personal information is secure and it will be dealt with extreme confidentiality. In addition, we have extensive experience in the field of official document processing, like an electronic visa. iVisa online processing is simple, fast, and easy.
We have personnel who are well trained and equipped with the right tools to process and obtain your renewed passport or e-visa on time.
You can go to our official website to read testimonials from our satisfied clients.
I still have questions about renewing my passport, how can I contact iVisa?
If you still have questions regarding the renewal of passports for Lebanon, you can contact our customer service team by clicking this link. Also, you can obtain more details about renewing passports from other countries here.
Don't wait for your passport to expire, continue traveling all around the world, renew it right now with iVisa