All US citizens living in Bangladesh can renew their passports at the US embassy in Dhaka. The process can also take place by mail.
But, if you are thinking of some other way to obtain your passport quickly, effectively, and above all online, you should consider applying with our iVisa website. Our team will take care of your passport renewal application so you don't have to worry about it.
As we mentioned before, the process is 100% online, you won't have to go to any embassy or consulate to obtain it. Apply now here.
Below, you are going to find all the information you need to know.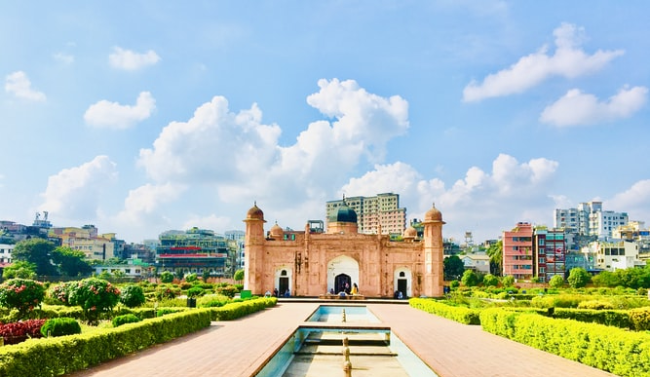 Passport renewal in Bangladesh – requirements
Before anything else, you have to complete and submit a DS-82 form online. After doing that, you have to put together the following:
A DS-82 Checklist – you can find it online in PDF format, and it must be completed. Please make a copy.
A hard copy of the completed DS-82 form.
Two passport photos for your application – all US passport photo requirements apply. The pictures cannot be older than 6 months and must have a white background. You cannot appear wearing glasses. As for measurements, the standard size is 2 by 2 inches.
Passport renewal fee – when you go to the embassy in person, you can pay cash using USD or BDT. The price is $110. If you apply for renewal by mail, you can make the payment at any bank in Bangladesh.
Your old passport – it makes no difference if it's expired or still valid. It will be returned to you along with the new one.
Please note that while the list above is complete, the Consular Officer may ask for additional documents, depending on your personal circumstances.
It's also worth mentioning that when you send your application by mail, you can do so using the services of a courier of your choice. However, all new passports are picked up via Saimon Overseas.
Passport renewal in Bangladesh – processing time
It can take up to 2 weeks for your renewal application to be processed. When your new passport is ready, you will be notified by the US embassy via email.
In case you cannot show up in person to pick up your new passport, you can authorize another person to do it. The authorized person must have a government-issued ID and needs to complete an authorization form. The said form can be found on Saimon Overseas Ltd and on the Embassy's site.
Minor passport renewals
If the applicant is under the age of 16, the following documents are necessary:
Completed online DS-11 form
Proof that the child is a US citizen – it must show the name of both parents. It can be a US birth certificate, a US Consular Report of Birth Abroad, a US birth certificate, a US Certificate of Citizenship, or a US Naturalization Certificate.
The current passport
Social security number
Photo identification of both parents
A signed and notarized statement of consent (DS-3053) or a Statement of Exigent/Special Circumstances (DS-5525.)
One valid photo
Copies after all documents above
Applicable fee
If necessary, the Consular Officer may ask for additional information.
Both parents must be present and consent to the passport issuance for a minor. If one of them cannot be there, the other one must procure a signed and authorized statement of consent (DS-3053).
For more information, please access the website of the US embassy in Bangladesh.