As a US citizen in Bangladesh, you can renew your passport at the US embassy in Dhaka. Also, you can do the process by mail. Although the iVisa.com service is only available for US citizens with valid US passports and located in the United States, we can still help you!
Our error-free and affordable service is the perfect process for your passport renewal. Our team is ready to verify you comply with the US Government guidelines before sending the application. The best part is that you can start the passport renewal through an online procedure! Let us support you with passport renewal in Bangladesh.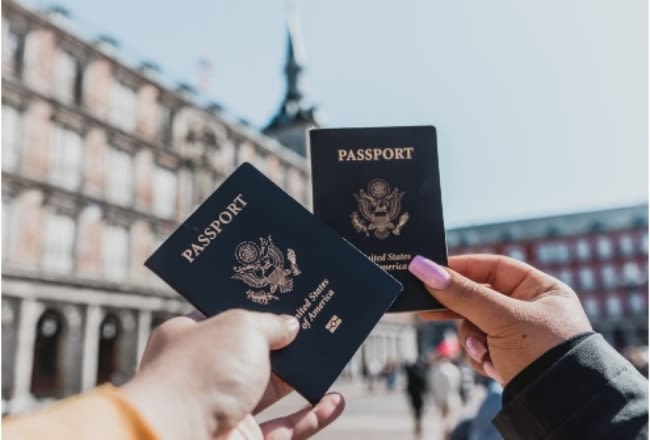 How is the Passport Renewal in Bangladesh?
As mentioned, you can have the passport renewal in Bangladesh by an in-person or mail process. The steps are:
Complete the DS-82 form in hard copy. Take your current passport and passport photos.
Schedule an appointment or send all the documentation by mail.
Wait around two weeks for your new passport to arrive.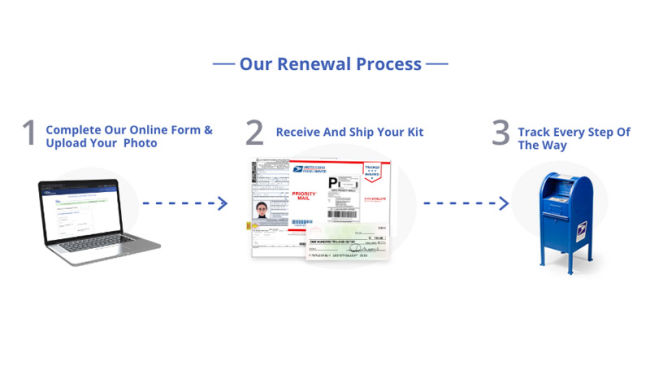 US citizens in the United States with valid US passports have it easy because iVisa.com can offer them a fantastic new service. Fill out an online form, pay the fees, wait for your kit and then just sign the paper forms. After that, take the package to the post box and wait.
The standard service takes 10 weeks to process your application. If you are willing to pay an extra USD 60, the process will only take 4 to 6 weeks.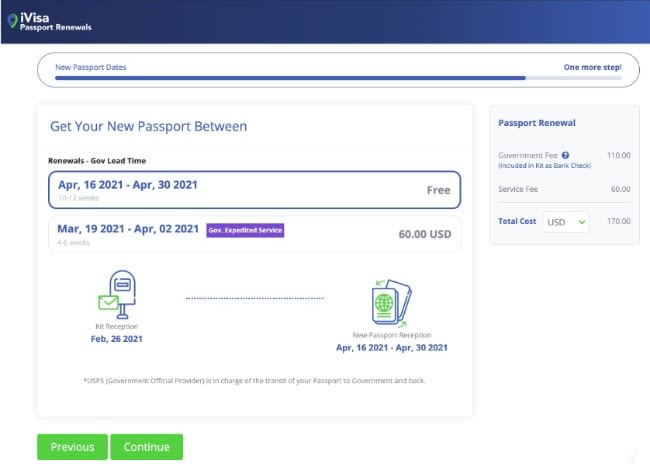 We are ready to help you with the passport renewal in Bangladesh.
Frequently Asked Questions
Can I apply online for the passport renewal in Bangladesh?
Unfortunately, not. You can only get the passport renewal in Bangladesh by appointment at the US embassy or by sending your documents by mail.
US citizens with US passports living in the US can enjoy an online service for passport renewal with iVisa.com.
Can I apply for the passport renewal service with iVisa.com?
Yes, you can, If you are a US citizen with a US passport residing in the United States. Besides, makes sure to comply with these requirements:
Your current passport is in your possession.
Your passport must be in good condition.
You are 16 years old or older.
The issued date in your travel document is within the last 15 years.
Your current name is seen in your current passport.
The passport should have been gotten after or at 16 years old.
Continue reading about the passport renewal in Bangladesh.
Does iVisa.com need my current passport?
No! The iVisa.com team doesn't need any documentation from you. You will receive a kit with these items:
A DS-82 Form that you need to sign.
A printed and stapled passport photo.
A bank check of the US government fee.
A USPS envelope.
You must put your signature in the form and take the whole kit to the post office alongside your current passport. We can explain the passport renewal in Bangladesh.
How long does it take to acquire my new passport?
The passport renewal process usually takes 10 weeks. However, you also use the expedited service that only takes 4 to 6 weeks. For this procedure, you must pay an extra USD 60.
Continue checking the details about the passport renewal in Bangladesh.
How much does it cost to renew my passport with iVisa.com?
You must pay USD 110 for the US Government fee. Also, you need to add the iVisa.com price according to these options:
Select Kit Shipping Time: Same Day Free Shipping (cut-off 2pm EST) for $72
Select Kit Shipping Time: 2 Day Free Shipping for $60
Select Kit Shipping Time: 4 Day Free Shipping for $40
Once you leave the post office, you must wait around 10 weeks for your new passport. If you want it in less time, pay USD 60 and only wait 4 to 6 weeks. Passport renewal in Bangladesh is so simple with us.
iVisa.com Recommends
A new passport means you need to start traveling to new countries. Visit Peru and indulge in a country that has everything, the coast, highlands, and jungle. Explore the capital, Lima, where you can find beaches, famous restaurants, and colonial history. If you are into surfing, Lima is the perfect place to catch some incredible waves. Also, you can learn from the beginning as there are schools spread out all over the beaches. Lima also gathers two of the best restaurants in the world. Visit Central restaurant. Try a menu that will take you on a culinary trip to the ecosystems or altitudes of Peru. Its chef has studied and developed unique dishes that only use Peruvian ingredients. If you want to try a mixture of Japanese and Peruvian dishes, go to Maido. We are sure you will leave full of food and feeling content.
Continue your trip with the Larco Museum, where you will find a pre-Columbian collection that is fascinating. Learn about the ancient civilizations that ruled Peru before the Incas and the Spanish. This museum also offers a beautiful landscape with a restaurant ready to serve you Peruvian dishes. Apply for your passport renewal now!