Are you living in Detroit and looking for Passport Renewal in Detroit? You can get your Passport Renewal by visiting the nearest passport office or by mailing your application. There is also a third option that is perfect for you if you don't have time for Passport Renewal in Detroit. You can contact iVisa.com and use our amazing services.
Our services are available for those US citizens who have US passports and are living in the US. With our service, you can get your document in a stress-free and hassle-free way.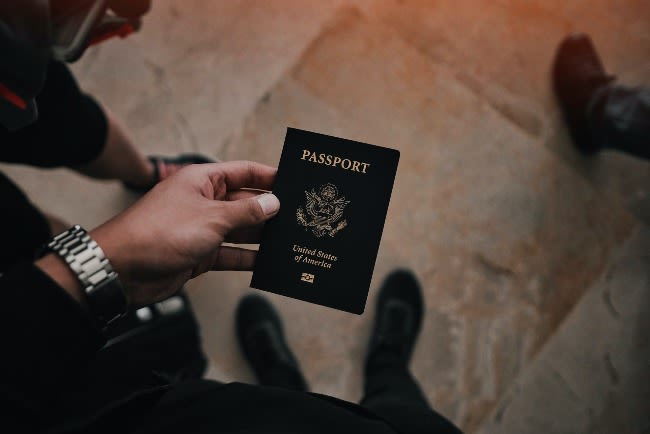 How can I apply for a Passport Renewal with iVisa.com?
You can apply for a Passport Renewal with iVisa.com in the most relaxed way from the comfort of your home. You just have to complete these steps:
Step 1: Fill out an Application Form available on our webpage, upload your photo, and pay the processing cost.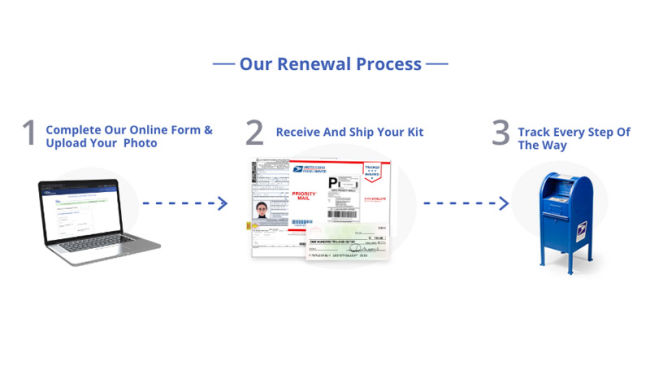 Step 2: Obtain your kit that has everything you need for the passport renewal and drop it off at the closest post office or mailbox.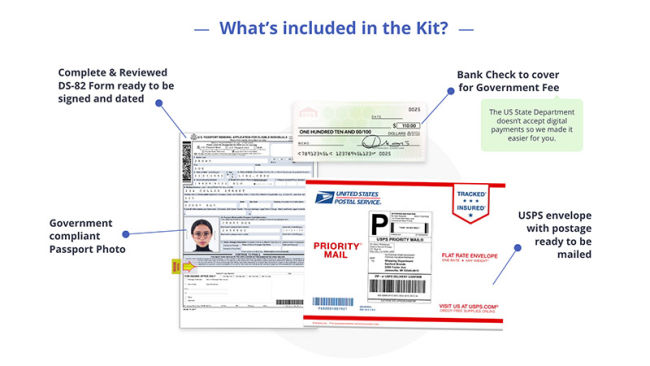 Step 3: Track your application and get your document in as soon as possible in accordance with your processing speed.
To get more information about Passport Renewal in Detroit, you can check the section given below:
Frequently Asked Questions
Can I use this service?
Yes, you can use this service if you are a US citizen with a US passport and currently residing in the United States. Also, you must meet the following requirements:
Your current passport must be in your possession.
Your passport has no damages.
You must have your passport for the last 15 years.
Your age should be 16 years or above.
Your name must be written the same way on your passport.
Explore More about Passport Renewal in Detroit.
What does a Passport Renewal kit contain?
You will get your passport renewal kit through the mail and you have to drop it at the post office or mailbox. It contains:
A ready to sign DS-82 Form.
A ready to ship USPS Envelope with Postage.
A Bank Check to pay the Government Fee.
A Printed Passport Photo.
Learn More about Passport Renewal in Detroit.
What if my Passport Renewal application gets rejected?
If your passport renewal application gets rejected by the US government, you will get a full refund of the processing cost charged by iVisa.com.
What are the processing options for the Passport Renewal procedure?
For the application for a Passport Renewal, you have to pay USD 110 to the Government and you can get three options for the processing with iVisa.com:
Select Kit Shipping Time: Same Day Free Shipping (cut-off 2pm EST) for $72
Select Kit Shipping Time: 2 Day Free Shipping for $60
Select Kit Shipping Time: 4 Day Free Shipping for $40
With these options, you can get your renewed passport in 10 weeks. If you need your document in 4-6 weeks, you have to pay an extra amount of $60 for expedited services.
Get More Information Here about Passport Renewal in Detroit.
Is iVisa.com a secure option?
Yes, iVisa.com is a secure option to Apply for a Passport Renewal as we use advanced security systems to store your data safely.
How can I resolve my queries?
To resolve your queries, you can visit our webpage or contact our customer care support.
iVisa.com Recommends
If you are looking for a destination to visit during your next holidays, we suggest that you consider planning a trip to Rome. Visiting Rome is a great option for everyone looking for a refreshing European city break. Among several beautiful places, we have picked a few destinations that you cannot miss out on. The Colosseum and the Arch of Constantine are some of the most remarkable places to visit in Rome. The building was built in AD 80 and can accommodate a large number of audiences. Another stunning attraction of Rome is the Pantheon that is well-preserved for around 2000 years. You will be amazed to see the most popular attraction of this city, which is the Trevi Fountain. This beautiful fountain was built in the 17th century. You can see the sea god, horses, shells, and Tritons depicted on this gorgeous fountain. Plan your trip to this amazing city now and get ready to experience a wonderful journey.