US citizens living in Hong Kong who must renew their passport must go in person at the US Consulate General in Hong Kong or send their applications by mail. Below, you are going to find how to apply and what you need for the passport renewal process.
If you are a person who does not have much time and has many personal activities to do. iVisa is your best choice, we will help you carry out the process of renewing your passport and all you need is 10 minutes to fill in an easy form and then everything will be in our hands. In case you decide to apply with us, you will not regret it. This service is totally online.
Keep reading our blog and you will discover more details about this topic.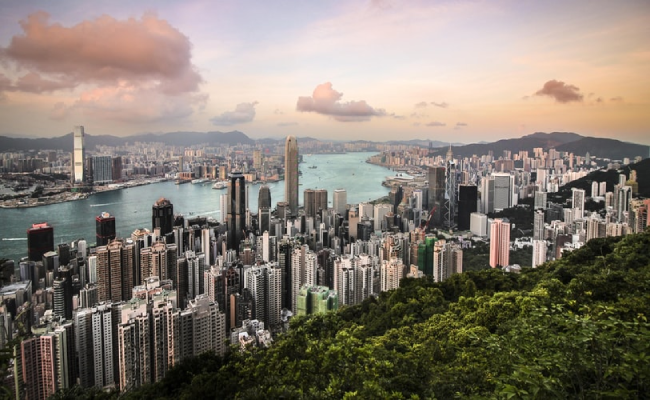 Eligibility criteria
Not everyone can apply for a passport renewal. There are certain criteria your passport must meet to qualify for a renewal. They are as follows:
You are still in possession of your latest passport. If it was ever lost or stolen, you are not eligible for renewal even if it was subsequently found/returned.
The passport was issued when you were at least 16 years old.
The passport is not older than 15 years.
There is no damage to your passport other than the usual 'wear and tear'.
The passport is issued in your current name. If it is not, you can still renew it if you can procure a valid legal document that can attest to your name change.
Your most recent passport was not limited, meaning that it was issued for its full term of 5 or 10 years.
If all the statements above are true in your case, you can proceed to renew your passport.
How to apply for a passport renewal in Hong Kong
You can go in person at the US Consulate General to apply for a passport renewal. However, most people choose to submit their applications by mail. It is more convenient.
Before we list all the documents you are required to submit, you should know that you cannot send the documentation from an address in China. You have to be in Hong Kong.
Here is what the envelope must contain:
Your most recent passport and a copy of the information and signature pages.
A DS-82 form – it must be signed and dated. When you print it, do not print on both sides of the paper.
One passport photo – it has to be a 2x2-inch picture taken in the last 6 months. The background must be white, and you cannot appear with your glasses on. For more * US passport photo guidelines, please visit the US Department of State website.
The document that supports your name change – it can be a name change court order, a marriage certificate, a divorce decree, etc.
Passport renewal fee – you are charged $110 for an adult passport book. The card is $30. You can opt for both. However, you cannot send cash when you apply for renewal by mail. You must use a check (certified or cashier's), bank draft, or money order payable 'USDO Symbol 8768.'
A self-addressed return envelope.
Once you have everything you need, you must address the envelope to: Passport-by-Mail Service, American Citizen Services, US Consulate General, 26 Garden Road Central, Hong Kong.
If you decide to apply for your passport renewal in person, you will need the same documents plus your social security card. You can also pay in cash at the US Consulate. Just don't forget that you must make an appointment before showing up.
If you have any queries, you can contact our agents directly by entering here.
Don't miss this opportunity and apply with us NOW!