If you're interested in finding out how to renew your US passport in Hyderabad, you've come to the right place. Passport renewal in Hyderabad is possible at the American Citizen Services Unit within the US Consulate General. You can either show up in person or send your application by mail.
Nevertheless, there is a way in which you can obtain the renewal of your passport without the need to attend an appointment at the nearest embassy, you will not have to travel to another city for this either, with iVisa you can obtain it online.
All you have to do is start your application on our website. Our team will take care of the overall process and in the end, you will receive your passport renewal as we promised. Start here now.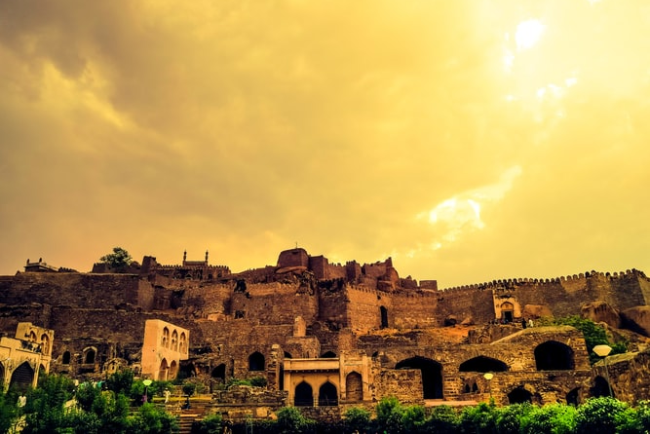 To be able to renew your 10-year US passport by mail, your travel document must meet all 5 requirements listed below:
1.It was issued in the last 15 years.
2.You still have it and can submit it with your application.
3.It is not damaged apart from the usual wear and tear.
4.You were 16 or older when it was issued.
5.The name on the passport is the same as the one you have right now. If it is not, you must have a document that proves your name change (marriage certificate, divorce decree, and so on).
Passport renewal in Hyderabad – guide on how to apply
If you determine that your passport meets all the criteria above, you can proceed to start the renewal application process.
The first thing you have to do is to fill in a DS-82 form online. You can find it on the Department of State website. After you complete it, remember to print it out.
Then, you have to see what fee you have to pay for the processing. The cost of an adult passport is $110. If you show up in person at the US Consulate General in Hyderabad, you can pay cash (USD or Rupees), by credit card or demand draft. Debit cards and personal checks are not accepted.
If you send your renewal application by mail, please do not enclose cash. You have to submit a demand draft from a national bank in favor of the US Consulate General, Hyderabad. You have to check the US Consulate exchange rate before doing so.
You also have to submit a passport photo. Make sure that the picture meets the standards of a US passport photo, meaning that it has to measure 2 by 2 inches, white background, and no glasses. It should also be taken in the last 6 months.
Please make sure that your envelope includes the following as well:
Your passport – it must meet all the requirements you see at the beginning of this article
Social security number
If you do not have a social security number, you have to submit a signed and dated statement. The statement must include the phrase, 'I declare under penalty of perjury under the laws of the United States of America that the following is true and correct: I have never been issued a Social Security Number by the Social Security Administration.'
In case you changed your name, do not forget to submit the document that proves your name change.
Once you have everything necessary, you can send in your passport renewal application to the following address: American Citizens Services Unit, US Consulate General1-8-323, Chiran Fort Lane, Begumpet, Hyderabad – 500003.
Start now your application for your passport renewal with iVisa, we are the best choice for you!