US citizens living in Los Angeles can apply for a passport renewal using one of two ways. You can submit your application by mail, or, if you are not eligible for that, you can show up in person at a passport acceptance facility in your area. Or a passport agency.
However, we understand that it is difficult for you to go to a migration office or to the nearest embassy of your country to renew your passport. Maybe you don't have the time for this, or you are too far away. If this is your case, we have the solution for you: iVisa.
Our passport renewal service includes the entire process but, COMPLETELY ONLINE. Click here to start.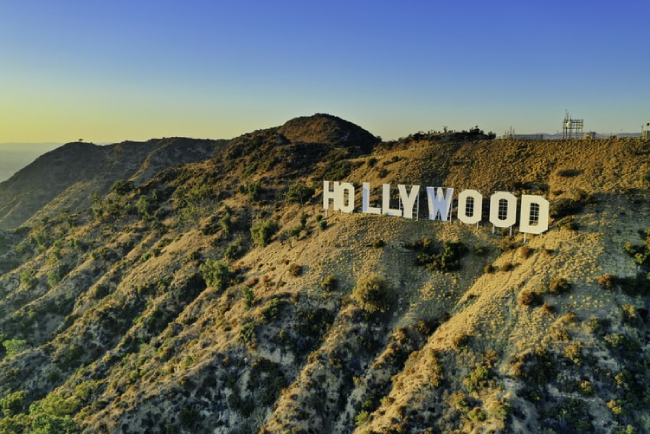 Passport renewal Los Angeles – submit a renewal application by mail
The most commonly used method that people use to renew their passport is by mail. It is less time-consuming. However, to be able to do that, all of the following criteria must be true:
You can submit your passport. It must not be lost or stolen. If it is subsequently found or returned to you, this criterion is not met.
Your passport is not damaged. We are talking here about missing pages, mutilation, discoloration, etc. If your passport is worn from regular use, then you are good to go.
You were at least 16 years old when the passport you want to renew was issued.
Your passport was issued within the last 15 years.
The passport is in your current name. Or, if you changed your name, you must provide a document that proves your name change.
If the requirements above are not met, you cannot renew your passport by mail.
If you notice that all the requirements above are met, you can move on and proceed with the application process. Below, you are going to find a list of every single document you have to submit to renew your passport:
The passport itself – it does not matter if it is still valid or expired. All you have to make sure is that it meets the criteria above. DS-82 form – you can find this form on the Department of State website. You can fill it online and then print it, or you can print the PDF and complete it by hand. Do not forget to date and sign it.
The document that proves your name change – of course, this is not always the case. But if it is, you must submit your marriage certificate, divorce decree, or any other document that attests you changed your legal name.
1 passport-sized photo – the picture must be 2 by 2 inches with a white background. It cannot be older than 6 months, and you cannot appear wearing glasses.
Passport renewal fee – the cost of an adult passport book is $110. You can submit a check or a money order payable to the US Department of State. Do not send cash.
Once you have all of the above, you have to mail the envelope using the services of the United States Postal Services. If you use any other courier, your application will be returned to you. The address on the envelope should be: National Passport Processing Center, Post Office Box 640155, Irving, TX 75064-0155.
Passport renewal Los Angeles – submit a renewal application in person
If you are not eligible for a passport renewal application by mail, you need to submit your documents in person. You'll be instructed to fill in a DS-11 form and provide another set of documents.
As to where you can apply for a renewal in person, it depends on how soon your trip is. If it's in less than a week, you must go to a passport agency, where you will be asked to pay an additional $60 expedite fee. However, if you have time before your trip, you must go to a passport acceptance facility.
For more information, please visit the US Department of State website.