As a US citizen living in Mexico, you may reach a point in which you may have to renew your passport. Passport renewal in Mexico is possible through the Passport & Citizenship Unit of the US Embassy in Mexico City.
A passport is one of the most important documents when making an international trip, that is why our iVisa team has designed a process for the renewal of your passport that you can do from the comfort of your home, just a click away. Start the application process now.
Please note that you are not required to go to Mexico City. Not necessarily. The Passport & Citizenship Unit of the US Embassy has offices in Ciudad Juarez, Guadalajara, Hermosillo, Matamoros, Merida, Monterrey, Nogales, Nuevo Laredo, and Tijuana. Not only in Mexico City.
This application was specially designed for all our clients, to avoid confusion, stress, and even the need to move from city to city to obtain a new passport. We guarantee if you use our services you will not regret it. Click here to start.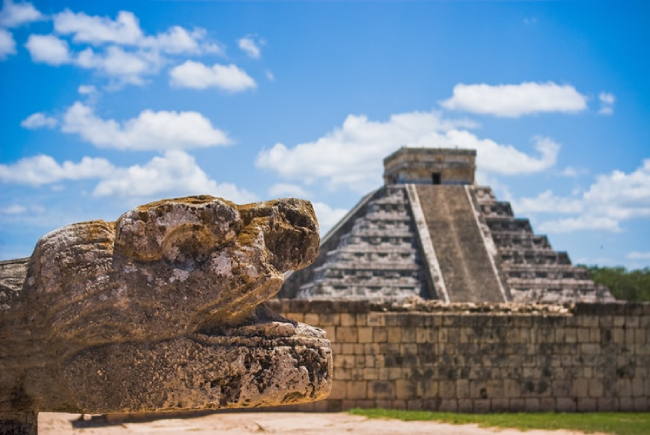 Instances in which your passport is eligible for renewal
A passport can only be renewed if it meets a few requirements. Below, you will find the criteria:
You still have your current passport.
It is not damaged apart from normal wear and tear.
It was issued when you were 16 or older.
It was issued in the last 15 years.
The name in the passport is the same as the name you have one. However, if you can prove your name change, you're good.
If all the requirements above are met, you can proceed with the renewal process and fill in a DS-82. If not, you have to complete a DS-11 form.
Required documentation for passport renewal in Mexico
Before starting the passport renewal application process, you have to make sure that you have at hand all the necessary documentation. Fortunately, all documents are accessible. Here is what you'll need:
Completed DS-82 form – you can complete it online and then print it or print it and complete it by hand. What's important to remember is that you have to sign it in front of the vice-consul.
Your current passport – make sure that it meets the requirements above. You'll also need a photocopy
The document that attests to your name change (if applicable) – this can be a marriage certificate, a divorce decree, or a court-ordered name change document.
A passport photo – it has to measure 2 by 2 inches. It cannot be older than 6 months and must have a white background. No glasses.
Copies of all documents presented are necessary. If you fail to produce them, your appointment will be rescheduled.
Submission methods
Passport renewals in Mexico are not possible via mail. You have to make an appointment at one of the offices we listed at the beginning of this article. Walk-ins are not allowed. If you make an appointment, you have to show up on time. Otherwise, you will be rescheduled.
Before you get to your appointment, you have to make sure that you have the money for the renewal application fee. It will cost you $110 if you want a passport book. If you want a passport card, that is $30.
You can pay in cash or with a credit card. Both US dollars and Mexican Pesos are accepted.
The bottom line is that passport renewals in Mexico are possible if you make an appointment with one of the offices we mentioned above. Just prepare yourself thoroughly, make an appointment, and you can have your new passport in a couple of weeks.