As a US citizen living in New York, if you want to renew your passport, know that there are two available methods. One, if you're eligible, you can submit a renewal application by mail. And two, you must show up in person at a passport agency in New York.
But, iVisa offers you a third option: To do it completely online. Submit your passport renewal with iVisa and our team will take care of the overall process to make sure you receive your brand new passport on time for your next trip.
Start your application now here.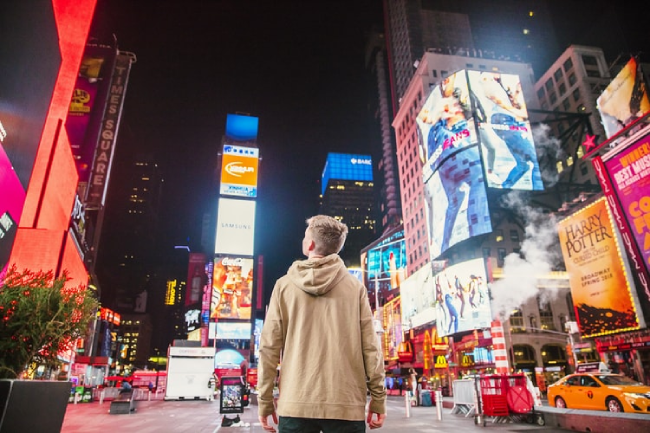 Who can apply for a passport renewal by mail?
To determine whether or not you are eligible for a passport renewal by mail, you must check if the criteria below are met. Remember that all of them must be true in your case. They are as follows:
You still have your passport. It's not lost or stolen. Even if you found it or it has been returned to you, you cannot apply for a renewal in person.
The passport is not damaged. By damaged, we mean that it's missing pages, it's mutilated, discolored, or anything else that could affect its integrity. Normal 'wear and tear' is acceptable.
You were at least 16 years old when the passport was issued to you.
The passport is not older than 15 years.
The passport is issued in your current name. If you changed your name, you must be able to submit a document that attests to it.
What are the requirements for a passport renewal by mail?
If you determine that you are eligible for a passport renewal by mail, you can proceed to start the application process. Below, you're going to find a list of everything you have to submit:
Your current passport.
A signed and dated DS-82 form – you can find it online on the US Department of State website. You can print out the PDF and complete it by hand, or you can use the form filler and then print it.
The document that confirms your name change – of course, this is necessary only if the passport is not in your current name. You can prove your name change with a marriage certificate, a divorce decree, or any other legal document.
One passport photo – the picture must measure 2 by 2 inches, and the background should be white. It cannot be older than 6 months, and you cannot appear wearing glasses unless you have a signed letter from your doctor.
The passport renewal fee – when you apply for a renewal by mail, you cannot send cash. You can use a check or a money order payable to the US Department of State. The cost of an adult passport book is $110, and the passport card costs $30.
Once you have all of the above, you have to put them in an envelope big enough so that the documents inside are not folded. You have to address the envelope to: National Passport Processing Center, Post Office Box 640155, Irving, TX 75064-0155.
What if I'm not eligible for a passport renewal by mail?
If you find out that you cannot apply by mail, you either go to a passport agency or go to a passport acceptance facility in New York. However, it's not you who decides where to go. A passport agency can handle your application only if your trip takes place in less than 2 weeks. An expedite fee of $60 must be paid. In all the other cases, you have to go to a passport acceptance facility.
The bottom line is that a passport renewal in New York can happen by mail or in person. It depends on your personal circumstances.
Don't waste more time and start your passport renewal process with iVisa.