If you want to renew your passport in New York, you are in luck! iVisa.com offers an online service for US citizens. Our affordable process is what you need now. Our expert team can help you comply with the US Government guidelines.
US citizens with valid US passports living in the United States can apply for our services. Therefore, if you are currently in New York, our service is available for you. Keep checking the details about the passport renewal in New York.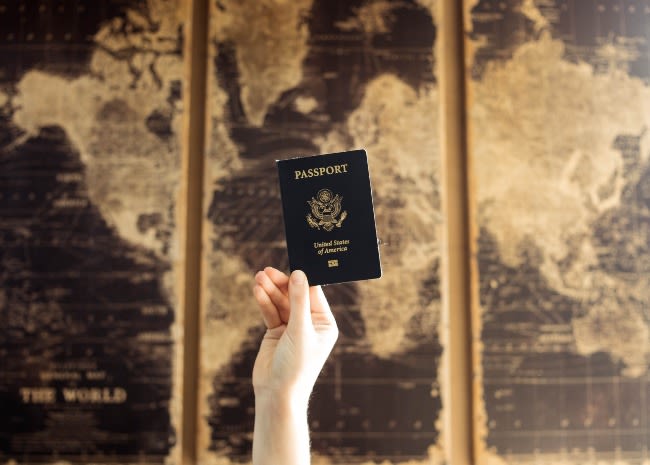 How does the Passport Renewal Service work with iVisa.com?
The process is simple, and it only takes three steps:
Answer the questions in the digital form and attach your passport photo. Continue by paying for the US Government fee and our fee.
We will send a kit with everything you need. We will include a bank check of the US Government fee. Sing the paper form and take the kit to the post office.
Monitor the process of your passport renewal.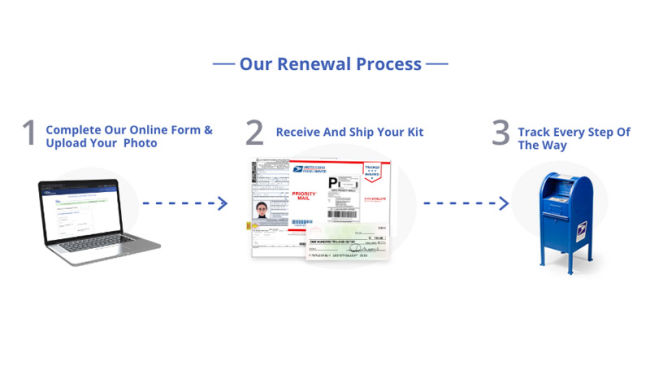 In case you are traveling in 6 weeks or less, we can't help you because we will have time constraints. The standard service takes 10 weeks to process your new passport.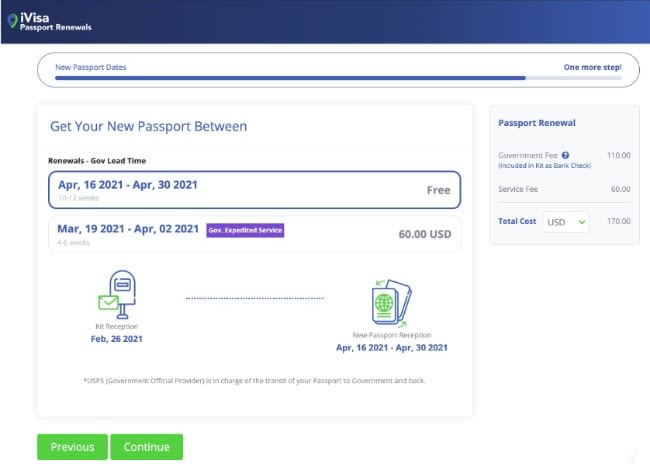 We can tell you all about the passport renewal in New York.
Frequently Asked Questions
Who is eligible to apply for the Passport Renewal with iVisa.com?
Only US citizens living in the United States with a valid US passport can apply for our service. Also, they must have these requirements:
Your current passport is in your custody.
Your passport doesn't show any damage.
You are older than 16 years old.
The issue date in your passport is within the last 15 years.
Your current name appears on your passport.
You obtained your current passport after or at 16 years old.
Let us explain about the passport renewal in New York.
Do I have to send my current passport to iVisa.com?
No! Our team doesn't need any documents from our applicants. We need you to wait for a kit with the following items:
A DS-82 Form ready for your signature.
A printed and stapled passport photo.
A bank check with the US government fee.
A USPS envelope.
Check the documentation and sign the form. After that, carry your current passport and all the documents in the envelope provided to the closest post office.
Continue learning about passport renewal in New York.
How long does it take to obtain my new passport?
The US Government has two services for processing your new passport:
Standard service - 10 weeks
Expedited service - 4 to 6 weeks for an extra payment of USD 60.
Our experts are ready to discuss the passport renewal in New York.
How much does it cost to renew my passport?
You must pay USD 130 for the US Government fee. Also, you must choose from the following alternatives:
Select Kit Shipping Time: Same Day Free Shipping (cut-off 2pm EST) for $72
Select Kit Shipping Time: 2 Day Free Shipping for $60
Select Kit Shipping Time: 4 Day Free Shipping for $40
Remember that it will take around 10 weeks for the passport renewal process. Still, you can pay an extra fee of USD 60 to acquire the new passport in 4 to 6 weeks.
We can help you with the details about the passport renewal in New York.
iVisa.com Recommends
Exploring new countries with your new passport is the next step to becoming a citizen of the world. We recommend starting with Peru. Visit Cusco and explore the capital of the Inca Empire. The Incas were the greatest civilization on this side of the world before the Spanish conquered America. The Incas ruled most of South America but left the most impressive monuments in Cusco. Go to Machu Picchu and check one of the wonders of the world. This ancient city maintains a pristine state, and you can check it out every day. Now, you can take a bus and a train to get to this marvelous place.
Continue exploring other archaeological sites like Ollantaytambo, Pisac, and Moray. All these sites have a unique architecture and different meanings about their values and uses. Also, don't miss Maras, the famous salt mines. Over there, you can see the locals collecting pink salt with ancient techniques. Besides, the landscape is incredible. We are sure you are ready for Peru. Apply for the passport renewal service now!