If you are an American citizen living in New Zealand and you want to renew your US passport, you should know that returning to the US is completely unnecessary. US passport renewal in New Zealand is possible through the US Consulate General in Auckland.
However, if you are not in Auckland, you won't have to bother to travel there to obtain your passport renewal. Thanks to iVisa you can obtain your passport renewal 100% online. That's right. The process is super easy and our team will help you through this whole process to make it even easier for you. Start your application now.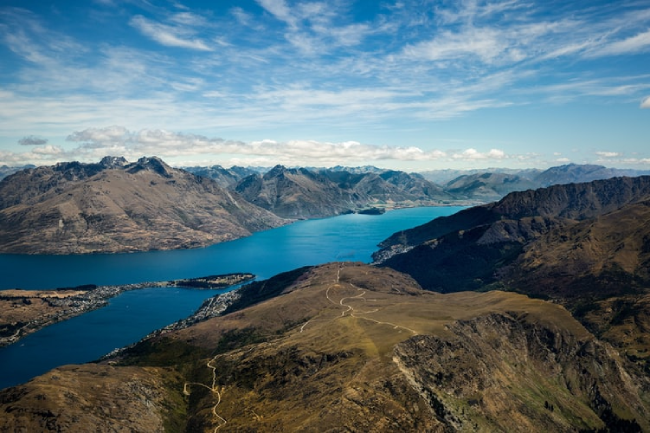 The first thing you should know is that your passport has to meet a few criteria for you to be able to renew it by mail. They are listed below:
Your passport is not damaged. Normal wear and tear are acceptable.
Your passport was issued to you when you were at least 16 years old.
The passport was issued in the past 15 years.
The passport is issued in your name. However, if you have a document that attests to your name change, the eligibility requirement is met.
Get your passport renewal now, you are just some clicks away. Click here to start.
Submission methods
If your passport meets the requirements we listed above, you can renew your US passport by mail. In case it does not, your only option is to make an appointment at the US Consulate General and show up in person.
What are the requirements?
Getting ready for your US passport renewal application process should not be complicated. First, you have to put together a few documents. They are as follows:
A completed and signed DS-82 form – if you write your information by hand, make sure that the writing is legible.
Do not forget to provide your social security number.
Your expired passport (or the one that is about to expire) – make sure that it meets all the criteria above.
1 passport photo – make sure that the US passport photo requirements are met. The photo has to be taken against a white background no more than 6 months ago. No glasses. 2 by 2 inches in size
A document that attests to your name change (original) – if applicable. It can be a marriage certificate, a divorce decree, etc.
When you renew your passport by mail, you also need a self-addressed prepaid courier envelope. It is necessary for the return of your old and new passports.
How much does a passport renewal in NZ cost?
When you want to renew your US passport in New Zealand, you have to be ready to pay a fee of $110 or NZ$176.00. When sending your application by mail, you have to use a bank cheque payable to the 'US Consulate General.'
Please make sure that the payment is correct. It will not be accepted even if we are talking about an overpayment.
When you show up in person at the Consulate General, and you want to pay using a credit card, please note that you have to be there between 8:00 and 11:45 in the morning.
The bottom line is that US passport renewal in New Zealand is possible by mail or in person at the Consulate General. As long as you have all the necessary documentation and you pay the fee, you should be able to have your new US passport in a couple of weeks.
Forget about going to another city or set an appointment to obtain your passport renewal, with iVisa this process can be online. Get it now.