Do you have an international trip coming soon? In case you already have a passport, but you have to renew it, know that passport renewal in San Diego is possible both by mail and in person. All you have to do is to make sure that you have the right documents at hand, and you meet the criteria.
If you are an international traveler, you will know that the passport is essential when making a trip, but you also know that sometimes there is not much time available to carry out a process such as the renewal of your passport. For this reason, iVisa wants to offer you a new service, the possibility of obtaining the renewal of your passport from your computer, at home, at work, or wherever you are!
The entire process is online, and you will be guided through the entire process by our wonderful iVisa team. So don't think twice, iVisa is the best way to get your passport renewal. Start here now.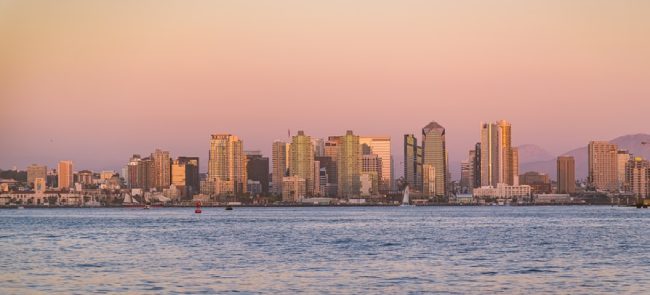 Submission methods
We are going to start with the submission in person. In San Diego, you can submit an application for a passport renewal if you go to the San Diego Passport Agency. However, to be eligible for this submission method, you must meet the following eligibility criteria:
Your trip is in a week or less, and you have documents to prove it. For instance, a travel itinerary, flight tickets, hotel booking confirmations, and so on.
You must pay an expedite fee of $60. That is on top of the usual fee charged for passport renewal.
You have to make an appointment.
As for submission by mail, this is the most commonly used method. Most people take care of this issue ahead of time.
Again, to be eligible for application by mail, you have to make sure that the following criteria are met:
The passport you want to renew is still in your possession, so you can submit it with your application.
Your passport is not damaged (mutilated, missing pages, spots, discoloring, etc.) Regular 'wear and tear' is accepted.
The passport you want to renew was issued when you were 16 or older.
The passport was issued within the past 15 years.
The name on your passport is the same as your current name. If you can provide proof of your name change, this criterion is met.
If the requirements above are met, you can proceed and begin the renewal application process. Here is what you have to submit:
Your current passport
A DS-82 form – you must download it, fill it in, and then sign it. It must be dated as well. You can also find an online form filler if you want. Check out the Department of State website.
If applicable, enclose the document that attests to your name change.
A passport photo – the US passport photo standard is a 2 by 2 picture with white background taken in the last 6 months. No glasses.
The passport renewal fee – when you submit your application by mail, you cannot send cash. You have to use a check or a money order payable to the US Department of State. The fee for an adult passport renewal is $110.
Once you have all of the above, you have to mail the passport and the supporting documents using the services of the United States Postal Service (USPS). You must address the envelope to: National Passport Processing Center, Post Office Box 640155, Irving, TX 75064-0155.
But what happens if you are not eligible for a passport renewal by mail nor at the passport agency? You have to show up in person at the San Diego County Passport Application Acceptance Services. You will be instructed to use a DS-11 form. For more information, visit the Department of State website.