US citizens living in the San Francisco area should know that passport renewal is possible through one of two ways. If your trip is in less than 2 weeks, you can go to a passport agency in San Franciso. If it's not, you can renew it by mail.
iVisa thinking about your comfort, has launched a new digital service that consists of assisting travelers with the passport renewal procedures. In addition to that, iVisa has a simple and straightforward form that won't take more than 15 minutes of your time. The entire process is 100% virtual, so you must have a credit, debit card, or a PayPal account to pay for your application.
Please continue reading the information we provide below.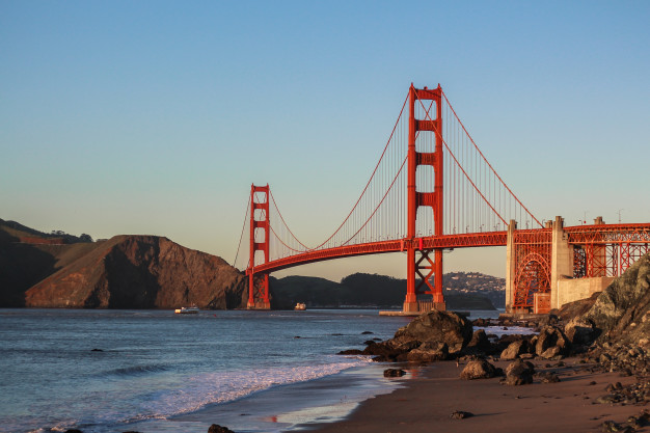 Passport renewal in San Francisco – application by mail
Most people use this submission method because it takes less time and effort. However, to be eligible for a passport renewal by mail, you have to make sure that all the conditions below are met.
The passport you want to renew is still in your possession.
You were at least 16 years old when the passport was issued.
The passport is not older than 15 years.
There is no damage to your passport, aside from the usual 'wear and tear.'
The name on the passport coincides with your current name. You can still apply by mail if you have a legal document that attests to your name change.
Please note that ALL criteria above must be met.
What are the requirements for a passport renewal by mail?
If you check and determine that you qualify for a passport renewal by mail, you can proceed and put together every single document that you have to submit. If you have any questions you can contact our agents. They will be happy to assist you. They are as follows:
Your passport – it makes no difference if it's expired or still valid. As long as it meets the criteria above, you are good.
A DS-82 form – you can find it on the US Department of State. You can choose to use the form filler and then print it. Or, you can print the PDF and complete it by hand. Do not forget to sign and date the form before you submit it.
If necessary, the document that confirms your name change – you can use whatever legal document that can attest to your name change. It can be a marriage certificate, a divorce decree, and so on.
One passport-sized photo – the picture has to be 2 by 2 inches and cannot be older than 6 months. The background of the photo has to white, and you cannot appear in it wearing eyeglasses.
The passport renewal fee – the amount you are charged for a passport book is $110. The card costs $30. However, please do not send cash by mail. Use a check or a money order payable to the US Department of State.
Once you have everything we listed below, you need to put the documents in an envelope. Make sure that the envelope is large enough so that the papers inside fit unfolded. Please address it to: National Passport Processing Center, Post Office Box 640155, Irving, TX 75064-0155.
When do I have to apply for a new passport in person?
You have to apply in person at a passport agency or a passport acceptance facility in San Francisco if at least one of the following is true:
You haven't celebrated your 16th birthday.
You were issued the passport you have when you were younger than 16.
Your passport is damaged, or it was lost/stolen. It does not matter if the document was later found/returned to you.
Your passport was issued more than 15 years ago.
For further details about the requirements and where you have to apply in person, please refer to the US Department of State website.
It is now or never, apply with iVisa.