As a US citizen living in Sri Lanka, you may reach a point when you must renew your passport because the one you have is expiring in the next six months. If that's the case, you must go to the US Embassy in Colombo and request a replacement.
However, I must tell you that to make it easier for you, iVisa has designed a new digital platform to carry out this process where you only need 10 minutes. The good thing is that you can do it from anywhere you are and you should only have access to the internet, a laptop or computer. This form is not complex.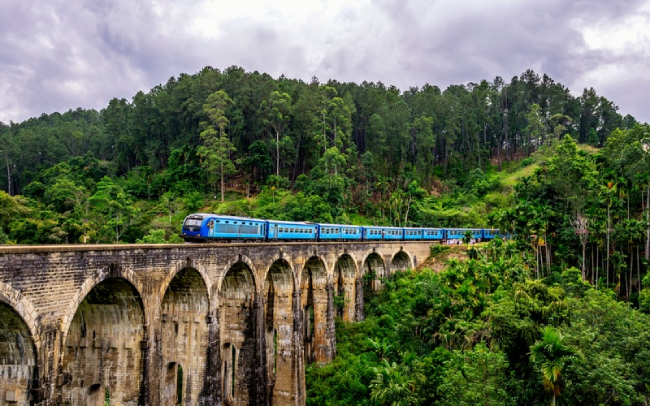 Eligibility criteria for a passport renewal
Before getting ready for the renewal application process, you have to make sure that you are eligible for a passport renewal. The criteria your passport has to meet are as follows:
You are still in possession of your passport. If it was ever lost or stolen but subsequently found/returned, you do not qualify for a renewal.
The passport is not damaged apart from the normal wear and tear.
You were at least 16 years old when the passport was issued.
The passport is not older than 15 years.
The passport is in your current name. However, if you can legally prove your name change, the requirement is met.
The requirements above are cumulative. If you do not meet even one, you do not qualify for a renewal. You have to apply for a new passport instead.
An appointment is required
It is important to remember that the US Embassy in Sri Lanka does not offer walk-in services to US citizens. No matter what business you have at the embassy, including passport renewals, you are required to make an appointment first.
Please show up at the embassy 15 minutes before your appointment is scheduled. If you are late, you will lose your spot, and you will have to reschedule.
Passport renewal Sri Lanka – requirements
When you go to the US Embassy to apply for a passport replacement, you have to bring a set of supporting documents. They are as follows:
The passport itself.
A DS-82 form – you can download it online from the US Department of State website. Fill it in, but do not sign it until you reach the embassy, and the acceptance agent instructs you on doing so.
Proof of US citizenship – the US passport you want to renew is proof enough.
One passport photo – we are talking about a 2 by a 2-inch picture taken no more than 6 months ago. The background must be white, and you cannot appear wearing eyeglasses. For more US passport photo guidelines, please consult the US Department of State website.
The passport renewal fee – the cost of an adult passport book is $110. If you want a card as well, you will pay $140. You can pay in cash using USD or Sri Lankan Rupees.
The bottom line is that passport renewal in Sri Lanka is possible only at the US Embassy in Colombo. As long as you meet the eligibility criteria and you make sure that you can submit all the supporting documents, there is no reason to believe that you are going to experience any difficulties.
It is essential that you know that we have a group of operators to whom you can ask all your questions and doubts at any time.