As a US citizen living in the United Kingdom, you may be in a position in which you have to renew your passport. When that happens, you do not have to go back to the United States. US passport renewal in the UK is handled by the US Consulate General in your area. However, we can make this process even easier for you, by applying with iVisa we can get your passport renewal in the easiest way possible, and what's better, you can do the process 100% online.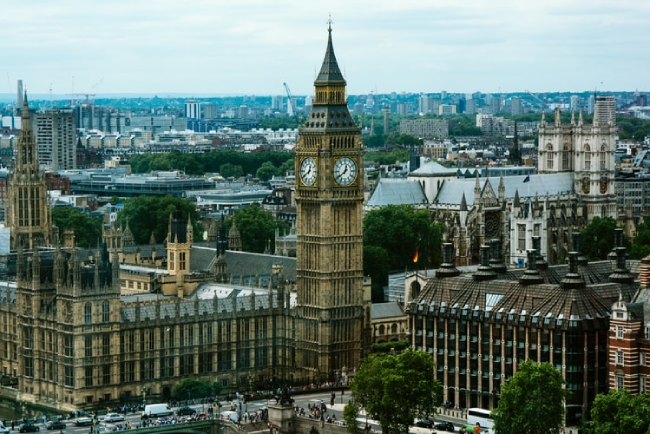 Before we go into specifics, know that your passport must meet a few requirements to be eligible for renewal. They are as follows:
It's not damaged apart from the usual wear and tear.
It was issued within the last 15 years.
It has a validity of 10 years.
It is issued in your current name. If you changed your name, you must procure a document that attests to your name change.
If you are ready to obtain your passport renewal click here. As we mentioned before, the whole process can be 100% online, so you won't have to worry about going to a consulate or to set an appointment at the nearest embassy to obtain your passport renewal, you just have to click here and submit your application with our website!
Submission methods
There are two ways you can submit your passport renewal application. One, you can send it by mail, or two, you can submit it in person.
Now, when you want to opt for the second option, three locations take renewal applications in person. It depends on where you live. They are as follows:
The US embassy in London if you live in England or Wales.
The US Consulate General in Edinburgh if you live in Scotland.
The US Consulate General in Belfast if you live in Northern Ireland.
Required documents for passport renewal in the UK
If you go to the US embassy to renew your passport, you will need the following documents:
A completed DS-82 form. You can find it online and also you must print and sign it.
Your last passport (the expired one or the one that is about to expire).
One recent passport photo. It must be taken on a white background no more than 6 months ago. Do not wear glasses in your photo. If you have a medical condition that requires you to wear glasses at all times, you need a signed statement from a medical professional.
$110 or 94 GBP. The application fee is non-refundable.
If applicable, you need a document that attests to your name change.
In case you decide to apply for a passport renewal by mail, you also need a pre-paid return delivery envelope. The envelope must support up to 500 g and be self-addressed Royal Mail Special Delivery. A DX courier envelope is okay too.
You should also know that when you send your application by mail, you cannot just enclose the renewal application fee. There are two permitted payment methods by mail, and they are as follows:
Postal Money Order – you can use USD or GBP. Please make sure that the amount made payable is exact, and it's payable to the US Department of State.
Bank Draft – once again, you can use the US dollars or pounds sterling. The amount has to be exact and payable to the US Department of State.
Please note that personal checks are not accepted.
The bottom line is that passport renewal in the UK is possible, and the process is not at all complicated. Just put together what's necessary, and make sure that the documents reach the issuing authority (in person or by mail). It takes approximately 2 weeks for your application to be processed.
Your passport renewal is just a click away with iVisa, start the process now!