If you are looking to start your passport renewal in the USA, we have good news for you. iVisa.com has created a new service exclusively for US citizens, that allows you to apply online for a new passport and complete all the stages of the process from your home. There is no need to go to a passport acceptance facility for any reason, so you can avoid tedious waiting lines and crowded government offices.
Meeting the requirements is simple, and thanks to the online application form by iVisa.com, you can process your application in a user-friendly environment in the average time of 15 minutes. This blog is a comprehensive guide to show you how to process your passport renewal in the USA with iVisa.com. Join us!.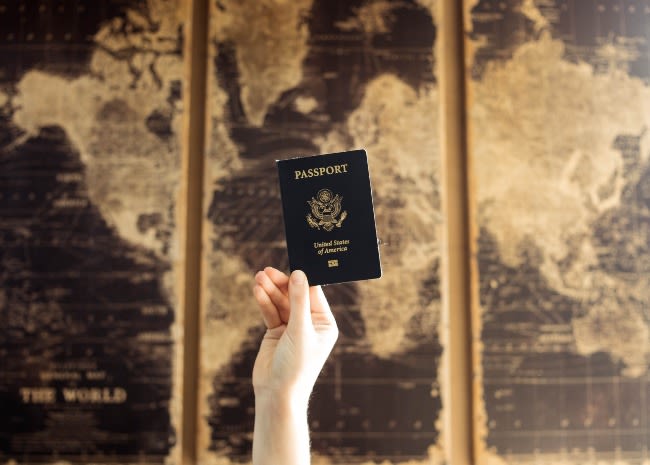 How can I Renew my passport with iVisa.com?
The process is simple:
Visit the application page at iVisa.com, and fill out the online application form.
Upload a recent photo of yourself
Make the payment for both: US Government fee and iVisa.com renewal kit.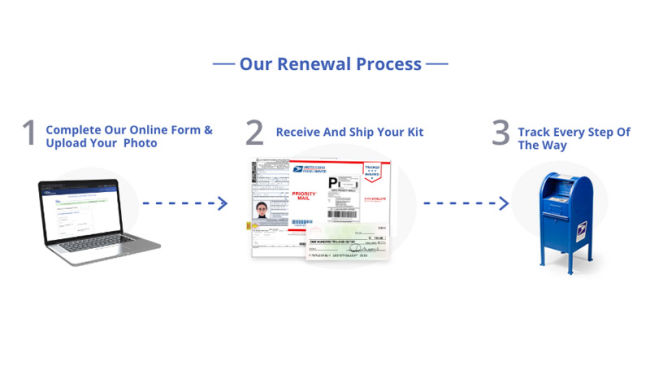 Receive your passport renewal kit.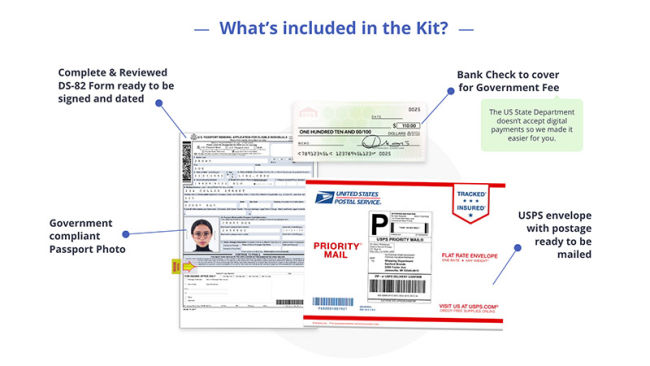 Prepare your package and Drop it at your closest mailbox.
Follow the updates on your process
Get your new passport at home. (Times will vary. Read about this below)
Keep reading to learn more about how to start your passport renewal in the USA.
Frequently Asked Questions
What are the conditions to renew my passport with ivisa.com?
To process your passport renewal in the USA with the online service offered by iVisa.com, you should meet the following requirements:
You have to be at least 16 years old
Being in possession of your valid passport.
Your passport must be in good condition (normal wear and tear is acceptable)
The name on your passport must match the name on your ID
Your passport should have been issued in the last 15 years.
Please consider that, if you need to receive your passport in less than 6 weeks, the online renewal service is not the right choice for you, since your new document won't arrive on time. In that case, we invite you to contact our Customer Service center and check your options.
Why should I share my SSN with iVisa.com?
Your SSN is required to process your application according to the rules established by the US Government. We know this is sensitive information. We guarantee your data will be used exclusively for the application process. iVisa.com complies with the GDPR (General Data Protection) and the CCPA (California Consumer Privacy Act).
Do I need to send my current passport to iVisa.com?
No. We process your passport renewal in the USA based on the information you provided with the online form. Anyway, get your passport ready to ship with the renewal kit you will receive from iVisa.com
What is the price for renewing my passport with iVisa.com?
When processing your passport renewal in the USA, these are the options available. Your passport renewal kit from iVisa.com should arrive in:
Select Kit Shipping Time: Same Day Free Shipping (cut-off 2pm EST) for $72
Select Kit Shipping Time: 2 Day Free Shipping for $60
Select Kit Shipping Time: 4 Day Free Shipping for $40
Depending on the fee you wish to pay for the US Government service, your passport should arrive in:
8-10 weeks for US 110
4-6 weeks for an extra fee of US 60
What if I make a mistake with my application?
Do not worry!, iVisa.com is here for you. When applying for your passport renewal in the USA with us, our experts review your application and inform you in case of requiring edits on your application form. If you detect any mistake after sending your request, you can contact our customer service center 24/7.
What occurs if my application is rejected?
In the very uncommon scenario of being rejected, iVisa.com refunds 100% of the fee you paid our service.
iVisa.com Recommends!
Are you looking for a destination full of interesting and fun activities? What about Spain? This European country has everything a tourist may need to create lifetime memories. Here are a few of the most recommended activities during your visit to Spain.
Visiting Museo Nacional del Prado. Due to the quality and variety of the paintings it possesses, the Museo del Prado is one of the richest in the world. It holds the biggest collection of spanish paintings. Also, some of the most remarkable examples of italian, german, french and english painting.
Guggenheim museum in Bilbao. This is a true symbol of the impressive architectural style of the famous Frank O. Gehry. It was opened in 1997. From that moment on, this amazing place has become one of the most desired scenarios to present any kind of artistic performances.
Admire La Alhambra at sunset. This is the perfect plan for the end of any day. From there, tourists get amazing views of the city. La Alhambra is a beautiful group of buildings and gardens located in the city of Granada. It was the most important political and aristocratic place of Spain in past centuries. This palace is surrounded by majestic ancient woods, and cristal water creeks.