When you want to renew your passport, the time frame in which the new one is ready depends on the method you opt for. For instance, a regular passport renewal has a time frame of 4 to 6 weeks in which it's ready.
Applying with iVisa for the Passport Renewal service, the process will be much easier and FASTER.
The application was designed so that all our clients are able to understand and complete it by themselves, however, our team offers support throughout the process so that everything turns out the way you expect and better. Forget about attending the migration office every day or calling to check the status of your application, with iVisa the entire process is online and we will keep you up to date at every step. Get your passport renewal by clicking here.
However, for life or death situations, you can get it in as little as 72 hours. All you have to do is to go to a passport agency in your area and submit the required documents. You will also need some proof that the situation you are in is life-or-death.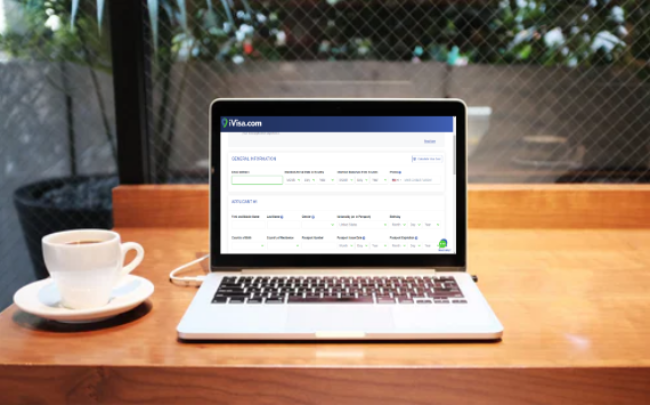 Check the status of your pending application
Even if you are informed about the passport renewal time frame, you might be curious as to what stage your application is in. If that is the case, keep in mind that you can check the status of your request at any time.
The easiest way to do that is to check online. But before we get to the steps you have to follow, remember that you will need the following at hand:
Last name – including suffixes and hyphenated names.
Date of birth – format: MM/DD/YYYY.
The last four digits of your social security number.
When you check the status of your passport online, the first thing you have to do is to access the Online Passport Status System. You will find it on the US Department of State website. Then, you have to read the Department of State's Privacy and Computer Fraud and Abuse Acts Notices and Disclaimers, which will pop up in a new window.
Once you are finished with the notices and disclaimers, you must check the box with 'I have read the Privacy and Computer Fraud and Abuse Acts Notices and Disclaimers.' Hit the submit button, and you can insert the information we listed above.
You will be able to take a look at your pending application and see what stage it is in. But if you do not want to do that regularly until your new passport arrives, you can provide your email address. A notification will be sent to you when the status of your application suffers any changes.
You also have the option of checking your passport renewal application status by phone. All you have to do is to call the National Passport Information Center. You must provide the agent with the necessary identification information, and you will be told everything you need to know. The service is available Monday through Friday, starting with 8:00 AM until 10:00 PM EST. It is closed on weekends and federal holidays.
The bottom line is that the passport renewal time frame depends on how fast you need your travel document. The US Department of State tries to cover all needs, including life or death situations. However, if you have time, it is best to get ahead of things and start the application process as early as possible.
iVisa is your fastest option to obtain your passport renewal, click here to start.