Passport renewal in person is possible when you have a trip scheduled in 14 days or less. Otherwise, you have to mail in your renewal application with the supporting documents. If you're eligible to apply in person, you have to go to a passport agency or center.
However, there is a much easier way to obtain your passport and without the need for you to present yourself. By using our Passport Renewal service with iVisa the process is 100% and you will be able to obtain your Passport Renewal unstressed and in the easiest way possible.
All you have to do is click here to start your application and our team will make sure you obtain your passport renewal as you wanted!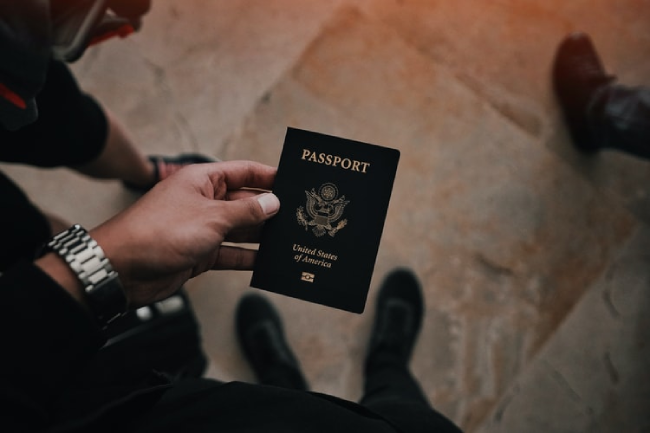 As to what you have to bring for a passport renewal in person, you are going to find a list of all the required documents down below.
First of all, you have to procure the documents that all applicants must submit regardless of their submission method. They are as follows:
The passport you want to renew – the document must not be damaged apart from the usual wear and tear. It must have been issued when you were at least 16, and it cannot be older than 15 years. It must also be in your name unless you can provide a legal document that can confirm your name change.
A DS-82 form – you can find it online. The US Department of State website is helpful in this regard. You can fill it in online and then print it, or you can print the document and complete it by hand. Wait until you reach the passport agency/center to sign it at the instruction of the acceptance agent.
One passport-sized photo – the photograph must meet all the US passport photo guidelines. For instance, it has to be a 2 by 2-inch photo with white background. It cannot be older than 6 months. For more passport photo requirements, please refer to the US Department of State website.
The document that attests to your name change – this only applies if the passport you want to renew is not in your current name. For instance, if you got married since your passport was issued, you have to procure the marriage certificate. By the same logic, if you got divorced, you will need the divorce decree.
The fee for your passport renewal – an adult passport book costs $110, and the card is $30. You can opt for both. The passport agency can take cash and card. Since we are talking about an expedited process, you must also pay an expedite fee of $60.
Secondly, you must also prove that your trip will take place in the next 14 days. For that, you can provide the following:
Flight tickets.
Hotel booking confirmation.
Any other document that proves your trip is scheduled in the next 2 weeks.
The bottom line is that the documents you need to bring with you to the passport agency when you apply for a passport renewal are not that different from when you apply by mail. There are a few exceptions, but surely you can easily prove the urgency. For more information, please access the US Department of State website.