Passport renewals in person are necessary when the applicant is not eligible for application by mail or when an application by mail is not possible altogether. The latter is more likely when the applicant wants to renew his/her passport overseas.
Obtaining the renewal of your passport can be a complicated and stressful process, especially when you have to travel to another city to obtain it, if this is your case or you simply want to simplify the process, we recommend obtaining it through iVisa.
By using our website, the whole process is 100% online and easier! Apply now.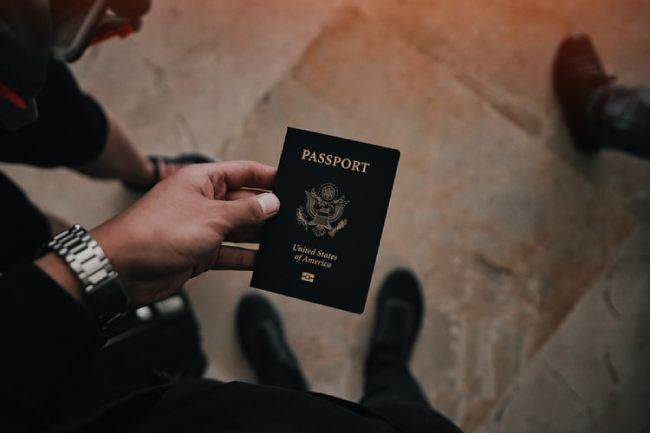 How to know if you need to renew your passport in person
Some criteria determine which submission method is required. For you to be needed to apply for a renewal in person, at least one of the following must be true:
You are 16 or younger
The passport you want to renew was issued when you were 16 or younger
Your passport is damaged, lost, or stolen. Even if you find it or it is returned to you, you still have to renew in person.
It has been more than 15 years since your passport was issued.
If you do not meet any of the criteria above, you can renew your passport by mail via the DS-82 form.
How to apply for a passport renewal in person
The first thing you have to do is to fill in a DS-11 form. You can find it online on the Department of State website. Feel free to use the form filler, or you can print the pdf and complete it by hand. Do not sign it beforehand. Wait for the acceptance agent to instruct you on doing so.
Then, you have to provide proof of US citizenship. In order to achieve that, you can submit one of the following documents:
Fully valid US passport. It does not matter if it's expired. As long as it is not damaged, you are in the clear.
US birth certificate
Consular Report of Birth Abroad (CRBA) or Certification of Birth
Certificate of Naturalization
Certificate of Citizenship
Keep in mind that you will also need a photocopy of the proof of US citizenship. The photocopy must be legible, on white 8.5"x11" standard paper, black and white, single-sided.
An identification document is also required when you apply for a passport renewal in person. This can be one of the following:
Passport book or card. It must be undamaged, and it makes no difference whether it's valid or expired
A valid driver's license
Certificate of Naturalization
Certificate of Citizenship
Government employee ID
US military or military dependent ID
Current valid foreign passport
Matricula Consular (Mexican Consular ID)
US Permanent Resident Card (Green Card)
Trusted Traveler IDs
Enhanced Tribal Card and Native American Tribal Photo ID
You can also use a valid learner's permit with photo, a valid non-driver ID with photo, or a temporary driver's license with photo. However, if you present one of these, additional ID documents are required.
Please note that a copy of the ID document is also required.
You'll then need a passport photo. The US standard for a passport photo is 2 by 2 inches, white background, no glasses, and taken in the past 6 months.
The next step would be to take care of the fee. The cost of an adult passport book is $110. Passport cards are $30. If you want both, you'll have to pay $140.
Lastly, you have to submit all of the above. As to where you can do that, it depends on how soon your trip is. If you have some time, you can go to a passport acceptance facility in your area. If your trip is a week or less, you can go to a passport agency. However, if you choose the latter, you have to pay an additional expedite fee of $60.