Is your passport expiry date coming soon? Are you looking for ways to renew your Passport? You can get Passport Renewals in person or through an online application. Passport Renewals in person is mostly needed when you cannot apply online.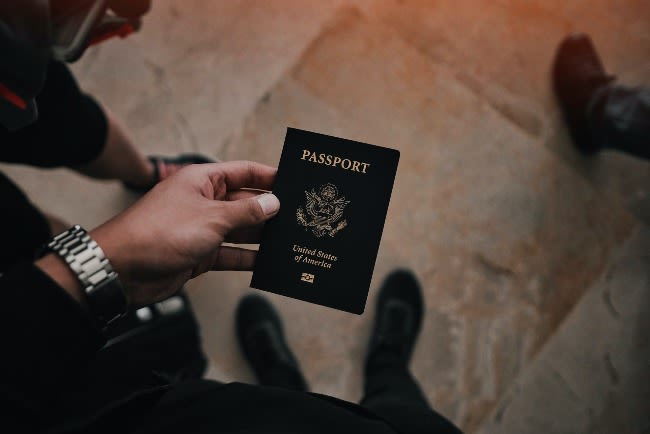 However, it's better to apply online if you can as it will save your time and energy. You can contact iVisa.com and take advantage of our unrivaled services to obtain your Passport Renewal online. We offer our services to US citizens who are currently residing in the United States.
What are the steps to apply for a Passport Renewal with iVisa.com?
You can use our services online. But if you are currently residing outside the US, you can apply for Passport Renewals in person only. For online services, you have to complete a few steps that are:
Step 1: Fill out the online form available on our website, upload your photo, and make the payment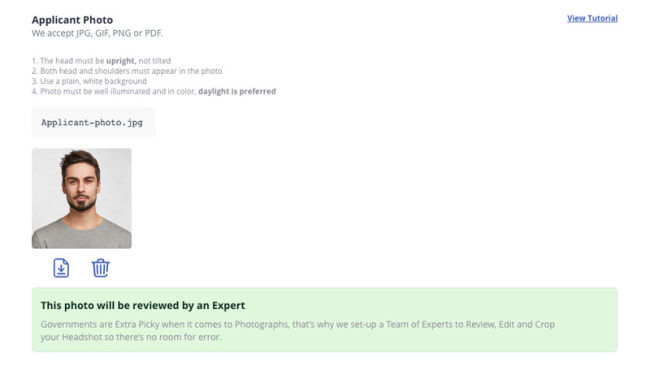 Step 2: Obtain your renewal with everything you need through the mail and drop it off at the nearest post office or mailbox after signing the form
Step 3: Track your application process at every step and receive your passport in the time as per the selection of your processing speed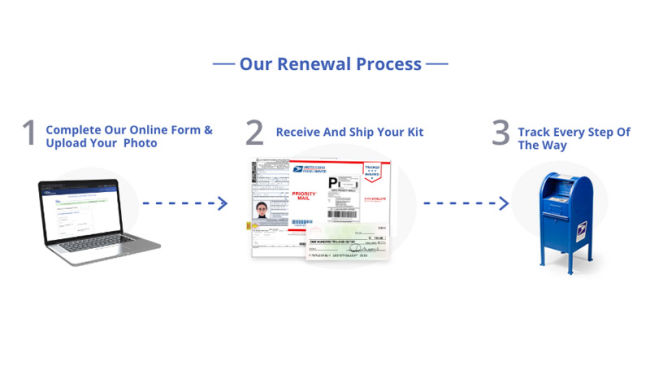 To learn more about Passport Renewals in person, you can check the section given below:
Frequently Asked Questions
What are the eligibility criteria to use this service?
To use this service, you must be a US citizen holding a US passport and currently living in the United States. Additionally, you need to meet the eligibility criteria as well:
Your passport must be in good condition
Your passport has your name written correctly
Your passport must be issued within the last 15 years
You must be of 16 years or older
You must have your current passport If you are currently living overseas, you can apply for Passport Renewals in person only.
Do I need to send my passport to iVisa.com?
You don't need to send your current passport to iVisa.com. But you have to send your passport inside the renewal kit we send after signing it. The renewal kit has:
A USPS envelope with postage
A Printed Photo
A ready to sign DS-82 Form
A Bank Cheque
What if my Passport Renewal application gets rejected?
If your Passport Renewal application gets rejected by the US government, you will get a complete refund of your processing fee of iVisa.com.
Can I get some information about the processing cost of a Passport Renewal?
Along with the payment of the government fee of USD 130, you need to pay the service charge of iVisa.com that depends on the processing speed you select:
Select Kit Shipping Time: Same Day Free Shipping (cut-off 2pm EST) for $72
Select Kit Shipping Time: 2 Day Free Shipping for $60
Select Kit Shipping Time: 4 Day Free Shipping for $40
Is iVisa.com a safe option?
Yes, iVisa.com is a completely safe option to Apply for a Passport Renewal as we utilize advanced security systems to store your data safely.
Where should I get more info?
To get more info, you can visit our website or contact our customer care support 24/7.
iVisa.com Recommends
If you are looking for a destination to visit during your next vacation, you can take a look at the Netherlands as this country has many options for visitors. Whether you are a history lover or a nature lover, this beautiful country gives you plenty of alternatives to choose from. The windmills, tulips, and canals are perfect examples for which the Netherlands is known. Along with its stunning gardens and spectacular villages, you can see the educational museums showcasing the rich heritage of the country's artists. You can also explore the history of the country by visiting different medieval castles and cityscapes. You can wander in the streets of the country by bicycle. You must add some of the attractions of the country to your travel itinerary including Jordan and Amsterdam's Canals, Keukenhof, Rijksmuseum, Anne Frank House, Van Gogh Museum, the windmills of Kinderdijk, De Hoge Veluwe National Park, and historic Valkenburg. Visit this gorgeous country and enjoy your vacation to the fullest.