The best way to feel confident about getting a new passport is by starting the process with enough time. The standard time for the US Government to release your new passport is 10 weeks. So, if you want to properly prepare your application, it is recommended to start your passport renewal 3 months before expiration. One thing that you are probably worried about, is the procedure at the US Government offices, due to the exhaustive process you have to go through to apply for the renewal, without even knowing if you did it right with the application form.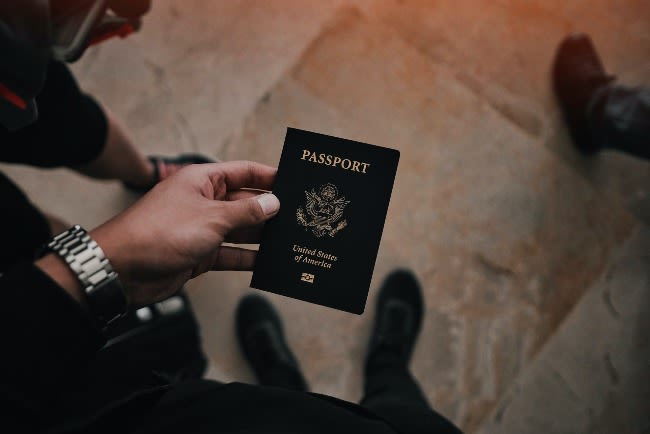 To release you from long stressing hours at a waiting line, crowded places, and most of all, to keep you safe at home, iVisa.com offers you the passport renewal service. After filling an online form with some information, you will be ready to mail your request without leaving your preferred couch at home. In this blog, we show you how to do it, and why it is important to start your passport renewal 3 months before expiration.
How does the passport renewal process work with iVisa.com?
Complete the online application form as requested.
Upload a recent photo of you.
Make the payment
Wait for your passport renewal kit. Once received, all you have to do is sign the DS-82, pack it * together with your passport in the USPS envelope and Drop it in the nearest mailbox.
Receive frequent updates about the status of your application.
Get your passport.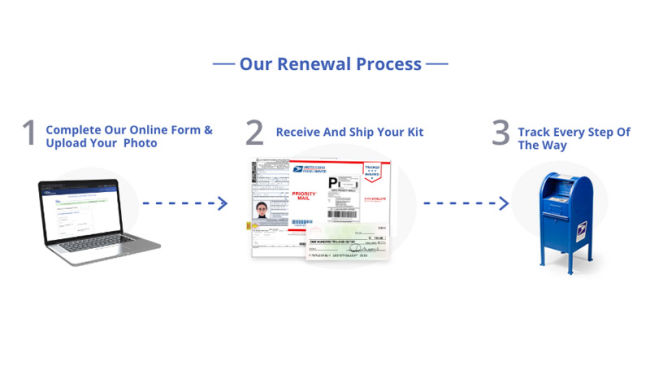 Here is part of the reason why you should start your passport renewal 3 months before expiration, getting your new passport will depend mostly on what expedited service you chose to process your application. The US Government gives you two options. The standard service takes (8-10 weeks), and expedited service (4-6 weeks). To access the second option, you must pay an extra fee of USD 60. However, those are not the only times you should count on. Below we tell you more about the renewal process times.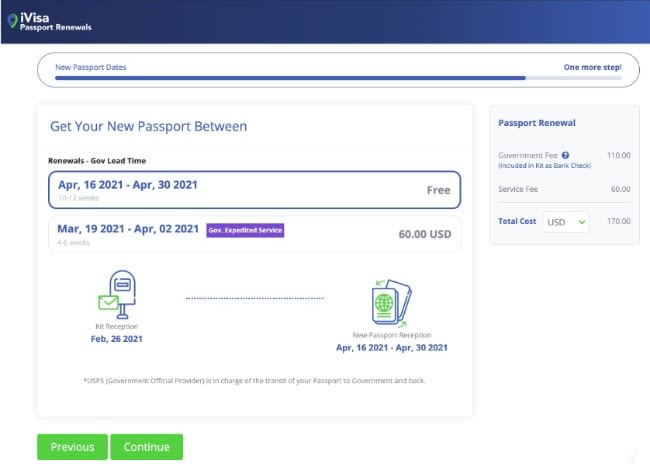 Frequently Asked Questions
How can I confirm if I'm eligible for this service?
This service is exclusively available for US Citizens with a valid US passport and living in the US. However, there are other conditions to be eligible:
You must be 16 years or older.
Having your current passport with you
The name on your ID must match the name in your passport.
Your current passport was expedited in the last 15 years.
If you meet these conditions, don't wait longer and start your passport renewal 3 months before expiration.
Does iVisa.com need my current passport?
No. You don't need to send us your passport to process your renewal. We create your passport renewal kit based on the information contained in the online application form. The kit that you will receive contains:
A DS-82 form, ready to be signed.
A Government compliant Passport Photo. (stapled to the DS-82 form).
A bank check to cover the US Government fee. (Which you previously paid during the application process).
A US Postal Service envelope with postage to mail your renewal request to the US Government.
Considering that your new passport may take up to 10 weeks to be released, plus, the delivery time you choose from iVisa.com, and the time you need to complete the online application form, gives you enough reasons to start your passport renewal 3 months before expiration.
Should I feel safe by sharing my SSN with iVisa.com?
We guarantee your personal information is safe with us. Your SSN is necessary to complete the application form you will receive in your passport renewal kit. We assure that is the only purpose your personal information will be used for. Also, iVisa.com complies with the General Data Protection (GDPR), and the California Consumer Privacy Act (CCPA).
What if my passport gets rejected?
The chances of being rejected are minimal by following the steps of the application process with iVisa.com. Anyway, if this comes to happen, iVisa.com will refund the money you paid for our service.This is a very uncommon scenario. But in the case of occuring, iVisa.com refunds the entire amount of what you paid for our passport renewal service.
How to know my passport is on its way?
After sending your online form you will be able to track the state of your renewal application through the information and updates our team will send you along the process.
How much does it cost to get my passport renewed?
One of the advantages of getting your new passport with iVisa.com, is that you can customize the options to get the best service for your money. The fee for the US Government standard service is USD 130 (expect your new passport in 8-10 weeks). If you prefer to get your passport sooner, you can pay an extra fee of USD 60 (4-6 weeks) for the expedited service.
About the iVisa.com passport renewal kit, here are the options:
Select Kit Shipping Time: Same Day Free Shipping (cut-off 2pm EST) for $72
Select Kit Shipping Time: 2 Day Free Shipping for $60
Select Kit Shipping Time: 4 Day Free Shipping for $40
Are you ready to apply? Then, start your passport renewal 3 months before expiration.
What should I do if I have an upcoming trip in less than 6 weeks?
As explained along this blog, taking into account the processing times, there is a big chance you won't get your passport before 6 weeks. So, in that case, we suggest you contact an US Government center to check your options.
iVisa.com Recommends
Most travelers have heard about Machu Picchu at least once. The breathtaking ancient Inca citadel is a place like no other and one of the world's seven wonders. Thing is, those who visit Perú, usually miss some of the most amazing activities this country offers due to the misconception that Machu Picchu is the only thing to do in Perú.
Here are a couple of the most recommended activities and places to visit that don't include Machu Picchu when traveling Perú.
Try the local food - Peruvian cuisine has always been considered as one of the best in the world. The local chefs create innovative techniques that allow them to be at the lead, especially when it's about seafood. Ceviche (the national dish), Ají de Gallina, Causa Limeña, and papa a la huancaina are the most recommended dishes to try.
Climbing to Vinicunca (Rainbow Mountain) - This is a challenging but rewarding activity. Also called the seven colors mountain, got its particular appearance after 65 millions of absorbing minerals and sediments brought by the sea. To get to Vinicunca, you must walk about 6 km. from the town of Pampachiri (100 km. away from Cusco). Due to its altitude, 5.200 meters high over sea level, you must evaluate your physical condition before taking the route to Vinicunca.