Preparing documents for travel has never been easier than now. With the advancement of the Internet, there are many things you can do to prepare for your next adventure. Keeping your passport renewed is one of them. In fact, you can now get your passport renewal Houston without any inconveniences.
The best advantage of applying online is that you can save a lot of time, and with iVisa's service that's something necessary to improve your travel experience.
If you want to learn how to properly get your passport renewed in Houston, then keep reading the information below.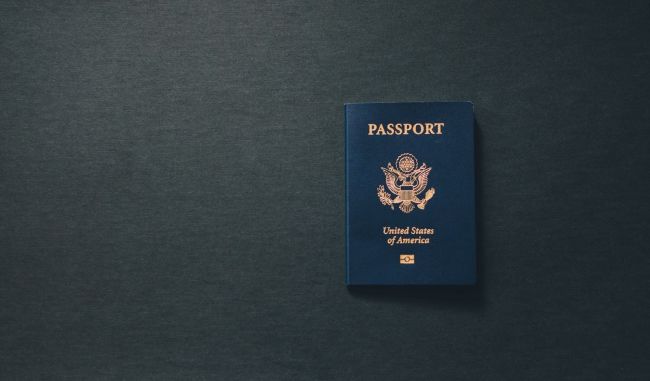 Frequently Asked Questions
What is a passport renewal and why is it so necessary?
Passport renewal is a process that updates your passport so you can use it to travel abroad. As you know, the passport works as an ID to enter any foreign country.
This process is important because you cannot enter many international territories with an expired passport. There are even countries that ask you to have a passport with at least 6 months of validation.
Remember that you can request your renewal through the U.S. Department of State office or simply by applying online.
How do I know if I can renew my passport in Houston?
If you can answer "yes" to all of the following, then you're ready to renew your passport online:
You have your passport at hand at the moment.

Your passport's well-preserved.

Your passport was issued after you were 16 years old and in the last 15 years.

You got your passport in your current name or you can prove your name change.
Keep in mind that if there's an issue with one of the mentioned requirements, then you'll only be able to apply in person.
What documents do I need to apply online with iVisa?
Once you verify that you have the initial requirements, you'll need other documents to apply online with iVisa, but you don't have to stress about this part. These documents are easy to find and you probably have part of them.
Here's the list of documents required:
A scan of your passport main page.

A passport-size photograph. You can easily get it by using My Passport Photos

A valid email address where you'll receive your passport renewal.

Last but not least, you should have a valid payment method. You can pay with a credit/debit card or a Paypal account.
What are the processing times and prices to renew my passport?
The price you have to pay to get your renewal varies according to how fast you need it. With iVisa you can select any of the following options:
Standard: You'll obtain your passport in 5 Business Days and you'll only have to pay USD 76.00

Rush: Your passport renewal will be ready in 3 Business Days if you pay USD 106.00

Super Rush: This is the fastest option iVisa has for you. You can get your passport renewed in 2 Business Days, but you'll have to pay USD 141.00
How can I send my passport renewal form?
If you apply for your passport renewal through the official U.S. Government website you'll have to complete a lot of steps. First, you have to download your Passport Renewal Application form. Second, you fill in the form with all the information needed. Third, you have to submit your most recent passport carefully and you also have to upload a passport-size photograph. After that, you must calculate the fees by yourself. The last step of all this process is to send your application and wait for your renewal appointment with a tracking number.
As you can see, it's not a hard process, but it's very tedious, and more if you're in a rush.
How can I renew my passport online with iVisa's service?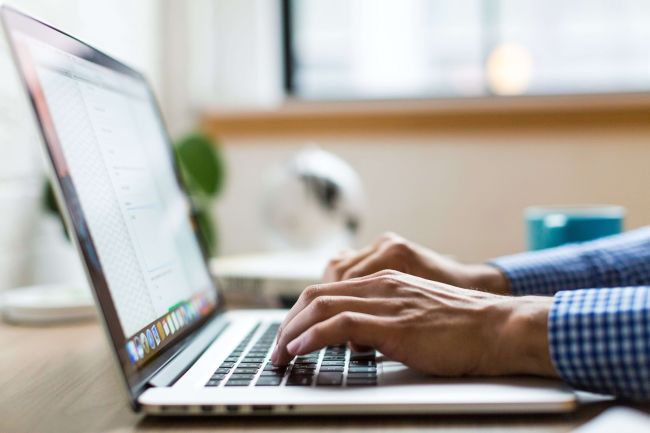 By using iVisa's service, you won't suffer from the bureaucratic system offered by the official government site. You only have to follow 3 steps to get your passport renewal:
1.First, fill in the online application form with basic information like name, address, and phone. Choose your processing time too.
2.Second, review the information you offered in step one. You also have to pay for iVisa's service with a credit/debit card or a Paypal account.
3.Third and last, you must upload the documents required (scanned copy of your passport and passport-size photo) and after that, you have to send your online form.
Once you're ready, you'll only have to wait for your passport renewal. You'll receive the heads up via email, so be careful with the spelling of your email address.
How much time do I need to apply online?
Since iVisa has a top-notch system, you don't need to spend more than 15 minutes to complete the online form. It's the same amount of time you spend preparing a coffee, so it's an excellent option for you, even on a working day. When should I apply online for my passport renewal?
The general recommendation is to do this process at least one week in advance. iVisa can get your passport in less than 5 business days, but it's better to avoid a tight date so you don't find any trouble while planning your trip. Can I find passport renewals forms during the COVID-19 Pandemic?
It's important to prevent the spread of COVID-19 nowadays, so you'll probably find a significant reduction in passports operations in these months. The U.S. Department of State recently declared that the expedited passport processings are temporarily suspended, so you better be cautious with your travel plans.
We recommend you to read all the information the U.S. Government offered on this website to avoid any inconvenience for you.
Don't forget that you can also read the last articles on our blog to get more details about this topic.
Where can I find more information about passport renewal Houston?
Do you still have doubts about your passport renewal? Then don't worry, we're ready to help. You can contact us via chat, or you can research more information by exploring iVisa's website.
iVisa is always ready to offer you a valuable service with anything you need about traveling safety tips and documentation. You cannot only get your passport renewal through our website, but you can also read other information that could be important for your trip. Don't hesitate to contact us anytime!