If you want to figure out the US passport replacement damaged details, you're at the right place. In case your passport has damage, you will need to replace it. You will need to go through an in-person process that requires a few essential documents. iVisa.com has all the information about these requirements. On the other hand, we offer the passport renewal service in case your passport is expired. Our one-stop service is simple, and you only need to connect online to begin it.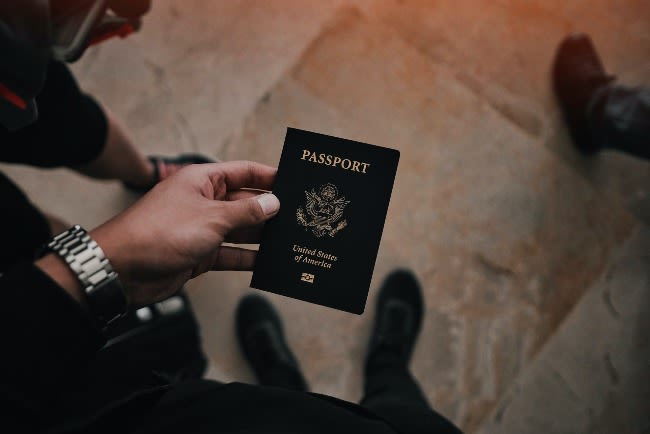 US citizens with valid US passports residing in the United States are eligible for any iVisa.com service. Continue checking the details about the US passport replacement damaged.
How does the process work?
You need to complete the following procedure to replace your damaged passport:
Complete Form-DS 11 with your details. Bring your damaged passport, a statement explaining the damage, citizenship evidence, ID, and a passport photo.
Confirm the fee and make a bank check with the correct amount.
Head to an acceptance facility or a passport agency with all the documentation.
If you need to renew your passport, you only need to do the process online with iVisa.com. Enter our platform and provide all the requested details in the online form. Attach your photo and pay for the fees. Expect a kit with all the documents you need to sign. Ship the package, and you're good to go! You can track your application with our help.
It will take around 10 weeks for your new passport to arrive. However, you can pay an extra fee of USD 60 and obtain the new passport in 4 to 6 weeks.
Our experts can help you with the US passport replacement damaged.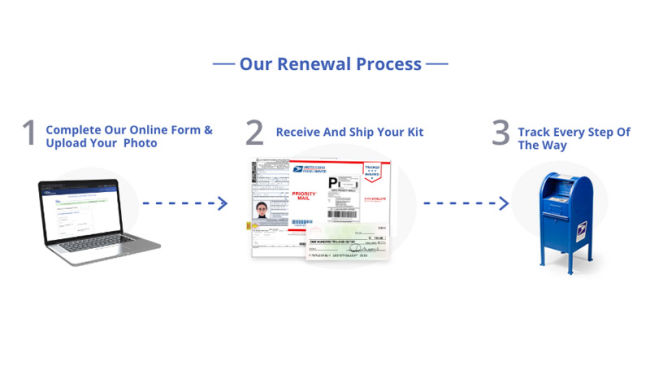 Frequently Asked Questions
Who is this service for?
The service is available for US citizens with valid US passports. Besides, you need to comply with these requirements:
Your passport is currently with you.
Your passport is in a good state.
You're older than 16 years old.
Your passport's issue date isn't older than 15 years.
Your current name appears in your passport.
You acquired your latest passport after or at 16 years old.
The process is simple, and we make it easy for you. Keep checking the US passport replacement damaged procedure.
Does iVisa.com need my current passport?
No! We don't need any documentation from your side. We need you to complete the online form and expect a kit with these items:
A DS-82 Form that needs your signature.
A printed and stapled Passport Photo.
A bank check showing the US Government fee.
A USPS envelope with postage ready for shipment.
Once you receive the package, sign the form and take your passport with the whole kit to the closest post office. Send it all and track your shipment.
Let us tell you all about the US passport replacement damaged.
How much does it cost to get my passport renewed?
The US Government fee is USD 130. You need to add the fee according to the service you want:
Select Kit Shipping Time: Same Day Free Shipping (cut-off 2pm EST) for $72
Select Kit Shipping Time: 2 Day Free Shipping for $60
Select Kit Shipping Time: 4 Day Free Shipping for $40
Remember that after sending your document, you will wait around 10 weeks. For an extra fee of USD 60, you can have faster service within4 to 6 weeks.
Read more details about the US passport replacement damaged details.
iVisa.com Recommends
Your new passport opens the opportunity to visit so many countries. Start your next trip in Ecuador and indulge in the indigenous cultures, colonial buildings, natural landscapes, and dense rainforests. Ecuador is strategically located next to the Pacific Ocean, between Colombia and Peru. It's easy to find climbers, trekkers, and nature lovers visiting Ecuador because it offers plenty of trails and expeditions to the most fantastic sceneries.
If you're looking for one of the most pristine places on earth, you need to visit the Galápagos Islands. Over here, you can find turtles and other animals living freely. Remember that this place thrives for being ecologically responsible. In other words, you will need to comply with all the ecological guidelines.
If you want to have some fun alongside the beach, explore Montañita for some partying and sunbathing. Quito, the capital, excels in colonial architecture and a vibrant atmosphere. Still, you need to be careful as Quito is located at a high altitude, which means you will need a few days to adapt. Ecuador is an incredible destination to spend your next holiday.