When the time to renew our passport comes, the first thing that comes to mind is the exhausting process we are about to face. It often includes heavy paperwork and hard-to-understand forms, crowded government offices, and long hours in a waiting line. The good news is, you do not need to ask anymore: what are the locations to get my passport renewal? iVisa.com has the perfect solution to allow you to get your passport safely, under the guidance of our experts, and best of all, from your preferred couch at home. The process is simple. After completing a few steps and meeting some basic requirements, you will be ready to submit your application. Stay with us to learn what you need to take advantage of our online passport renewal service.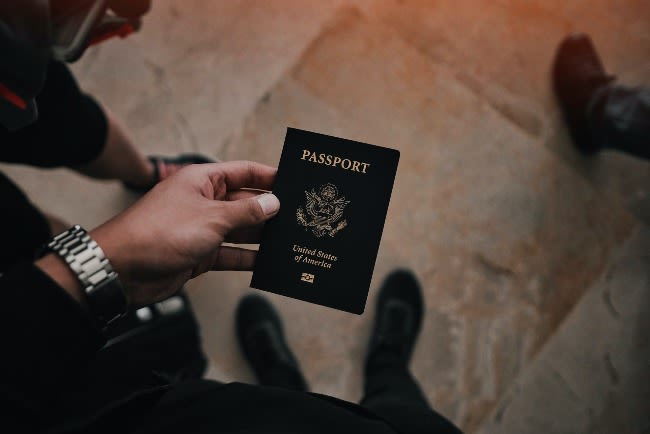 What is the process to renew my passport with iVisa.com?
Instead of asking yourself: what are the locations to get my passport renewal, and spending long hours finding your nearest passport acceptance office, you only need to complete a simple procedure thanks to our online passport renewal service.
Enter iVisa.com, start a new online form. Complete the requested info. Attach an updated photo of yourself, and make the payment for both services: iVisa.com passport renewal kit and the US Government fee.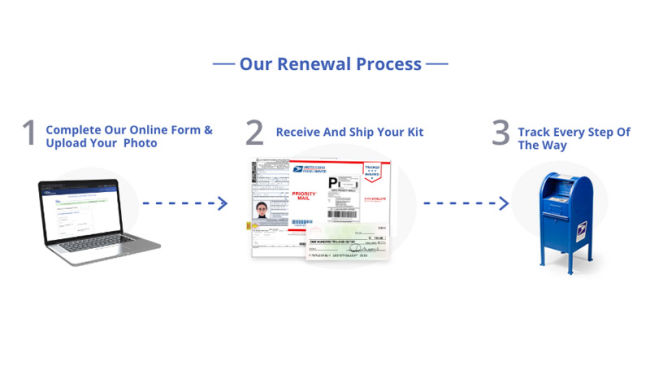 Get your passport renewal kit at your door, sign the prefilled DS-82 form, pack your documents (including your passport) in the USPS envelope and take your kit to the nearest mailbox or postal office.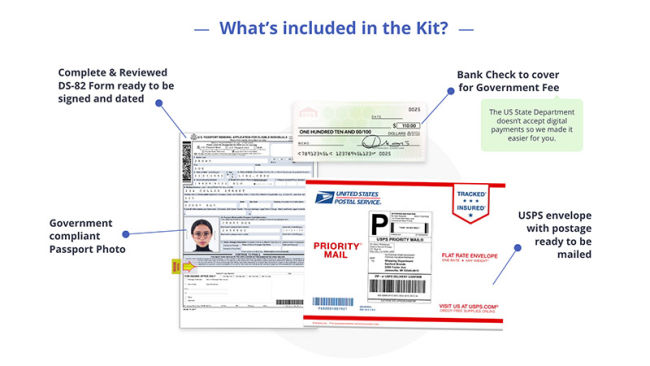 Track your request through the frequent updates we will send you. Receive your new passport at the address indicated in your application form. Times will vary depending on your preferences.
Frequently Asked Questions
Who is this service for?
Currently, this service is available only in the United States. If you are a US Citizen living in the US, with a valid US passport, you are eligible. However, there are other conditions you must meet:
Being at least 16 years old.
Having your valid passport at hand.
Ensuring your passport is in good condition.
Checking your passport was issued within the last fifteen years.
Making sure that the name in your passport and your ID is the same name.
With the online renewal service from iVisa.com, you need no more to ask: what are the locations to get my passport renewal. Keep reading to learn more about the online application.
Do I have to send my current passport to iVisa.com?
No. Your passport stays with you. iVisa.com creates your passport renewal kit based on the information you provided with the online application form. Anyway, do not forget to ship your passport together with the content of your renewal kit.
Why should I share my SSN with iVisa.com?
Your SSN is part of the basic information required by the US Government to process your passport renewal. You can rely on iVisa.com to keep it safe. We protect your information at all times and guarantee it is used only for passport renewal purposes. We comply with the US consumer protection laws: the GDPR (General Data Protection) and the CCPA (California Consumer Privacy Act). Stop wondering: what are the locations to get my passport renewal. The online service from iVisa.com is all you need. Find more instructions below.
What if my passport gets rejected?
If you followed the instructions and sent the proper documents, you can feel confident about the result of your application. However, if your new passport gets rejected by the US Government, iVisa.com will refund 100% of the fee you paid for the passport renewal kit.
How much does it cost to renew my passport with iVisa.com?
The US Government fee is US 130 for the standard service (8 to 10 weeks). Pay an extra fee of US 60 for the expedited service (4-6 weeks). iVisa.com offers the following options for your passport renewal kit:
Select Kit Shipping Time: Same Day Free Shipping (cut-off 2pm EST) for $72.
Select Kit Shipping Time: 2 Day Free Shipping for $60.
Select Kit Shipping Time: 4 Day Free Shipping for $40.
iVisa.com Recommends
After getting your new passport, it is time to decide what destination to visit. Have you ever considered Spain? This European country has everything a traveler may need to enjoy a wonderful vacation. We present to you a shortlist of the recommended activities for your first time in Spain.
Basilica de la Sagrada familia. This impressive building is one of the most famous constructions of its kind in the world. Its construction started 135 years ago, and it is estimated to be finished by 2026. Alhambra de Granada. The medieval fortress of Granada is one of a kind. It was built in 666 AD.
It was declared a world heritage site by Unesco. What makes this place special is the mix of gardens, towers, and buildings surrounded by the greenest forest and crystal clear creeks. On the inside, dozens of patios, fountains, and Nazaries palaces are the most representative sample of ancient eastern architecture in Spain.