Many times we feel worried because we know that the only option to renew our passport is directly through the government. This process is long, it takes time and above all we have to go to certain places, leaving certain activities aside.
Will there be other locations to request this passport renewal?
iVisa has launched a new service that allows visitors to request this passport renewal from the comfort of their home and in just 10 minutes. To request this renewal you need to have a computer or laptop, internet connection, and debit, credit, or Paypal card. This whole process will be online.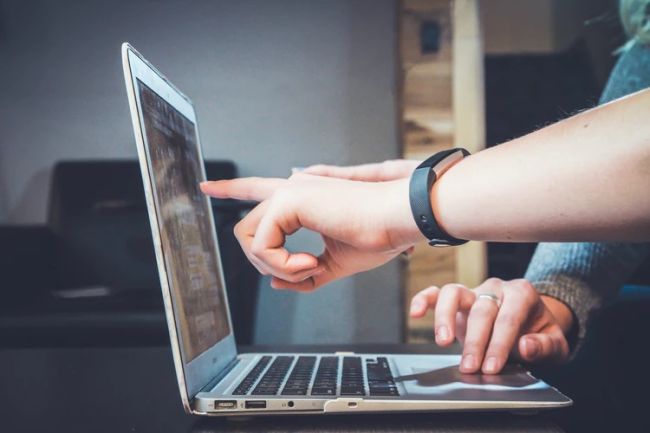 Do you want to know more about this new service? Just continue reading this article.
Frequently Asked Questions (FAQs)
Why is it called a passport renewal?
It's called a passport renewal because it is an update that is made when the passport has an expired date or is about to expire. That is why it is important that before you travel, check the expiration date of your passport to avoid any inconvenience.
Where can I renew my passport?
You have the traditional option and the other apply online. It should be noted that carrying out this type of process directly with the government, you must follow certain instructions that can be very boring and it will take you a long time. For this reason, we want to present you a better option, which is to request the renewal of your passport with iVisa in a virtual way. You will need only 10 minutes of your time and above all, we will help you with all the renewal procedures.
How do I know if I am eligible or not to access this online passport renewal?
To know if you qualify for this renewal or not, you will only have to comply with the entire list that we will show you below:
Make sure your passport is not stained or damaged

The passport must have been issued when you were 16 years old or older.

It was issued within the last 15 years.

Your travel document has your current name, if not, you must present an official document that confirms it.
*Keep in mind that if you don't meet the requirements that we have just mentioned, you won't be able to request the renewal of your passport with us and you must do it in the traditional way.
The requirements
When we decided to renew the passport we often chose to do it directly with the government. Therefore, it takes a long time to execute that process.
For that reason, obtaining the renewal of your passport is easier with iVisa. You only have to give us the following items:
Good quality of passport scan.

Photo: be sure to look at the camera and do not have any accessories on your face.

Valid email address: we will send you all information we receive about the renewal of your passport by email.

Payment methods: you should only have a credit card, debit, or a Paypal account.
To know more about the processing times, how to apply for this passport renewal, and the costs, we will show it in the next part.
What about the procedure times and costs for this online application?
In case you want to know the amount to pay, you must first analyze which of the processing times you will choose and according to that, you will know the total quantity to pay. iVisa has three alternatives for you:
Standard processing – 5 Business Days. All you must pay for this option is USD 76.00 in total.

Rush processing – 3 Business Days. The total cost of it is USD 106.00.

Super Rush processing – 2 Business Days. It will cost you USD 141.00.
All fees mentioned above include the service rate.
What are the steps I must follow to complete the application?
iVisa has an easy form and to complete it, you only need to follow 3 simple steps:
1.The first step is to fill all the blanks of the form with our information. Then, we must put the processing time according to what was mentioned above.
2.The second step is to reread what we have filled in the form and make sure you have a credit, debit or Paypal account to pay for your application.
3.The last step is to upload the requested documents and after that, you'll only have to wait according to the time selected for the renewal of your passport.
Begin your passport renewal here.
If I renew my passport, will I have the same number as my old passport?
Every time you renew your passport, you will obtain a new number different from the old one.
How long does it take to make this request?
With just 10 minutes of your time you can successfully complete the form. But, make sure you have all the requested documents on hand before you start filling out this form.
Why should I choose iVisa and not other agencies to request the renewal of my passport?
We are a company that has always helped thousands of travelers obtain their visas for different countries and now with this new implementation that iVisa has made for the renewal of passports, we also want to help them with this process. We seek to make our clients feel satisfied with the services we provide. And if you are afraid that your information will leak, do not worry because that will not happen with our services.
Due to the COVI-19 pandemic, how will the passport renewal process be?
Due to the pandemic that we are experiencing today due to the COVID-19, we have had to take certain measures and innovate our platforms to give better services to our customers. In order for you to apply to renew your Zimbabwe passport, all you have to do is gather the requested documents, complete the form and pay. Then we will take care of the rest. Remember that this service is available online so you can request it from anywhere using a computer or laptop and Internet connection.
How can I get more information about this?
It is normal for you to have many doubts, and that is why we have two ways for you to solve your queries. The first is to communicate with our customer service operators and the other alternative is to visit our website and read everything about this new service.
Enjoy your trip without worries!