Thinking of travel is a symbol of emotion in case we travel for vacations because we will leave our comfort zone; however, when we look for our passport we realize that it already has an expired date or that it's close to expiring. This is when you get stressed because you have to carry out the passport renewal in a traditional way.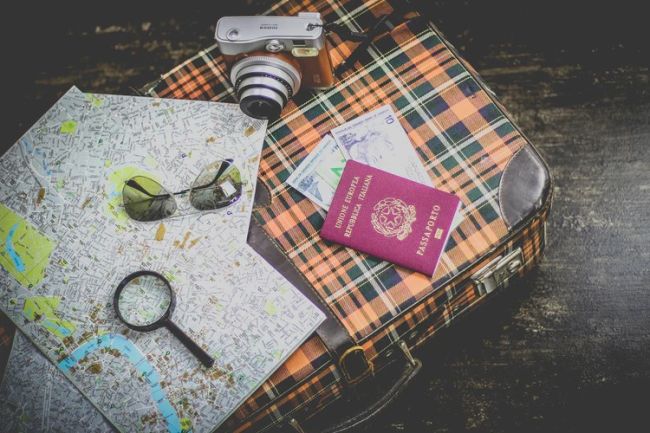 Nevertheless, to make it easier for you, iVisa has launched a new platform that will really make your life much easier because we will help you with all the paperwork and you only have to help us with a few steps, starting to send us the necessary documents and best of all, this process will only take you about 15 minutes of your time because then we will handle it.
If you want to know more about this topic, we invite you to continue reading this informative blog.
Frequently Asked Questions (FAQs)
What is a passport renewal?
A passport renewal consists of renewing that document as long as the expiration date of this passport has already expired or is close to expiration. Let's keep in mind that if your passport does not have a valid date, you will not be able to make any kind of trip outside the country.
How many ways are there to request this passport renewal?
There are two ways to renew your passport. The first is the traditional way that consists of going to the same embassy or contacting them by email or phone. The second option is that you apply with iVisa. This last option really would benefit you a lot in terms of time, you will not have to leave home because you will request it in a virtual way and it will also help you in terms of processing and documents.
What should I do to know if I qualify for this online passport renewal?
The only way you know if you are eligible for this renewal or not is to read carefully the requirements that we will show you below:
You have your passport in your possession.

This travel document has no significant damage.

It must have been issued when you were 16 or older.

It has been issued in the last 15 years.

Still matches your legal name or if you changed your name, you need to have the original documentation to prove the name change.
NOTE: If you do not meet each of the requirements that we have just specified, you cannot request a passport renewal with us. Therefore, you must do it from the official website of a certain government or contact them so that you can carry out that process.
Could you tell me all the documents that I need to renew my passport?
If you are thinking of carrying out the process through the government website, let me tell you that it will be a very long process because you must follow several instructions in addition to compiling a long list of documents. All of that will be boring and stressful for you.
On the other side, obtaining the renewal of your passport with iVisa is very easy because it has created a simple platform so you only have to provide these documents:
A good quality of your passport scan

A digital picture: be sure your whole face is visible and avoid having any type of accessories on your face.

We must need your general data like name, age, passport number and so on.

Payment mode (credit/debit card or even Paypal).
In the following sections we will show you everything you need to know about the processing times, prices and the virtual application that iVisa has for you.
What are the processing speeds and prices for this type of process?
To know the total amount, you must select any of the options that we will show you below. Remember that according to the type of processing you choose, the cost will vary. These are the 3 alternatives that iVisa has for you:
Standard processing – 5 Business Days. This price is very comfortable and is chosen by many of our travelers. The total price to pay will be USD 76.00

Rush processing – 3 Business Days. The price goes a bit higher than with the first alternative. You will be charged USD 106.00

Super Rush processing –2 Business Days. This is the most expensive fee we have so you must pay a total of USD 141.00
Can I know how is the procedure to apply for my passport renewal?
The application form established by iVisa is very simple, so you only need 15 minutes of your time. In case you need some guidance through the process, just contact iVisa's support service 24/7. Follow the next steps that we will show you below:
1.Enter your personal information like name, passport number and so on. After that, select the processing time of your preference.
2.Revise your form and if you need to make any changes, just do it. Then, pay for your online application, in that case, you can use a credit/debit card or a Paypal account.
3.In the last step, attach the documents mentioned above and then we will do the rest.
Enter on this page and apply for your passport renewal with iVisa.
What happens if I do not comply with one of the documents to request this renewal?
In this case, you will not be able to renew your passport with us. It is important that you carefully read each document you need to have and put them together to continue this process.
If my passport is still valid, will it be possible to renew it?
Yes, it is possible. In the event that your passport still has a valid date, it will be up to you whether or not you want to renew it. But we recommend that check if your passport has a valid date for at least 6 more months from your arrival in the other country you wish to travel to.
How long does it take to make this online application for the passport renewal?
It will take you 15 minutes to complete the form. We suggest that before carrying out this passport renewal, you have all the documents in hand.
Are iVisa's services really reliable?
iVisa really invests a lot of money in protecting its customers' databases so that the information can be prevented from being exposed to third parties. We guarantee a high quality service. Trust us and you will not regret it.
Will it be possible to request a renewal of my passport with iVisa now that we are having a health emergency due to Covid-19?
To give all the comfort due to the health emergency that we are going through today, iVisa has designed a completely simple virtual form in which you can request this passport renewal in just 3 steps. Just make sure you comply with each of the documents that we have mentioned above.
I have more unresolved questions, where can I obtain additional info?
If you have some specific questions, you can click here and start chatting with one of our operators. Additionally, you can get more details about this topic on this page.
Everything is in your hands! Apply for the renewal of your passport with iVisa.