When making an online purchase of an item of clothing, an appliance, or even a pizza, we have the advantage of being able to check the status of our purchase from the first day we made the purchase until the moment we receive it. That's the great thing about shopping online because you don't need to go to a specific place and ask for information.
The same happens with online official document processes. At iVisa.com, we also have a tracking option that helps you know the status of your passport renewal.
The way you can get detailed information about the application you made online to renew your passport through an iVisa.com online account is quite easy and fast.
In this article, we tell you all the details you must take into account when starting an [online application] to renew your passport and we also provide you with a step-by-step guide to process your application, and last but not less important we explain you how to do your tracking online.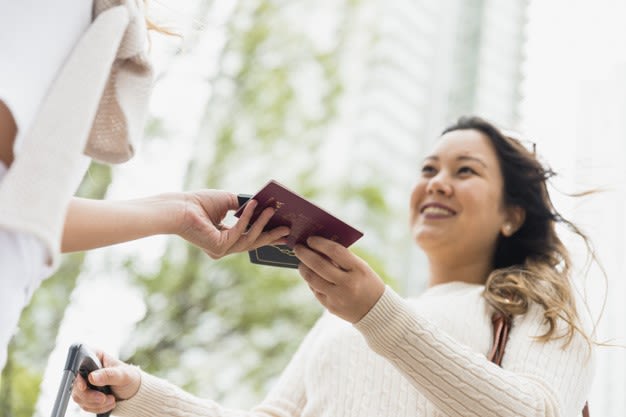 FREQUENTLY ASKED QUESTIONS (FAQs)
Why should I renew my passport?
Everyone needs to renew their passport so that they can continue their international travel. Otherwise, they would not be able to continue traveling, as most countries require the passport to have a minimum of 6 months validity.
Is it possible to process my passport renewal online?
Of course, I do! Thanks to iVisa.com, thousands of travelers can now process their passport renewals online.
How do I know if I am eligible to apply online?
Your passport must meet certain criteria before you can apply online with iVisa.com:
It must not be damaged.

The document must have been issued when you turned 16 or when you were older than 18 years old.

It must have been issued in the last 15 years.

If you changed your name, you must send an official and valid document that confirms this information.
Can I apply online if my passport is lost or stolen?
No, it is not possible to make an application online if the passport was stolen or lost. In this case, you must go in person to one of the official offices that issue this document.
What documents do I need to present to apply online?
With iVisa.com you only need to send two documents to process your online renewal application:
Passport scan, of the page where your photo and general information appear.

Passport Photo, that meets all the requirements for this type of document. If you want a professional, you can request a digital photo at My Passport Photos

Valid email address, we will send you there all the updates about the status of your passport renewal.

Payment Method, for online application, it is important to have a credit or debit card at hand to complete your form. We also accept payments with Paypal.
How much does a passport renewal cost?
The cost of renewing your passport will depend largely on how long you want it. Below we show you our available alternatives:
Standard: We process your online application in 5 days for a total cost of USD 88.05

Rush: We work on the application process in 3 days The price for this alternative is USD 118.05

Super Rush: Recognized as the fastest option, we process your renewal request in only 36 hours, but with a total cost of USD 153.05
What is the process for submitting my online application?
If you apply directly on your country's government page, you will see that you must go through several filters, however, if you apply with iVisa.com, you will only need to complete this short form which will take no more than 15 minutes.
These are the three steps to submit your online application:
Enter your personal information such as full name, email, passport number to renew, nationality, etc. Then select the type of processing time to renew your passport.

Check all the data provided in the first step and proceed with the payment.

Upload the required documents and submit your application.
Apply now and forget about all the bureaucracy you went through in the traditional processes.
What happens after I submit my application?
We will work on the process of renewing your passport. Once we get the response from the government, we will send you an email informing you of the status of your passport.
How can I track my passport renewal application?
It's super easy! After you have paid for the passport renewal in the online form, you will receive a confirmation of receipt of the online application with an order number in your mail.
Whenever you want to know about the status of your passport, just log in to your account on our iVisa.com page and check the status of your passport renewal process.
If you have problems logging into your account, you can also check the status of your passport by email (the one you provided in the application form). There we also send you updates about the status of your passport renewal.
Another way is to contact us by chat or phone. We are open 24/7, so don't worry about the time because we are 100% available.
How can I get more information?
Contact us here and get more information about passport renewal with one of our agents by chat.