Whenever you lose your US passport in Mexico or any other country, you need to contact the nearest US embassy or consulate to report it. The US embassy will help you acquire a new passport as fast as possible. In Mexico, there is a US embassy in Mexico City and several consulates all over the country.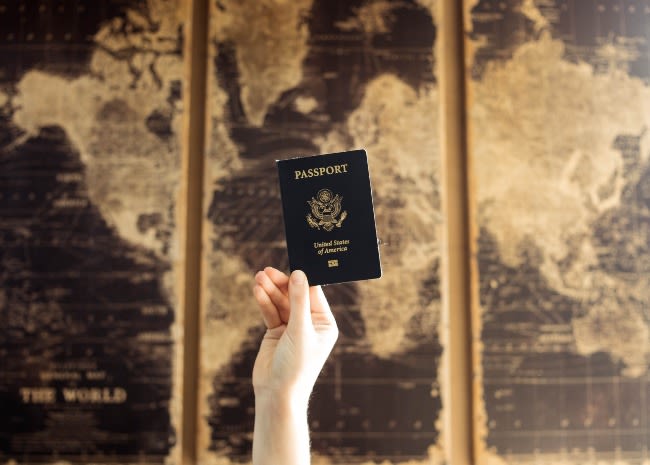 If you're also thinking about renewing your passport, iVisa.com has the right solution for you. Our error-free process is all you need for a quick outcome. Our service is available for US citizens residing in the United States with valid US passports.
Continue checking what happens if you lose your passport in Mexico.
How does the process work?
The process is simple, but you need to act fast. Follow our instructions:
Contact the US embassy in Mexico City or the US consulates in Ciudad Juarez, Guadalajara, Hermosillo, Matamoros, Merida, Monterrey, Nogales, Nuevo Laredo or Tijuana, whichever is close to you.
For the appointment at the embassy, bring your passport photo, identification, US citizenship documents, travel itinerary, police report (in case you have one), DS-11 Application for passport, and DS-64 Statement regarding lost or stolen passport.
The US embassy or consulate will tell you when you will receive your new passport.
If you want to acquire the passport renewal service from iVisa.com, we have all the details. First, you need to complete an application form and attach your photo. Pay for the service and the US Government fee. We will send a kit with all the documents you need to sign. Take it all and ship them. You can track your application with the details we will provide.
If you travel in less than 6 weeks, we can't help you. The usual processing time is 10 weeks. However, if you pay USD 60, you can have your new passport in 4 to 6 weeks.
Let us explain what happens if you lose your passport in Mexico.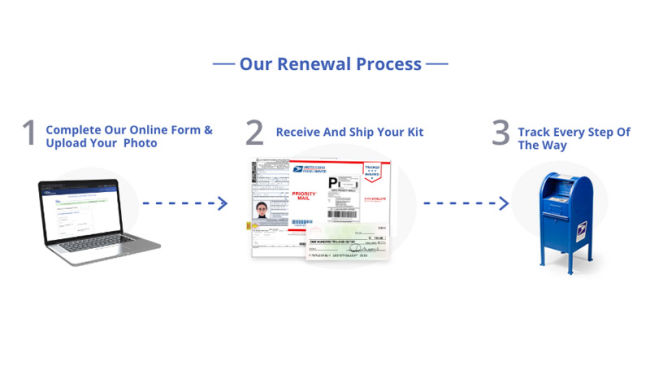 Frequently Asked Questions
Who is this service for?
The iVisa.com service is open for US citizens with valid US passports. Besides, you need to have the following requirements:
You have your passport in your possession.
Your passport is in a good state.
You are older than 16 years old.
The issued date in your passport doesn't go over 15 years.
Your name appears in your passport.
Your latest passport was obtained after or at 16 years old.
The passport renewal service is available for you. Our team can continue explaining what happens if you lose your passport in Mexico.
Does iVisa.com need my current passport?
No! We don't need your passport during this process. We need you to wait on a package from us with these items:
A DS-82 Form. You need to sign it.
A printed and stapled Passport Photo.
A bank check to cover the US Government fee.
A USPS envelope.
Review the documentation and sign the form. Go to the closest post office with the package and your current passport.
The passport renewal process is simple with iVisa.com. Keep checking what happens if you lose your passport in Mexico.
How much does it cost to get my passport renewed?
The total cost includes USD 130 for the US Government fee and the fee for our service according to these alternatives:
Select Kit Shipping Time: Same Day Free Shipping (cut-off 2pm EST) for $72
Select Kit Shipping Time: 2 Day Free Shipping for $60
Select Kit Shipping Time: 4 Day Free Shipping for $40
The standard process takes 10 weeks, but you can have your new passport in 4 to 6 weeks if you pay an extra fee of USD 60.
We're ready to tell you what happens if you lose your passport in Mexico.
iVisa.com Recommends
Mexico is a fantastic destination you can't miss. Explore Morelia that offers unique colonial architecture. The city was founded in 1541, and it's almost as intact as during the colonial period. Make sure to visit the Plaza de Armas or Main Square that shows 500 years of Mexican history. Check the cafes, restaurants, and stores. Also, you can see statues of heroes and learn more about the local culture. Visit the Morelia Cathedral that dominates the city's landscape. The fabulous paintings and decorations will make the whole journey worth it. Don't miss the Morelia Aqueduct, which was completed in 1789 and features 250 arches. For centuries, it provided water to Morelia.
Visit Oaxaca for a taste of real Mexico. The mixture of native Indian and Spanish influences makes Oaxaca a popular destination between foreigners and locals. Head to Oaxaca during Guelaguetza, a festival in July, where you will enjoy traditional food, music, dances, and crafts. Besides, check the ancient ruins of Monte Alban, where you will have a privileged view of the whole city.
Mexico is perfect for you. Travel now!