It is very common to feel lost when dealing by yourself with Government services like the passport renewal. One of the main problems while completing the requirements is the information about pricing. Depending on your needs, there may appear extra fees that you should be aware about to avoid delays in the processing.
During these pandemic times, every procedure related to travel documents has become a little more complicated due to the ongoing restrictions. Thinking about this situation, iVisa.com offers a reliable, efficient and affordable service to renew your passport without leaving home. Through our passport renewal service, you get access to customizable pricing options to match your budget.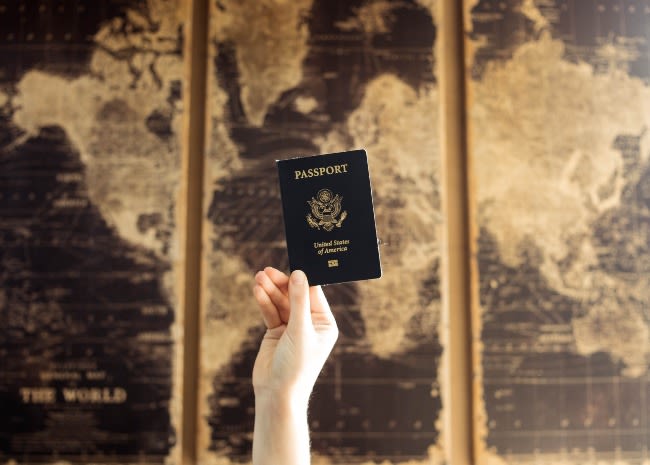 The process is simple and with the online form developed by our experts, you can complete the application at your own pace.
In this blog, we explain in detail what you should know about passport renewal fees. Get Started
How to renew my passport with iVisa.com?
Fill out the online application form with the required information
Upload a recent passport style photo ( A high-resolution picture ensures best results).
Pay both: the US Government fee and iVisa.com fee.
Receive your passport renewal kit, sign the DS-82 form we prepared for you, put it together with your passport in the envelope and Drop it in the closest mailbox.
Track your process with the information we will share with you.
Receive your passport.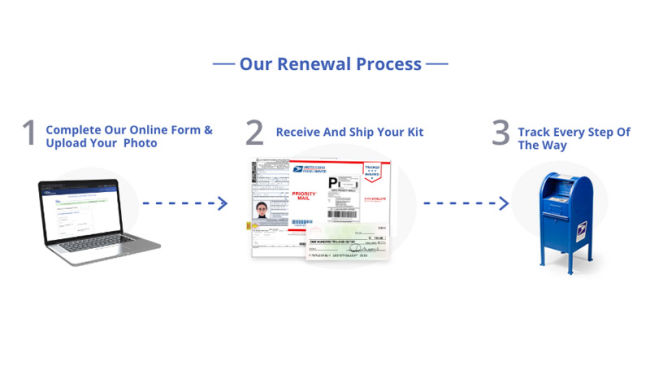 This is an important part of what you should know about passport renewal fee. The delivery time of your new passport will depend on the US Government service you paid for: standard service (8-10 weeks), or expedited service (4-6 weeks), which you could access by paying an extra fee of USD 60. Find the pricing details below.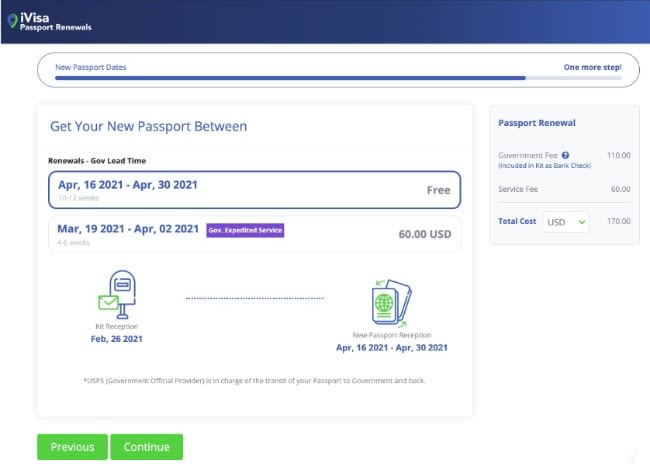 Frequently Asked Questions
How can I confirm if I'm eligible for this service?
Only US Citizens in possession of a US passport and residing in the US are eligible for this service. However, you should also meet the following requirements:
Being 16 years or older.
Having your valid passport at hand and in good conditions
Your current name must be shown in your passport.
Confirm that your passport was issued within the last 15 years.
Please remember, the basic information entered in the online form must match your passport's.
Should I send my current passport to iVisa.com?
No. The information contained in your application form is all we need to start processing your request. After receiving your application, we'll send you the passport renewal kit which contains all you need to complete the process. Inside you will find:
A DS-82 form, ready for signing.
A Government compliant Passport Photo. (glued to the DS-82 form).
A bank check for the US Government fee. Which you have already paid for together with the iVisa.com fee.
A US Postal Service envelope with postage, ready to deliver.
Find more of what you should know about passport renewal fee, next.
Do I need to share my SSN with iVisa.com, is it safe?
Yes. We require your SSN details for processing your passport renewal. But don't worry, we are the best at what we do. Over the years, thousands of travelers from around the world have trusted our services and obtained great results. We assure your information is safe with us. Also, you should know that we comply with the General Data Protection (GDPR), and the California Consumer Privacy Act (CCPA).
What if I make a mistake during the application?
Once received by iVisa.com, your application is reviewed by our experts. In the case of detecting any unmatching information, our team immediately will warn you about it. If you think that some details of your info should be edited, please contact our customer service anytime. The support agents are available 24/7 to help you. The key information of what you should know about passport renewal fee, is found below.
How to know my passport is on its way?
The customer support team from iVisa.com will send you frequent updates along the process. During both: iVisa.com stage and US Government stage.
What are the fees to renew my passport with iVisa.com?
With iVisa.com, you can customize the options to get the service that matches your needs. The US Government standard fee is USD 130. iVisa.com offers three processing options:
Select Kit Shipping Time: Same Day Free Shipping (cut-off 2pm EST) for $72
Select Kit Shipping Time: 2 Day Free Shipping for $60
Select Kit Shipping Time: 4 Day Free Shipping for $40
This is the most important part of what you should know about passport renewal fee. If you have more questions, please contact our customer service center anytime.
What if my passport renewal application is rejected?
This is a very uncommon scenario. But in the case of occuring, iVisa.com refunds the entire amount of what you paid for our passport renewal service.
iVisa.com Recommends
Visiting machu picchu is one of the must-do activities before dying, there are many other amazing things to do in Perú. For that reason, here are some of the most recommended activities to do in Perú that do not include a visit to Machu Picchu.
A culinary trip throughout one of the most acclaimed cuisines styles in the world. Stay in Lima (the capital city) for a couple of days to enjoy the local food. Try the world famous Peruvian Ceviche, Ají de Gallina, Lomo Saltado and a nice piece of Causa Limeña. Don't forget to share a relaxing moment with a cup of pisco sour at Hotel Bolivar.
Overfly the Nazca lines. These ancient colossal hieroglyphs are one of the biggest scientific enigmas. No one has been able to explain why and how exactly they were created. The carved drawings include animals, human figures and geometric shapes. They can only be appreciated from a high altitude.
A visit to Vinicunca (Rainbow Mountain). Also called the seven colors mountain, went viral in 2015 thanks to social media. Today is included in the list of 100 must-see places before dying. To get there, visitors must walk for about 1 hour to reach an altitude of 5.200 meter above sea level.