The first thing that's usually on the to-do list when traveling is the passport. Either because it's the first time you get it or because you have to renew it, you can never ignore it. If you live in a big city like Atlanta, you probably want to avoid going to any office to get your passport, and that's the perfect time to consider applying online. Here's the good news for you: it's possible to get your passport renewal Atlanta without leaving the house.
You can now get your passport renewed through the Official U.S. Department of State website or through iVisa's service, which can be useful if you need to save time and effort. Regardless of your decision, you can read the most important details below.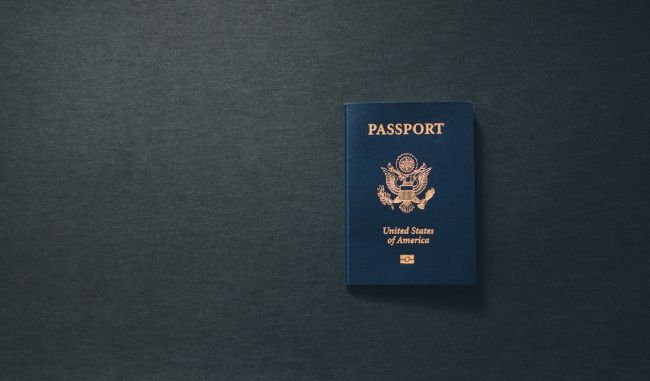 Frequently Asked Questions
What is a passport renewal?
Passport renewal is an official process that updates your passport so you can use it properly when traveling. Remember that your passport works as an ID when you land in any foreign country. Most of the countries ask you to have a passport with at least 6 months of validation, so you always have to check your passport's expiration date before traveling.
There are two ways of having your passport renewal in Atlanta, one is in-person and the other option is by applying online.
How do I know if I can renew my passport in Atlanta?
The following requirements are important to proceed with a proper passport renewal in Atlanta:
You must have your passport in your possession at the moment.

Your passport must be in good condition (well-preserved).

Your passport was issued after you were 16 years old.

You got your passport in the last 15 years.

You got your passport in your current name or you can document your name change.
If you find an issue with any of these, then you'll only be able to get your passport in person.
What documents do I need to apply online with iVisa's service?
If you choose to apply online for your passport renewal with iVisa, you'll only need a few documents to complete the process. You don't have to stress in this part, the requirements mentioned before are harder for sure. On the contrary, with iVisa you'll only need to add:
A scanned copy of your passport (it must be readable).

A passport-size photograph. Don't worry about going to a photo studio, you can easily use My Passport Photos to get this part ready in a few minutes.

A valid email address to receive your renewal once is ready.

You also need a valid payment method. You can pay with a credit/debit card or Paypal.
What are the processing times and prices to renew my passport with iVisa?
You have three processing time options to choose with iVisa, each of them with a different price according to your needs. In other words, if you want to have your renewal as fast as possible, you'll have to pay more, but even paying the least expensive option, you'll still have your passport very fast.
These are the options:
Standard: You'll get your passport in 5 Business Days and the price is USD 76.00.

Rush: Your passport renewal will be ready in 3 Business Days if you pay USD 106.00

Super Rush: This is the fastest, so you get your passport renewed in 2 Business Days, but you'll have to pay USD 141.00.
How can I send my passport renewal form?
There are certain steps you have to follow if you apply for your passport renewal through the official U.S. Government website. They're not too difficult, but they require a lot of time and effort.
The first thing you have to do is to download your Passport Renewal Application form. Secondly, you must fill in the form with all the information required. In the third step you have to submit your most recent passport cautiously and you also have to upload your passport-size picture. After that, you must calculate the fees by yourself to know how much you'll pay. The final step is to send your application and wait for your renewal appointment with a tracking number you'll receive via email.
How can I renew my passport online with iVisa?
Forget about getting stressed with a lot of steps to renew your passport in Atlanta. With iVisa, you'll only have to complete a 3-step method and nothing else! No need to calculate fees or completing a long-form with all your information. Here's the detailed list:
1.First, write in your general information in the initial form. You also have to select a processing time. Keep in mind that your choice determines the amount of money you'll pay.
2.Second, review the information you offered in the first step and proceed with the payment.
3.Third and last, answer the last questionnaire and upload the photo and the digital copy of your passport. After that, you're ready to send your online form.
The last thing you have to do is to wait for your passport renewal. You'll receive the notification via email.
How much time do I need to apply online?
Since iVisa has a modern system, you won't require more than 15 minutes to complete the online application form. It's the same amount of time you spend preparing a cup of tea, so it's an excellent option for you, even on a busy day.
When should I apply online for my passport renewal?
It's recommended to do this process at least one week in advance. As you can see, iVisa can get your passport in less than 5 business days, but it's better to avoid a tight date, especially if you want to plan your trip with any trouble on its way.
Can I find passport renewals forms during the COVID-19 Pandemic?
You'll probably find a reduction in passports operations during the COVID-19 Pandemic. The U.S. Department of State recently declared that it was important to prevent the spread of the COVID-19, so the expedited passport processings are temporarily suspended. This means that you must be careful with your travel plans now.
We recommend you to read all the information the U.S. Government offered on this website to avoid any difficulty for you.
You can also read the last articles on our blog to get more details about this topic.
Where can I find more information about passport renewal in Atlanta?
Do you still have questions about this process? Then don't bother, we're ready to help. You can contact us or research more information by exploring iVisa's website.
iVisa is always ready to provide you a great service with anything you need about traveling safety tips and documentation. You cannot only get your passport renewal through its website, but you can also read other details that could be important for your travel. Don't hesitate to contact us anytime!