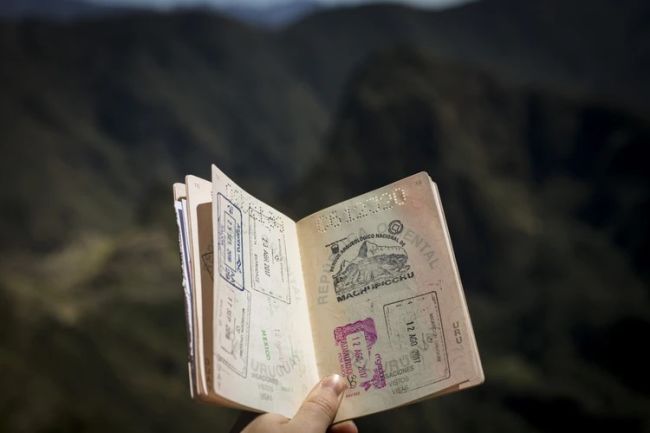 The moment we know that we have an international trip nearby, we begin to think and plan in all the details regarding our trip, to make things easier once we are at our destination. This may include our tickets, hotel bookings, means of transportation, food and other details that cannot be forgotten or we could have a problem when in our destination.
Traveling is an incredible thing that we all love to experience, so much so that sometimes we tend to forget the most important thing, such as our passport.
If it is your first time traveling internationally, we have to mention that the passport is one of the most important documents when traveling, so you must have a valid passport Otherwise, if it is expired, you could have many problems with the immigration authorities.
If this is your situation, all you have to do is renew it at the nearest immigration office, but that will require mobilizing and perhaps long lines to set up an appointment. Fortunately, iVisa has the solution for you: Get your passport renewal in Nigeria online!
We offer you the possibility to renew your passport completely online. We have designed the application so that it is easy to understand and complete, so our clients will not have any type of doubt or confusion. In addition, we will guide you throughout the process and what is better, you can do it from the comfort of your home or wherever you are! Get your passport renewal in Nigeria now, click here.
Keep reading for more information.
FREQUENTLY ASKED QUESTION (FAQs)
Why should I renew my Nigerian passport?
In order to travel internationally, you need a valid passport. If your passport is expired you will not be able to make your trip and this will be a big problem for you, especially if it's a really important trip. Fortunately, our iVisa team can help you renew your passport online, so forget to go to a migration office or attend an appointment, the online process we offer is much easier than you think. Click here to apply
In how many ways I can obtain my passport renewal?
You can process and obtain your renewed passport in two ways:
By going directly to one of your country's offices or embassies and processing your passport renewal with them. Follow all the steps they tell you to take, stand in line to hand in each document, and wait for them to tell you when you can go to pick it up.
On the other hand, we have the option to apply online with iVisa from the comfort of your home, without having to go to an office to process it. In iVisa, we have a simplified process that helps travelers not to spend a lot of time sending their applications online.
Especially in these times when the coronavirus pandemic is prevalent throughout the world, we are sure that many governments will begin to activate the processes and issuance of official documents, such as passports, in an online manner to prevent the spread of this virus among people, again.
How do I know if I am eligible to apply online?
If your passport meets all the points below, then you can apply online:
Make sure it's in good condition.

Have your passport at hand. If it was stolen or lost, you must follow another process with the Embassy/Government Office directly.

Children under the age of 16 must apply in person with their parents or guardian.

It must have been issued in the last 15 years.

If you have changed your marital status, you must present an official document from your country's government that proves this information.

If you have changed your name or surname, you must also submit an official document.
Which documents do I need to supply to apply online?
Using iVisa's online services you will only need to send these documents:
Passport scan, we need you to send us the page where your personal information appears.

Passport photo, you can get the photo with the correct measurements that Nigeria requests, using My Passport Photos.

Email address, a valid and frequently used email account, because there we will send you everything concerning your online application.

Payment method, in iVisa we are currently accepting all credit and debit cards for online payments. We also accept Paypal.
Click here and apply now with iVisa.
What are the procedure times and fees to send my renewal request online?
[iVisa] has implemented 3 processing times with their respective prices so you can choose any of them according to what suits your needs. It is important to know that the cost can vary according to what you choose. These are the 3 alternatives we have for you:
Standard – this option is quite comfortable but you will have the renewal of your passport in 5 Business Days. The cost of it is USD 76.00 in total.

Rush – if you choose this processing you will have the travel document renewal in 3 Business Days. All you need to pay is USD 106.00

Super Rush – many people select this alternative because it is much faster. The renewal of your passport will be in 2 Business Days and you only have to pay USD 141.00
How can I submit my passport renewal application online?
The online form that iVisa has is very simple and easy to complete so you don't need a lot of time to do it. Carefully read each of the steps you must follow:
1.In the first step, you must complete the entire form with your general information like name, passport number, and so on. Also, you have to select the type of processing time that you prefer.
2.In the second step, you will have to reread your application form and if you notice that you need to update something, just do it. Besides, you have to pay for your online application with a credit/debit card or Paypal.
3.In the last step, upload all the documents that we had mentioned in the previous paragraphs.
Start here your passport renewal with us.
What happens after I send my online request?
Once you have completed the form, let me tell you that we will make your request according to the processing time you have chosen. In addition, when we have news about the renewal of your passport, we will let you know by email, so constantly check your email.
Will my renewed passport number be the same as my previous one?
No, it'll be different. When renewing your passport, we must remember that your passport number will be updated, as well as the photo of the passport owner.
Why should I choose iVisa to process my passport renewal?
We are 100% legitimate. We are not affiliated with the government, however, they fully accept applications from an authorized travel agency like us. You can check our reviews here. We will be really glad to assist you to get your passport renewal in Nigeria.
Where can I find more info about passport renewal?
Maybe you have more unsolved questions, if this is your case, do not hesitate to contact us. You can contact us through any of our customer service channels, our representatives are ready to answer all your questions, they are available 24/7.
Don't forget that iVisa is your best option!