Are you planning for your next vacation? Have you checked your passport expiry? If your US passport is expiring soon, you must get your Passport Renewal as soon as possible. You must be thinking where can I process the Passport Renewals near me?
Contact iVisa.com and get your Passport Renewal from the comfort of your home. You must keep in mind that our passport renewal service is available only for citizens of the United States with a US passport who currently reside in the US.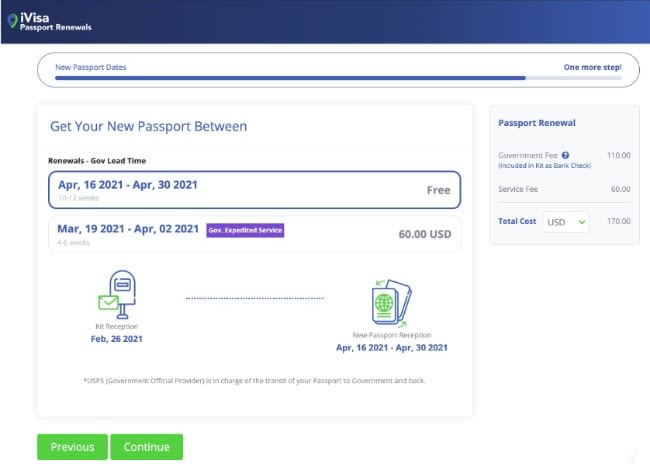 How can I apply for a Passport Renewal with iVisa.com?
Save time and effort by contacting iVisa.com to get your Passport Renewal. You just have to complete the following steps:
Step 1: Fill out an Application Form online, upload your photo, and pay the processing fee.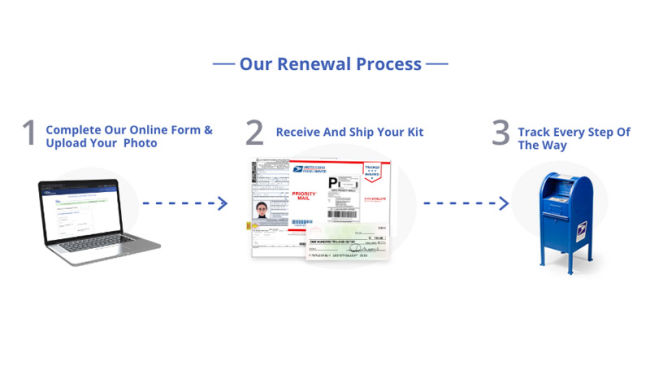 Step 2: Obtain your Passport Renewal kit via mail and drop it off at the nearest post office or mailbox.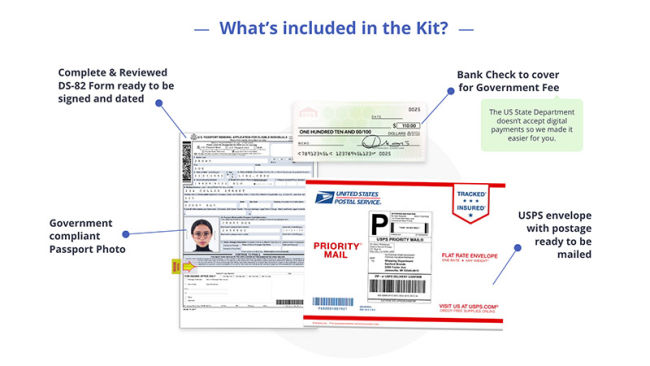 Step 3: Track every step of the application and get your passport in 10 weeks or 4-6 weeks depending on the processing option you choose.
To learn more about where can I process the passport renewals near me, go through the section given below:
Frequently Asked Questions
Who can utilize this service?
To use this service, you must be a US citizen holding a US passport and currently living in the United States. Also, you must meet other requirements as well:
Your current passport must be in your possession.
Your passport must be in good condition.
Your age must be above 16 years old.
You must have your current passport for the last 15 years.
Your current name must be written in your passport.
Get Your Passport Renewal Here
Do I need to send my current passport to iVisa.com?
No, you don't have to send your passport to iVisa.com. You have to sign, pack, and take the passport renewal kit to your nearest mailbox or post office with your current passport inside. Your kit has:
A DS-82 Form
A USPS Envelope with Postage
A Passport Photo
A Bank Check
Learn More about where can I process the Passport Renewals near me.
How can I track my application for a Passport Renewal?
You will get the latest updates about your application frequently from our customer support team. Get More Information Here like where can I process the Passport Renewals near me.
What is the processing cost of a Passport Renewal?
Along with the US Government fee of USD 130, you have to pay the processing fee for the services of iVisa.com:
Select Kit Shipping Time: Same Day Free Shipping (cut-off 2pm EST) for $72.
Select Kit Shipping Time: 2 Day Free Shipping for $60.
Select Kit Shipping Time: 4 Day Free Shipping for $40.
Explore More about where can I process the Passport Renewals near me.
Is iVisa.com a safe option?
Yes, iVisa.com is a safe option to Apply for a Passport Renewal as we utilize advanced systems for security to store your data safely.
Where should I get more info?
To get more info, you can contact our customer care executives or visit our website.
iVisa.com Recommends
If you are looking for a destination to visit during your next vacation and are confused about where to go, let us help you find the perfect destination. If you are a nature lover, visiting Sweden is the best option for you as you will uncover thousands of miles of unspoiled forests and beautiful lakes to see in this country. Additionally, for history lovers, this country offers a large number of places to explore. Traveling in the country is extremely easy with its excellent road and public transport. You will be amazed to see numerous palaces and ancient towns in this country. The major attractions of Sweden that you cannot miss are Vasa Museum, Skansen and Djurgarden, Gamla Stan, Drottningholm Palace, Stockholm Archipelago, Kiruna & the Ice Hotel, the Gota Canal, Stockholm City Hall, and Visby. Traveling to Sweden also greets you with numerous delicious food recipes that you must try.