Many times when we plan to travel for different reasons, we get so excited that we do not realize if our passport is valid or not. For that reason, in case our passport is already about to expire or is expired, we must carry out a passport renewal in order to travel. However, this process takes a long time and sometimes we leave out many activities for having to do this passport renewal.
Let me tell you that iVisa has launched a new product that is to help you with this process effectively. That means that if you request this renewal with us, you will not have to waste almost any of your time and best of all, it will be virtual.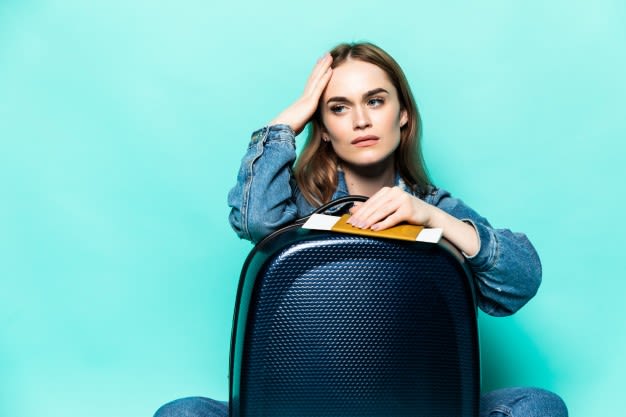 Continue reading this blog, so you know more about this new product.
Frequently Asked Questions (FAQs)
What is a passport renewal and why is it important?
The Passport renewal is when your current passport already has an expired date or is about to expire and that is why that passport needs to be renewed. Keep in mind that every time you plan to travel you must ensure that the date of your passport is at least valid for the entire trip until you return to your country of origin; otherwise, you will not be able to take any trips.
It's vital that you know that you have two alternatives to renew your passport. The first is to enter the official website of the government and follow a very long process, and the other is that you request it with iVisa, since we make your process shorter and best of all, we will help you with the entire process of the passport renewal.
How can I know if I qualify to apply online?
It's necessary that you take into account all the requirements that we will mention below:
You must have your passport in your possession.

Your passport needs to be in good condition.

It must have been issued when you were 16 or older.

It has been issued in the last 15 years.

Your travel document was issued in your current name or in case you have changed your name, you can show a document that supports it.
IMPORTANT: In case you don't comply with any of the requirements that we mentioned before, you will have to do the traditional way that is to enter the official page of the government of Ghana so that you know how to request it.
Can I know all the requirements that I must present for the Ghana passport renewal?
Making the procedure in the traditional way will probably take too much time and regarding the website instructions, you will need to gather: 4 recent Photos (45mm x 35mm)(avoid wearing glasses) a proof of Ghanaian citizenship (originals). Documents to support Identity (originals) and the previous Ghanaian passport issued to you. As you can see this procedure is too complicated and takes a long time to do it.
On the other hand, getting your passport renewal with iVisa is simple and uncomplicated. You just provide the following items:
A digital passport scan: ensure the page containing your bio is clear.

A digital photo: just make sure your whole face is visible and don't wear glasses.

E-mail: don't forget to enter a valid email to avoid any inconvenience.

Payment method: credit/debit card or Paypal.
In the following section, we will explain to you more about the processing iVisa times, the application process and fees.
Can you tell me the processing times and fees for this process?
The amount to be paid will be according to the processing time you choose. In iVisa we offer 3 types of processing so you can select depending on your needs. This is the list:
Standard processing – this is a slow process so your passport renewal will be ready in 5 Business Days. And all you have to pay is USD 76.00 in total.

Rush processing – this is a little faster process and your passport renewal will be done in 3 Business Days. The total price to pay is USD 106.00

Super Rush processing – if you have an emergency and need your passport to be renewed as soon as possible, you can choose this alternative since it will be ready in 2 Business Days. The total sum will be USD 141.00
How is the application process for my passport renewal?
iVisa has a simple application form, where you will not require much time to do it. For this process you must follow the following steps:
1.Fill out the form with your personal information and choose the type of processing time that you prefer.
2.Review all the information and update it if it's necessary. Besides, make the payment for your application using a credit/debit card or even you can use a Paypal account.
3.In this section, attach the requirements mentioned before. After that, don't worry because everything will be in our hands, and we will notify you when we have news about your passport renewal.
Click here and get your passport renewal with us.
If I need to renew my passport, will I obtain a new passport number?
In that case, you will get a new passport number different from the number on your prior passport.
When I renew my passport, will it be possible to use a valid visa with my old passport?
Yes, absolutely. In case you want to travel and you have a valid visa linked to your old passport, there is no problem, you can use it; but be sure to take your new passport with you as well.
What if my passport is still valid but I want to renew it?
If it is the case, you can renew it. We suggest that you renew your passport before you make an international trip, even though there are still several months before the expiration of your passport. This is because many countries require that the passport be valid for at least 6 months after arrival in the destination country.
How long will it take me to apply for this Ghana passport renewal?
It will take you about 10 to 15 minutes of your time. Remember to have all the requirements before requesting this passport renewal with us.
Why should I use iVisa services to renew my passport?
iVisa is a 100% trustworthy company due to all the experience it has and we have professionals who are very committed to their work. For this reason, we guarantee that you will obtain the renewal of your passport in a very effective way and the best of all is that there will be no problem with the information provided because we have a system that is in charge of protecting the entire database.
What would be the process for my passport renewal during Covid-19?
This process will not really be very complicated if you request it with us since we will help you with the entire process of your passport renewal. All you have to do is collect the requirements that we mentioned above, then complete a form and then do not worry because we will take care of the rest.
If I have doubts about this renewal passport Ghana, where can I read more about it?
We give you 2 options. The first is that you can contact our operators by clicking here and they will be glad to help you. The second option is that you can read more about this on this website. Remember that we are available 24/7.
Do not miss the opportunity to do the renewal passport Ghana with us.