It's essential to have a valid passport to travel anywhere in the world. Therefore, we recommend going for the Ghana passport renewal before your current passport expires. If you are located in the United States, you can apply for the Ghana passport renewal by mail.
[button:Apply now](/passport-renewal/united-states)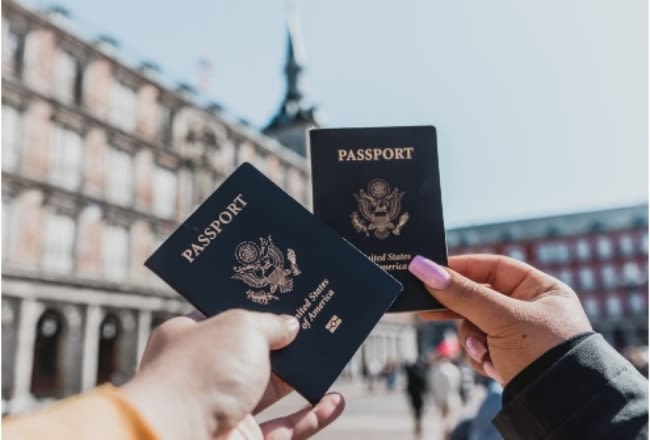 iVisa.com offers a service for your US passport renewal. If you are in the US with a valid passport, you acquire this service. Our affordable and reliable service is everything you need to make your passport renewal process effortless.
Besides, with the information in this article, we can help you with your question: Why is Ghana passport renewal important?
What is the Ghana Passport Renewal Service?
If you are looking to renew your Ghana passport, you can follow these simple steps:
Go to the Ghana Government website and complete the passport renewal application.
Attach four passport photos for your application. Also, you need two guarantors to confirm your identity and a witness.
Send the whole package by mail with a money order to the Ghana Embassy. Also, you can approach in person with all the required documents.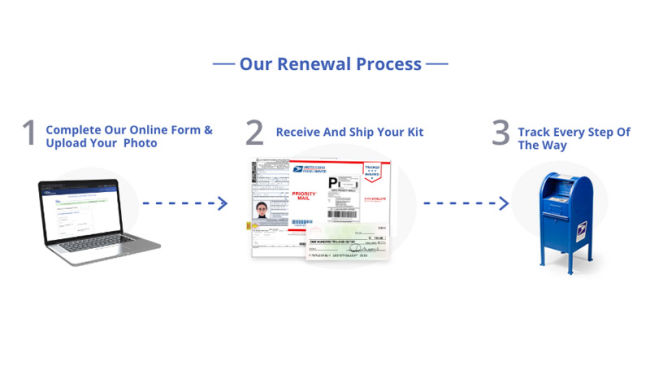 However, if you are a US citizen with a valid passport located in the United States, then this is your lucky day! Because you can avail of the online procedure we offer for the passport renewal.
Fill out a digital form, pay all the fees, receive a kit with all the documentation, sign them and deliver them to the nearest post office. The standard service takes 10 weeks.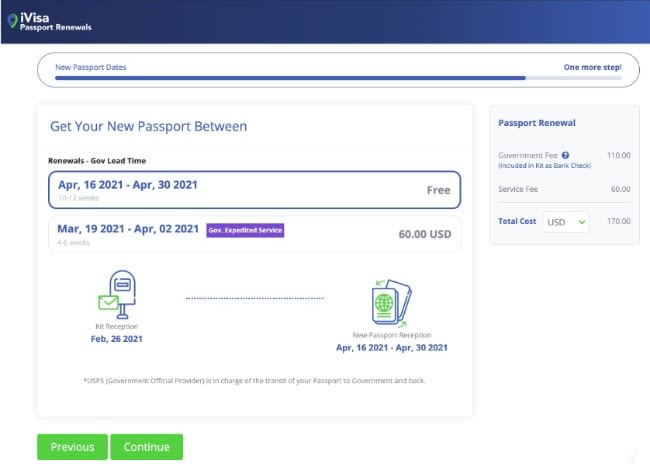 If you pay an extra USD 60, you can have it in 4 to 6 weeks. If your trip starts in less than 6 weeks, we can't help you.
Frequently Asked Questions
Why is Ghana passport renewal important?
Renewing your passport is important, not only for Ghana but for citizens from all over the world, like the United States. Having an updated passport gives you the chance to travel all the time.
Remember that US citizens with a valid US passport can have the passport renewal with the services we offer online.
Who can apply for passport renewal online?
Our service is open for US citizens with US passports living in the United States. Also, you need to have the following:
Your passport is in your possession (currently).
Your passport does not have any damages.
You are at least 16 years old or older.
The passport's issued date is within the last 15 years.
Your current passport dispenses your current name.
Your passport must have been acquired after or at 16 years old.
Our team can help you with the following question: Why is Ghana passport renewal important?
Do I have to send my passport to iVisa.com?
Luckily, no, you don't have to do that. All you have to do is to wait for your kit with all the items required to send your passport to the post office and have it renewed quickly. Remember that in this case, you are sending the passport to the U.S. government.
A DS-82 Form that you must sign with black ink.
A printed and stapled passport photo.
A bank check to pay the US government fee.
A USPS envelope with postage.
You must sign the form, take your current passport and the whole kit to the mailbox. Now, just wait! Keep checking the answer to the question: Why is Ghana passport renewal important?
How long does it take to acquire my new passport?
The US Government offers two services for passport renewal. You can go for the standard process that takes 10 weeks. If you want your new passport in less time than the previous option, pay an extra USD 60 and have it ready in 4 to 6 weeks.
How much does it cost to renew my passport with iVisa.com?
There's an initial fee of USD 130 that you have to pay. In addition to that, you must pay iVisa.com's fee according to these alternatives:
Select Kit Shipping Time: Same Day Free Shipping (cut-off 2 pm EST) for $72.
Select Kit Shipping Time: 2 Day Free Shipping for $60.
Select Kit Shipping Time: 4 Day Free Shipping for $40.
Remember that after this, the process will take 10 weeks. Pay an extra fee of USD 60, and the new passport will arrive in 4 to 6 weeks.
iVisa.com Recommends
Once you receive your new passport, it's time to start listing your next destinations. Visit France and explore one of the most beautiful countries in Europe. Check Paris and the famous Eiffel Tower. You can take all the photos you want from outside or pay for a ride to the top. We are sure that the views of Paris will be unique. Also, have a picnic in the nearby park and experience Parisian life. Don't forget to try some crepes or baguettes in any bakery or food stand.
Continue with the Versailles Palace, which is a train ride away. As the palace is so big, take at least a full day to check it all out. Explore the luxurious rooms and imagine how Queen Marie Antoinette used to live.
The most impressive part is the fabulous gardens. Wander around the gardens and take all the photos you want. The fountains put on a show with music that will take your breath away. We are sure that France is the perfect destination for you.