Renewing your passport means you will have an updated travel document that will let you travel anywhere in the world. It's an opportunity to explore countless destinations with a passport renewal service. iVisa.com has the perfect online process for you and boasts a team ready to assess your needs. Why renew your passport? Because it's essential for your next trip!
Our service is available for US citizens living in the United States with a valid US passport. Check the significance of why renew your passport right now!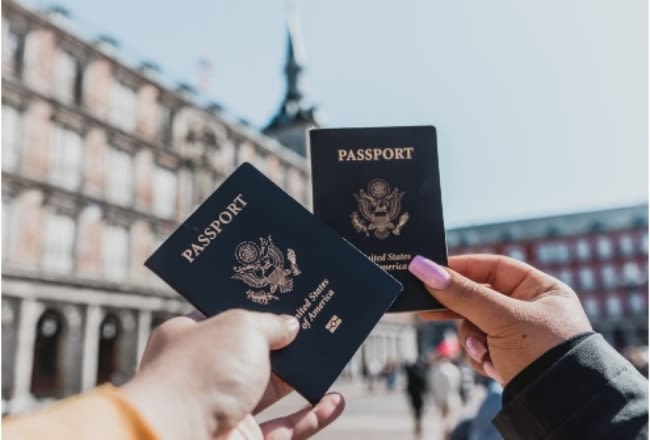 How does the Passport Renewal Service work with iVisa.com?
Our service is simple, and you only need to follow these three steps:
Fill out the application form and attach your passport photo. Continue by paying the fees (US Government fee and our fee).
Expect a kit with the required documents. We will include a bank check with the US Government fee. Sign the forms and ship the package.
Monitor your process with the information we will share.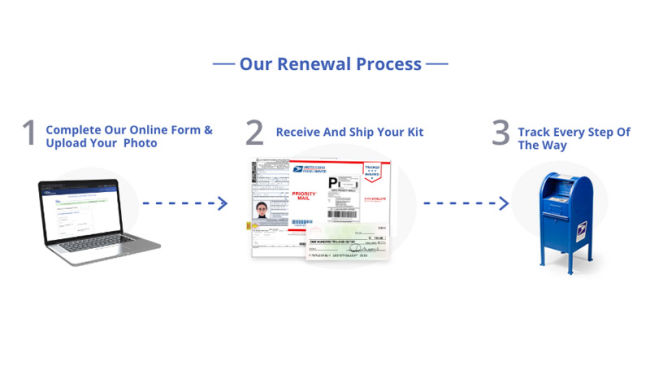 If you travel in less than 6 weeks, we can't help you. The standard process takes around 10 weeks, which means your new passport won't arrive on time. We have all the details about why renew your passport with us.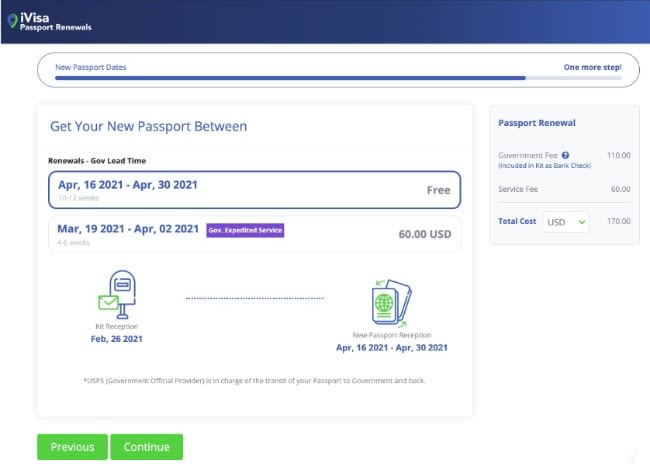 Frequently Asked Questions
Who is eligible to acquire the passport renewal service?
Only US citizens with US passports residing in the United States can obtain our service. Also, you need to comply with these requirements:
Your current passport in your custody.
Your passport must be in good condition.
You are 16 years old or older.
The passport's issued date is within the last 15 years.
Your current passport has your current name.
Your passport must have been obtained after or at 16 years old.
Does iVisa.com need my current passport?
No! We don't need your passport right now. We need you to receive a kit with these items:
A DS-82 Form that needs your signature.
A printed and stapled passport photo.
A bank check to pay the US government fee.
A USPS envelope.
Make sure to sign the form. Then, take the package and your current passport to the post office. We are ready to explain why renew your passport.
How long does it take to acquire my new passport?
It takes approximately 10 weeks if you choose the standard process. For an extra payment of USD 60, you can receive your new passport in 4 to 6 weeks.
Our team has all the information about why renew your passport.
How much does it cost to renew my passport with iVisa.com?
You must pay USD 130 for the US Government fee. Add the iVisa.com fee according to these alternatives:
Select Kit Shipping Time: Same Day Free Shipping (cut-off 2pm EST) for $72
Select Kit Shipping Time: 2 Day Free Shipping for $60
Select Kit Shipping Time: 4 Day Free Shipping for $40
Once you have shipped your kit, you will need to wait 10 weeks. If you are willing to pay an extra fee of USD 60, you could receive the travel document in 4 to 6 weeks. Don't wonder any longer why renew your passport. We can help you!
iVisa.com Recommends
Having a new passport opens countless possibilities to travel all over the world. Travel to Peru now and enjoy this magical destination. Check the Amazon and indulge in the beauty of the jungle. Go to Iquitos and explore the natural reserves, where you can see the wildlife. It's common to see the famous pink dolphins if you arrive in the right season and source a good guide. Also, travel on the Amazon River and visit native communities that are ready to receive you.
Continue your trip in Lima, the capital, where you can find colonial architecture and museums. Go to the Main Square and check the Government Palace. If you go at noon any day of the week, you can see the changing of the guard. Explore the Chinese quarter or the Parliament Building. Learn all about Peru's history at the Larco Museum and the Art Museum of Lima. Besides, Lima is a culinary city, which means you can't miss the local restaurants that serve food from all over Peru. We know your new passport will take you to new destinations. Get the passport renewal now!