Having a valid passport is important when you're planning to travel abroad. In most countries, you aren't allowed to enter if you hold an expired passport, even if the expiration date is after your arrival. That's why you should always read updated passport renewal information before continuing with your to-do travel list.
It's common to see that many people forget that you have to renew your passport every 5 or 10 years on average. Many travelers realize this detail only when they're just a few days away from the travel date. The good thing is that you can get your passport renewal online, so as you can see, it's very easy nowadays to avoid an unnecessary delay for your trip.
In this article, you'll find out all the most important details about passport renewal to save a lot of time and effort.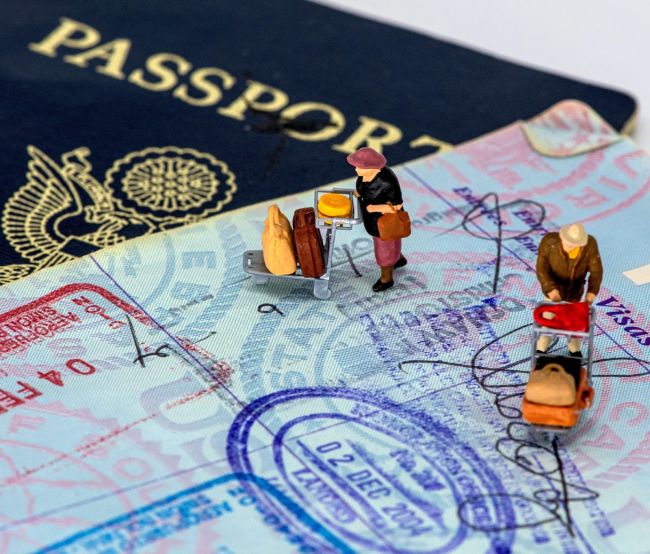 Frequently Asked Questions
What is a passport renewal?
The passport renewal is an official process created to update your passport. This way, you're allowed to enter certain foreign countries legally (aside from those who ask you a visa). The passport is the most important document for traveling because it works as an ID, and like an expired ID, an expired passport ends up losing its function when you decide to travel.
You can get a passport renewal through an official government website, but it can be a tedious process, especially if you need the renewal fast. If you want to have your passport as soon as possible, you can use iVisa's online form.
How do I know if I can apply for a passport renewal?
Before applying for your passport renewal, you need to meet the following requirements:
You have the passport in your possession.

Your passport is in well preserved (it's undamaged).

Your passport was issued when you were 16 years old or older.

Your passport was issued in your current name or you can document your name change.
These requirements are the first steps to renew your passport online, but you still might need other things if you apply in person. If that's the case, you should contact your country's embassy to answer any questions.
What are the requirements to apply online?
If you already confirmed the information above, then you can proceed to apply for your renewal online, which is a lot more comfortable than doing it in person. The best thing is that if you apply with iVisa, the process will be even easier.
Regardless of your country, these requirements tend to be the same. What you should keep in mind is that with iVisa, you don't have to worry about extra work. This company simplifies the process to give you peace of mind.
Here's the list of requirements to apply online:
A scanned copy of your passport.

A passport-sized photo. You can use My Passport Photos to get the perfect photo effortlessly.

A valid email address to receive your passport renewed.

You need a valid payment method. iVisa allows you to pay with credit/debit card or Paypal.
You could require other documents according to your nationality. You can read more details about it by clicking on this link..
What are the processing times and prices to renew my passport online?
One of the most important things to consider while searching for passport renewal information is the price. The price you have with iVisa changes according to how fast you need it. You can select any of these options:
Standard: You'll obtain your passport in 5 Business Days by paying USD 76.00

Rush: Your passport renewal will be ready in 3 Business Days by paying USD 106.00

Super Rush: This is the fastest option. You can receive your passport renewed in only 2 Business Days, but you'll have to pay USD 141.00
Another factor that influences the price is your country's fee. Remember this detail before renewing your passport.
How is the official process to renew my passport on the Internet?
Nowadays it is possible to do a lot of things on the Internet, including renewing your passport. You can do this process through the official government website of your country or you can do it through iVisa's website. Remember that with iVisa you save a lot of time and work.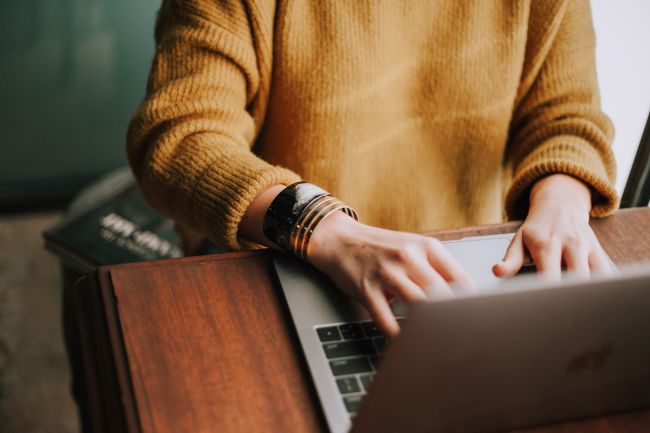 To renew your passport with an official government site you have to download your Passport Renewal Application Form first. After that, you are required to fill it out with all your basic information. The next step is to submit your most recent passport and also the Name Change Documents if necessary. Next, you have to upload a passport-sized photo and you also have to calculate the fees. Finally, you have to send your application form and track it to get notified once the passport is ready.
How can I renew my passport with iVisa?
As you can see, it can be tiresome to renew your passport by yourself, even if you do it with an official government website. The confusing system you might find during this process can make your trip an odyssey, and that's why iVisa can help you with a simplified method.
To apply online with iVisa all you need to do is the following:
1.First, fill in the online application form with personal information like name, address, and phone. You also must choose the processing time in this part.
2.Second, pay for the service with a credit/debit card or a Paypal account. You don't need to calculate the fees by yourself.
3.Third, upload the scanned copy of your passport information page and also the passport-sized photo.
Once you're ready with this process, you have to send the online form and wait for your renewal appointment via e-mail. When that day comes, you'll only have to search for your passport.
How much time do I need to apply online?
With iVisa, you'll only need 10 minutes to complete the online form. iVisa's passport renewal online form is user-friendly and it's also quite easy to understand, so you shouldn't spend too much time completing it.
When should I apply for my passport renewal?
You should apply for your passport renewal for at least one week in advance. As you could see before, iVisa can get your passport ready in less than 5 business days, but the week in advance is recommended to avoid problems for you while planning your trip.
Can I renew my passport during the COVID-19 Pandemic?
There are certain restrictions caused by the COVID-19 Pandemic that you should take into consideration before doing any process with your passport. There may be some delays in the dates and changes in the waiting days, especially with the laws that apply in your country.
You should read the international travel advisory made in your country first before doing anything else. This information can be verified by visiting your Government's official website.
You also have the option to keep yourself updated by reading the last articles on our blog.
Where can I read more about passport renewals forms?
Don't worry if you have questions about your passport renewal or if you want to get more passport renewal information. In that case, you can contact us via chat, or you can even research for more information by exploring iVisa's website.
Remember that iVisa is a reliable option to prepare your passport as fast as possible. This way, you only have to worry about packing your bags and nothing else. Request your passport renewal online now and have less weight for your next adventure.